Rohan Bopanna may have bid adieu to the Davis Cup but his hunger to do well in the Asian Games and possibly the 2024 Paris Olympics keeps him fired up. The doubles specialist is still quite a hit with fans as was evident at the Indira Gandhi airport on Wednesday when he was greeted by fans for a selfie snap and autographs.
In between phone calls with his wife and daughter, Bopanna was also joking with his teammates bound for the Hangzhou Asian Games. The 43 years plus seasoned pro sees himself as the elder statesman in the squad who feels players need to enjoy the ambiance and atmosphere of playing for India. On Thursday, they arrived at Hangzhou in wet weather.
Talking to FirstSportz on the flight, Rohan Bopanna was in the mood to open up.
FS: You played your last Davis Cup tie in Lucknow and next up is the Asian Games in Hangzhou?
RB: I mean, the passion is still there and I dream of doing well for the country. Just sample this, I played my first Asian Games in 2002 in Busan (Korea) and the second one in 2006 in Doha. And here I am playing in 2023, which is like being around for 21 years. In no job does anyone last so long! But I am doing it.
FS: What are your memories from the last few Asian Games?
RB: To be honest, I have mixed feelings. The drama that happened at the Doha Asian Games with Leander Paes and Mahesh Bhupathi fighting in the full glare of the media was awful. Even after winning a gold medal in doubles, they were running to the press and then there was wildfire. It kind of pissed me off, so I decided not to compete in the next two Asian Games in 2010 and 2014.
Read further: EXCLUSIVE: Angry Jaspal Rana pulls the trigger before Asian Games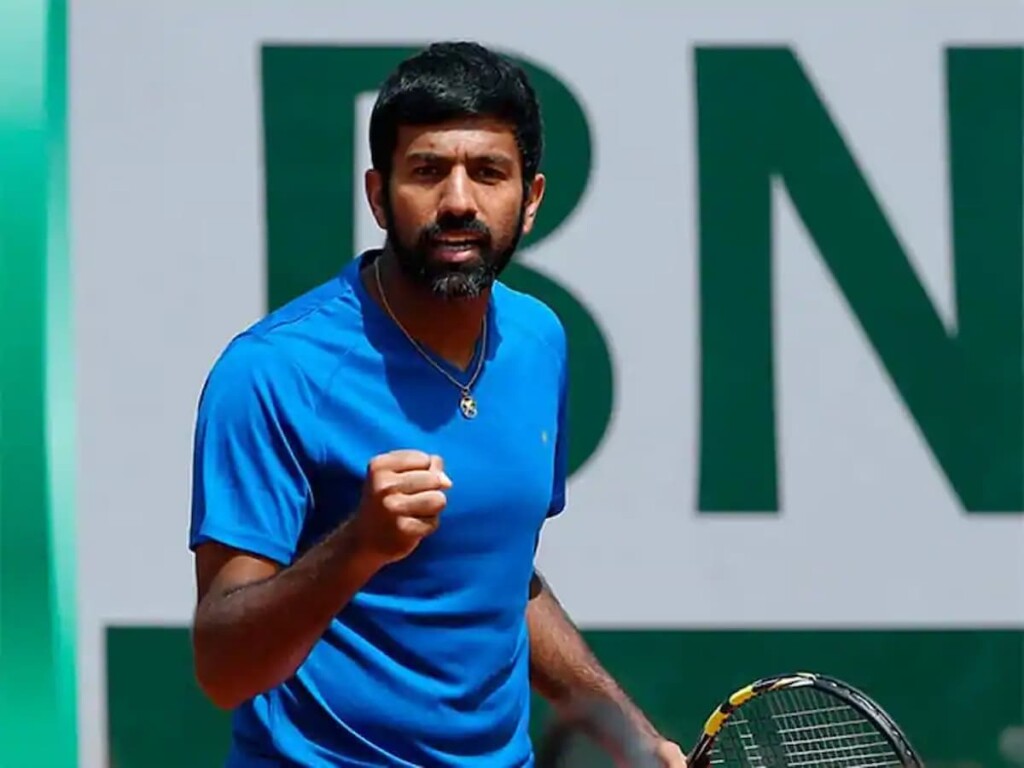 FS: So, you had a change of heart is it?
RB: Well, when I decided to pair with Divij Sharan in 2018 and we won the gold medal in Palembang (Indonesia) it was great. I want to carry that memory into the Hangzhou Asian Games, the good one. I hope I can do well in what could be my last Asian Games. The way China hosts events is lavish. I am hoping to inspire the boys and girls around so that India can win a few medals.
FS: To be playing with Ramkumar Ramanathan and Saketh Myneni is fine, how do you bond with the girls like Ankita Raina and other members of the team?
RB: Playing for India is special. There is no more team event in the Asian Games. It's singles, doubles, and mixed doubles. I want the next generation to realize how valuable it is to play for the country and win medals. I can only motivate to one point, the players have to move on and do well.
FS: You have competed in two Olympics and missed out on Tokyo in 2021. How do you see yourself in Paris 2024 possibly?
RB: This year has been good for me. I am hoping I can make the cut for the Paris Games in doubles. I mean, we (India) cannot rely on an old man nearing 44 to keep going. This is what I mean, the next set of players have to improve and keep the flag flying. Yes, I would love to give it my best shot in 2024. I will do my best.
FS: There has been recent talk of you as the next Davis Cup captain and how you gell well with all the players. What's your take?
RB: Honestly, I am not angling for any job. It has been an honor to play for the country and if I get to lead the country one day, it will again be an honor. Having been around for so long, I know the players well and can interact at their level. Look at me, I am sharing a bhakarwadi (Maharashtrian snack) and a modak from Ganesh Chaturthi brought by a lady player. This is all team bonding, have fun and also do well. As long as I can enjoy myself, I will continue.
FS: Future plans after the Asian Games in 2023?
RB: The season is alive for me, I will be playing the Shanghai Masters with Matt Ebden. I will stay put in China after the Asian Games for sure.
In case you missed it: