Renowned tennis coach Rick Macci has recently shared his high regard for Carlos Alcaraz, calling him the most complete player in the game today. Macci's praise for Alcaraz stems from the player's versatility across all surfaces, with his impressive performance on hard courts leading Macci to declare it as his best surface. In an interview with Tennis-Infinity.com, Macci pointed out that Alcaraz's game is not limited to any particular surface and he has the ability to compete against any player on any given day.
Macci also commended the young athlete's mental strength, describing him as a humble, grateful, and focused performer who loves the competition. "Against any player, any day, on any surface, he's going to be able to hang in there. A lot of people think clay is his best surface, I say it's hard court. I think he does more damage with his power. He has such a cafeteria of shots at his disposal on the menu on clay, I think he has too many options," he said.
Macci added, "He's gonna lose, he's gonna fail, he's gonna choke, he's gonna feel pressure, but in my opinion, if he can say healthy, because I'm just a little concerned, he slides so much and he's very violent in his movement and he's gotten a few injuries so you got to keep an eye on that, he's the most complete player inside and out."
Macci further elaborated on his assessment of Alcaraz's game, stating that the teenager has an impressive array of shots at his disposal on clay, which could potentially become overwhelming for him. In contrast, on hard courts, Alcaraz's powerful game is more effective, as evidenced by his recent Indian Wells trophy win.
Aside from Alcaraz's remarkable talent and versatility, Macci also highlighted the player's unwavering focus and love for the game, which he believes set him apart from other players. Macci praised Alcaraz's showmanship and performance, but noted that the young athlete remained grounded and grateful for his success "But then, the wild card. He was born to do this, he's a showman, he's a performer. But he has humility, he has gratitude. So he's a very complete individual. Because this could get to your head, but he loves to perform, he's all about the competition."
Keep Exploring: Felix Auger Aliassime crashes out of Madrid days after coach Patrick Mouratoglou declares him a THREAT
Rising tennis star Carlos Alcaraz impresses fans and opponents alike with latest Madrid Open victory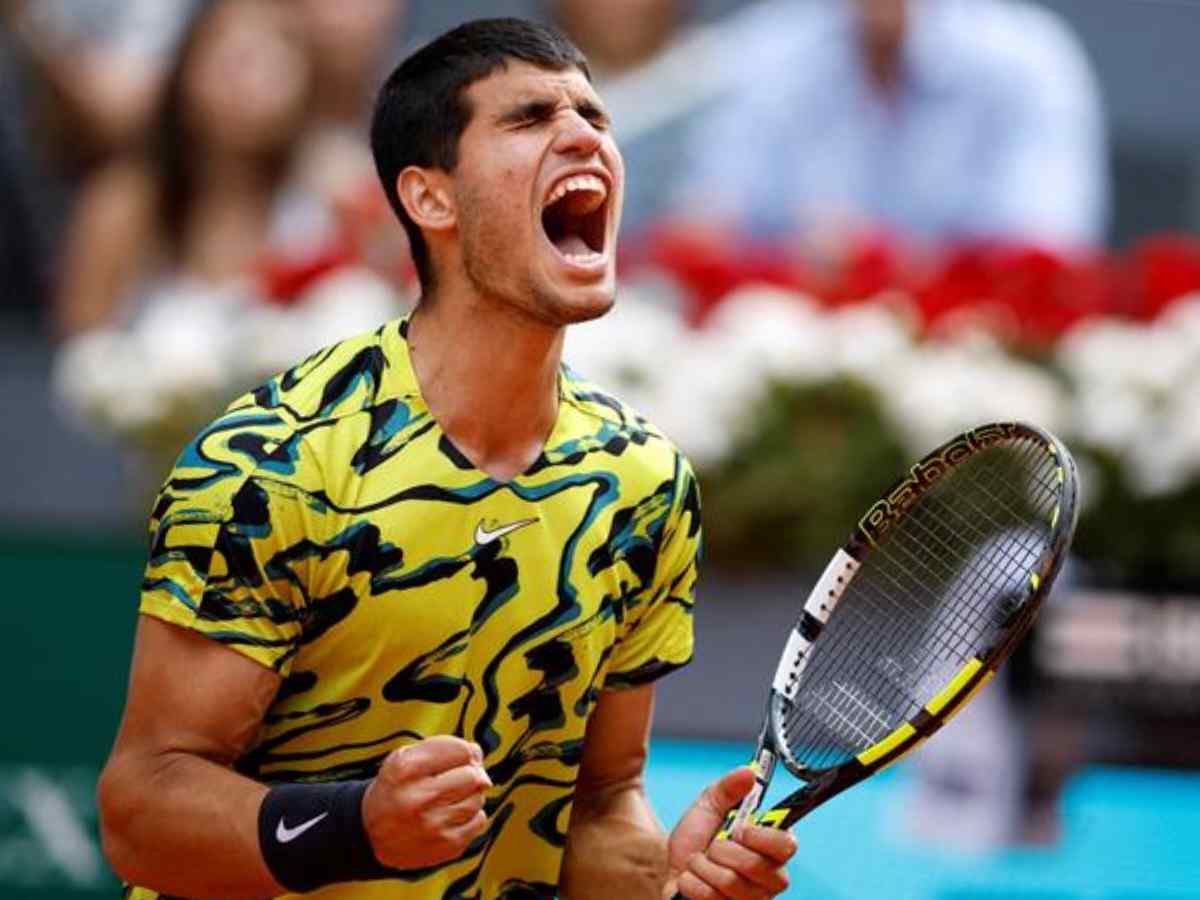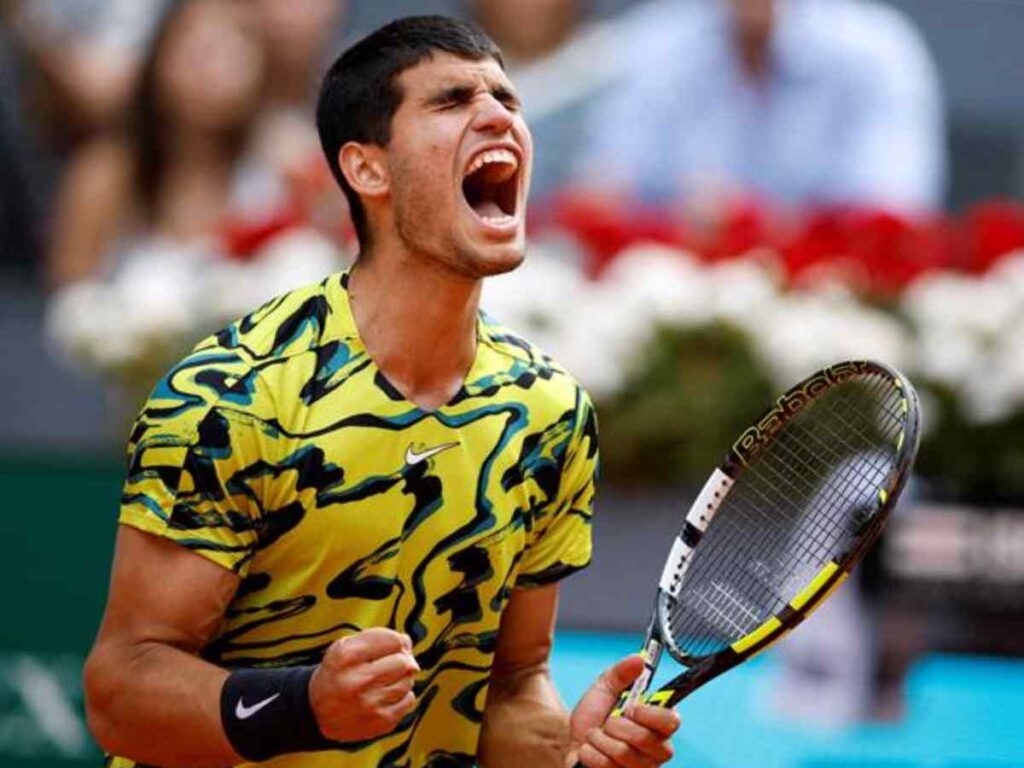 Carlos Alcaraz, the rising star in the world of tennis, has been impressing people worldwide with his remarkable talent and versatility on the court. Following his recent Barcelona Open trophy win and being hailed as the most complete player in the game by renowned coach Rick Macci, Alcaraz's performance continues to draw attention and praise from fans, players, and coaches alike.
In his latest match, the Madrid Open 2023, Alcaraz faced Emil Ruusuvuori in a round of 64 match, which proved to be a tough contest. Despite losing the first set, Alcaraz bounced back to take the next two sets and secure his place in the next round. Many have been impressed by Alcaraz's ability to remain calm and composed in difficult situations, and his unwavering focus and determination to succeed. These qualities were on display in his match against Ruusuvuori, where Alcaraz kept his cool and fought back to secure a hard-fought victory.
Alcaraz's next challenge is set to be against Grigor Dimitrov in the round of 32 at the Madrid Open 2023. Dimitrov is a seasoned player with a wealth of experience, but Alcaraz's recent form suggests that he is more than capable of causing an upset and progressing to the next round. In conclusion, Carlos Alcaraz's impressive performances continue to draw attention and praise from around the world. With his remarkable talent, mental strength, and unwavering focus, Alcaraz is quickly becoming a fan favorite and a force to be reckoned with in the world of tennis.
In case you missed it: