Venus Williams, the former World one and one of the greatest players of all time, had a shocking first-round exit at the Western & Southern Open in Cincinnati losing to Karolina Pliskova in straight sets after she was given a wild card entry at the tournament. She had played her first singles match at the Citi Open after a gap of one year in her debut season where she was a wild-card entrant also but her return was short-lived as she got faced another disappointing straight sets exit.
A 7-time Grand Slam champion had participated in the 2022 Wimbledon Championship after a gap of eleven months in the doubles category. Her comeback was a piece of shocking news as she made a last-minute decision to play in the mixed doubles category with Jamie Murray. After winning the first round, she became confident about her decision to come back but soon lost in the next round.
Serena Williams also made her comeback after a gap of eleven months at the Wimbledon Championship but faced a shocking first-round exit. Post-Wimbledon, she also couldn't have deep runs in the tournament following early exits at the Cincinnati Open as well as in the Canadian Open. Serena as well as Venus, are an undefeated pair in the doubles category at the Grand Slam finals. They both as a pair have won 14 women's doubles major titles.
Also Read: Serena Williams practices with sister Venus Williams as the duo gives the fans 'a treat of a lifetime'
Twitter fans react to Venus Williams's shocking early-round exits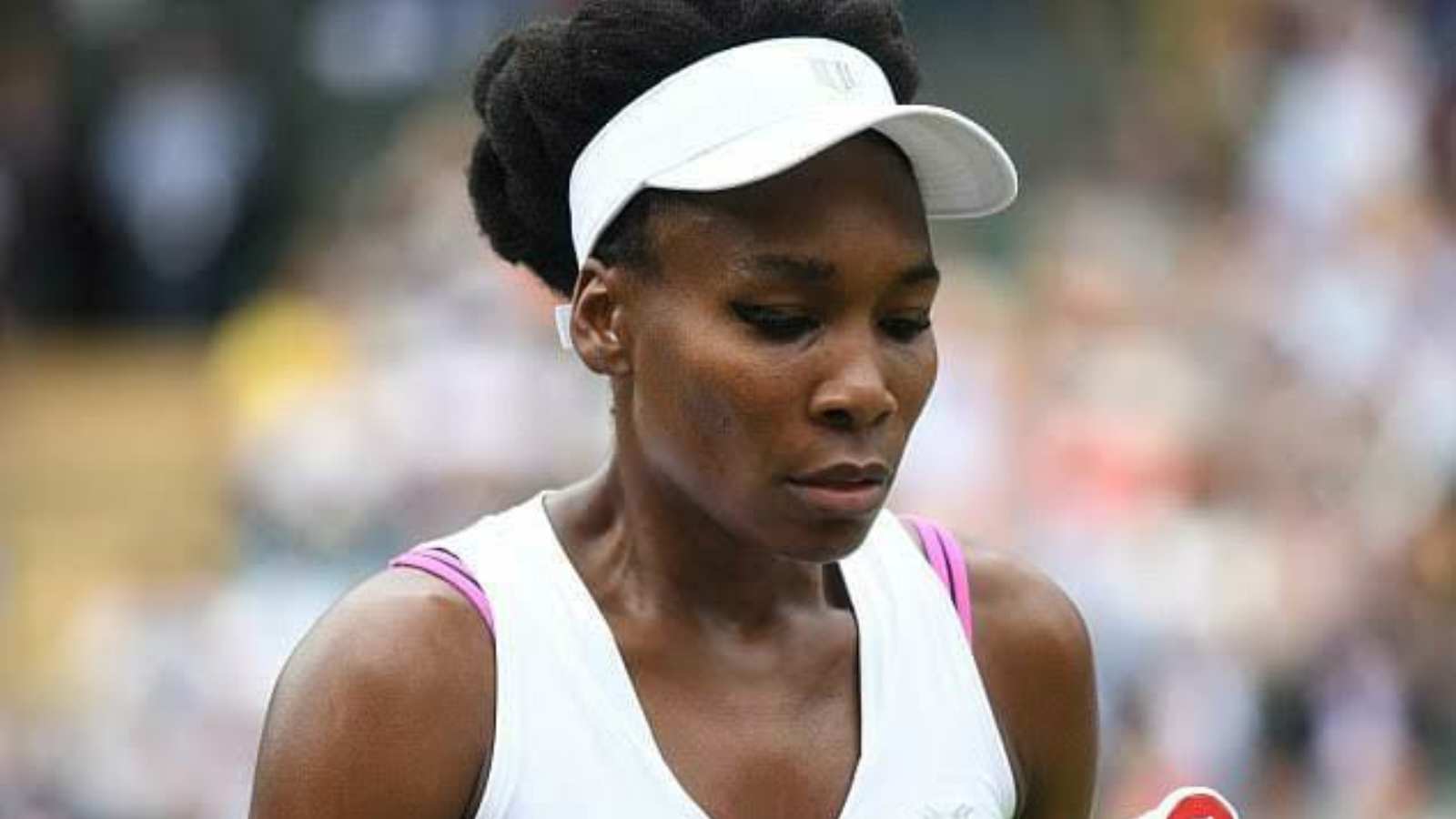 Venus Williams was looking determined upon her return but it wasn't enough to go past the initial rounds. She was easily defeated as she made unforced errors that cost her losing the match. Tennis fans express their disappointment and anger advising her to retire with her younger sisters as they feel their game is way behind the new generation and it's time put a full stop to their careers.
Also Read: "Have some shame?" Fans bash Naomi Osaka for watching Serena Williams play Emma Raducanu hours after she was humiliated on court in Cincinnati
Also Read: "She has 23 in singles and 14 in doubles, that's why she's the GOAT," Coco Gauff cites Serena Williams' example upon becoming World No. 1