5-time Grand Slam champion Maria Sharapova and 23-time Grand Slam champion Serena Williams have both had a fiery rivalry going on during the course of Maria's career which ended in 2020 after having played for nearly 19 seasons as a pro and went on to become the World No. 1 while managing to win all 4 Grand Slams at least once along with an Olympics Silver medal to her name.
While Maria had a fairly successful career, she always came up short to Serena, who won 20 of the 22 matches they played. While Maria's biggest win against Serena remains the 2004 Wimbledon finals, the American had her revenge in the remaining matches as she won the 2004 WTA Finals, 2007 Australian Open Finals, 2012 Olympics Gold medal match, 2012 WTA Finals, 2013 French Open finals and the 2015 Australian Open finals all by defeating Maria in the finals.
Also Read: "#1 in our hearts!" Tennis Twitter in praise of Carlos Alcaraz for making his debut into the Top 5 of the ATP rankings
"Serena Williams should be talking about her own": Maria Sharapova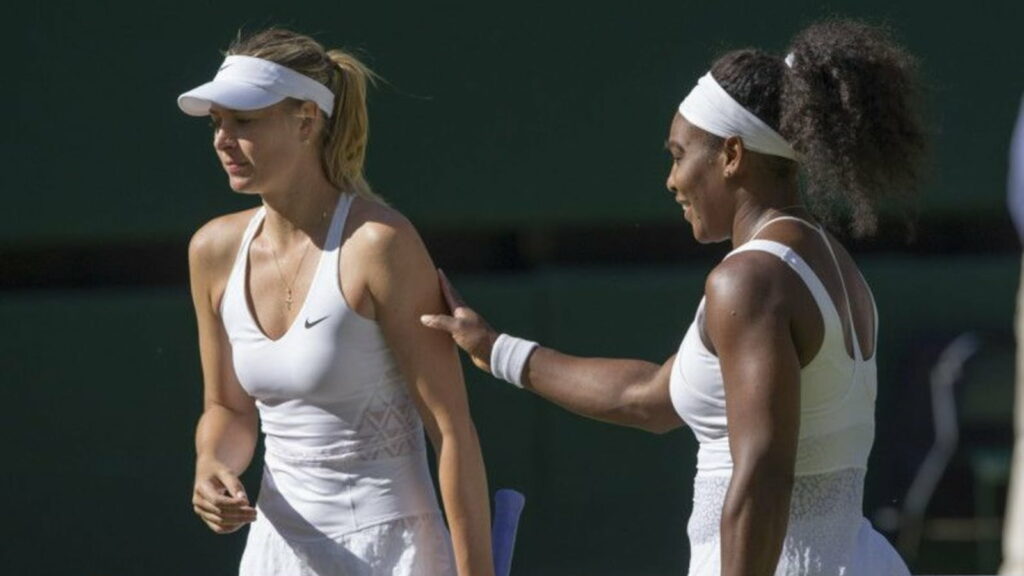 Serena and Maria remained rivals and a friendship hardly developed between the two at least till Maria was playing on the Tour. On one such incident where the absence of love between them was seen came during the 2013 season. Serena and Venus Williams' conversation was leaked where Serena had made some ugly comments about Sharapova and her they boyfriend Grigor Dimitrov who reportedly dated Serena for a short period.
"At the end of the day, we have a tremendous amount of respect for what we do on the court. I just think she should be talking about her accomplishments, her achievements, rather than everything else that's just getting attention and controversy. If she wants to talk about something personal, maybe she should talk about her relationship and her boyfriend that was married and is getting a divorce and has kids.
"Talk about other things, but not draw attention to other things. She has so much in her life, many positives, and I think that's what it should be about," said Sharapova hinting toward Serena's alleged relationship with her then coach Patrick Mouratoglou after Serena had spoken ill of Maria and Grigor's relationship.
Also Read: Mubadala Silicon Valley Classic pays tribute to 'champion' Naomi Osaka
Also Read: "It was not easy for him," Dominic Thiem opens up about his coach's struggle through his injury
Follow our page FirstSportz Tennis for the latest updates