South Korean tennis player Soonwoo Kwon has publicly apologized for his behavior during the ongoing 2023 Asian Games. The 25-year-old faced Thailand's Kasidit Samrej in the last 16 encounter on Tuesday. The Thai player is ranked 636th in the world, and was a clear underdog in this fixture.
However, Kwon faced a shocking defeat in the last 16 fixture, as he ousted in three sets by the World No. 636. After the match, the South Korean athlete smashed his racket, and even refused to shake hands with his opponent. He received a lot of backlash from the fans for his conduct on court after his defeat.
He issued a public apology moments after his loss, accepting that such behavior was completely unacceptable. "Hello, this is tennis player Kwon Sunwoo. Immediately after the end of the second round of the Asian Games Tennis Fasting Match with Kasidit Samrez, he did something reckless that he should not have done as a national team player. I sincerely apologize to all the people who supported the national team's game and to the crowd at the stadium. I'm sorry," he wrote in a post on Instagram.
Also Read: "The truth comes out," Serena Williams' old video dissing Maria Sharapova over her doping ban resurfaces following Simona Halep's 4-year suspension
Soonwoo Kwon faces shock defeat at 2023 Asian Games
Soonwoo Kwon was seeded fourth at the Asian Games, and was among the top contenders to claim the gold medal. By all means, he was at least expected to secure a comfortable victory over Kasidit Samrez in the last 16. The final score was 6-3, 5-7, 6-4 in favor of the Thai player. However, he faced a surprise defeat, and his conduct post the match did not help his cause.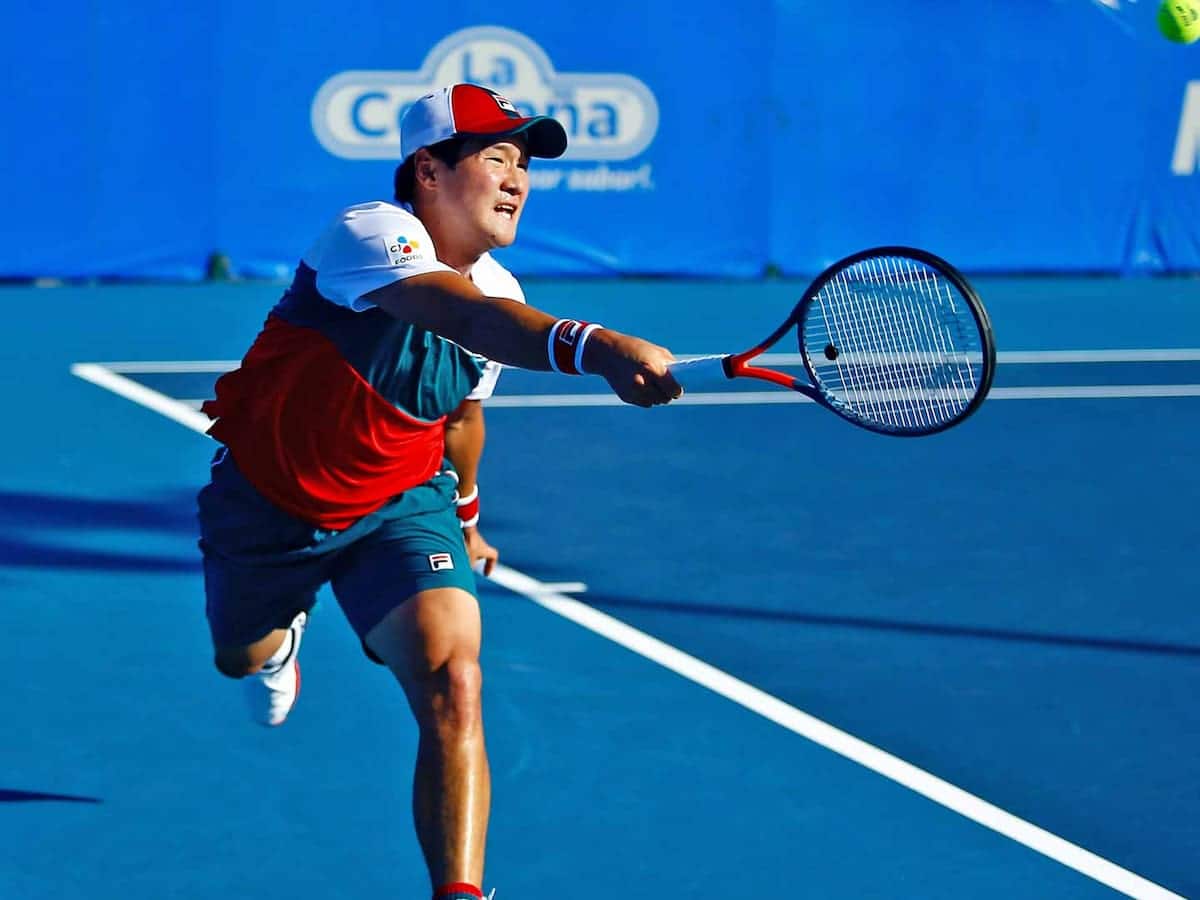 "Once again, I sincerely apologize to Simrez player who was offended by my rude behavior.I sincerely regret and reflect on the actions that were seen after the match. As a national athlete representing the country, I will reflect on the weight of the Taekuk mark carefully and be a responsible athlete, and pay attention to all actions. Once again my sincere apologies to all the sports lovers," he added in his apology further.
The Asian Games is one of the most popular events across the globe, and many sporting fans passionately follow the two-week extravaganza. Hence, athletes are expected to conduct themselves with the highest integrity to set a good precedent for the upcoming generation. However, Kwon crossed the line on Tuesday, for which he received a lot of backlash from the fans on social media.
In case you missed it:
Do follow Firstsportz on WhatsApp Channel