Romanian star Sorana Cirstea has given her opinion about Simona Halep's controversial doping verdict, and the former World No. 21 player doesn't want to believe that Halep has really been caught. According to her, she has full confidence in the innocence of her compatriot. In an interview with Romanian media, the tennis professional opened up about the entire controversy and the recent happenings.
Cirstea said, "I know Simona. I don't think she ever consciously doped. This suspension is for an innocent person, I was afraid to take anything, I was afraid to take an aspirin. I'm maybe a little paranoid, but it's no joke. It's every athlete's nightmare"
The Romanian also talked about how arrogant Serena Williams is, as a person despite being a great star on the Tour. For context, she was referring to the bad remarks and tweets Serena had shared about Halep after ITIA suspended her for doping.
Halep vs. Serena was one of the good matchups in the late 2010s and the Romanian's triumph over Serena Williams in Wimbledon 2019 is considered to be one of the most flawless performances of a women's tennis player in a Grand Slam final in recent times. She said, "I know Simona. I don't think she ever consciously doped. This suspension is for an innocent person." (credits of the quote: Sport Romania)
Also Read: Maria Sakkari ready to sacrifice Grand Slam glory to bring 'home' Olympics Gold medal alongside Stefanos Tsitsipas
Simona Halep has had a decent career so far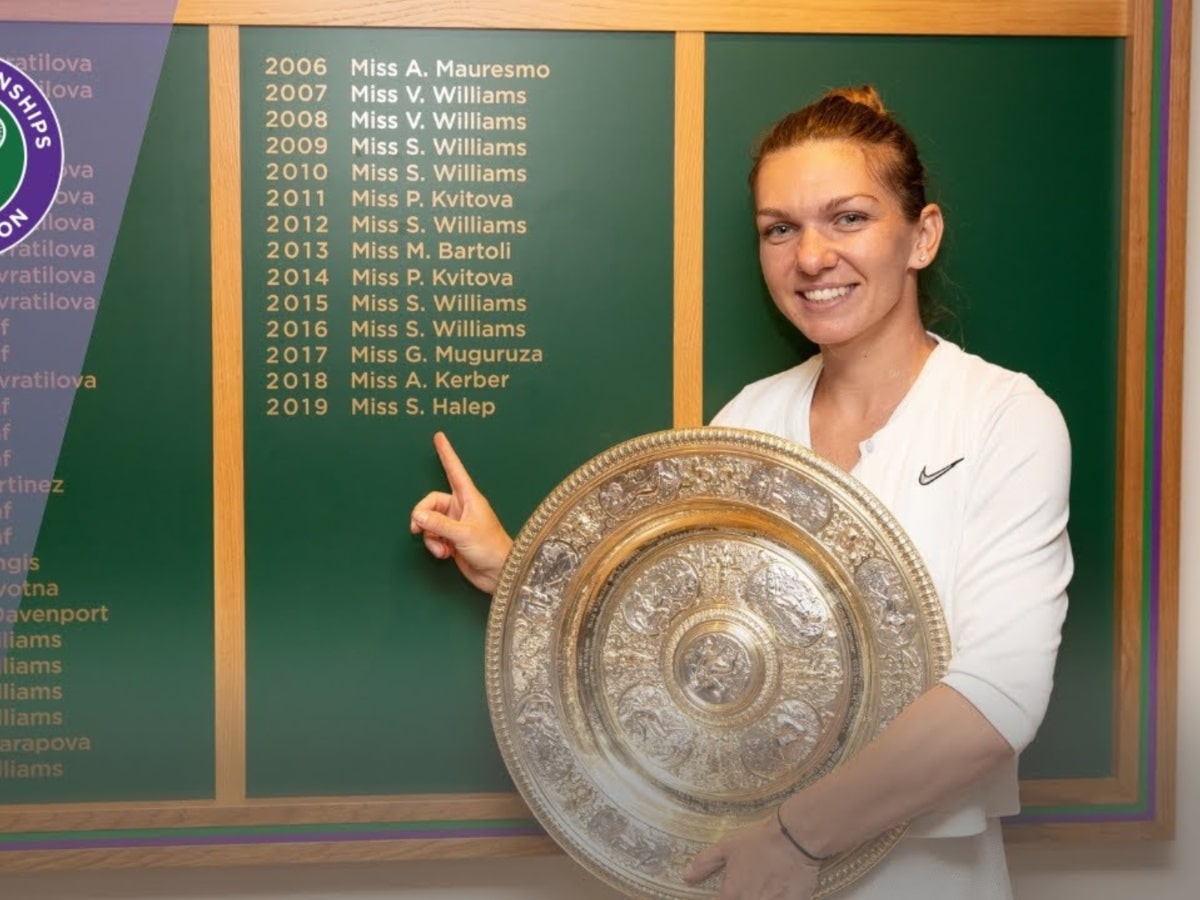 The Romanian former World No. 1 Simona Halep has played in all four Grand Slam semi-finals. Out of them, she has reached three finals of Grand Slams and won two of them. Overall, her best results in Grand Slam tournaments are the championships won at the French Open and Wimbledon. This was in the years 2018 and 2019. In the Australian Open, her best result was her final appearance in 2018. In the US Open, she had the best record of a semi-final appearance in 2015.
Altogether, her peak years are considered to be 2018 and 2019, after becoming the World No. 1 in October 2017. In the French Open 2018, Halep defeated American world No. 50 Sloane Stephens in the final, 3–6, 6–4, 6–1, and in the Wimbledon final in 2019, 23-time Grand Slam title champion Serena Williams defeated her 6-2, 6-2, respectively.
After getting caught for doping, Halep made her voice clear on Twitter (now renamed as X) in October 2022, "Today begins the hardest match of my life: a fight for the truth. I have been notified that I have tested positive for a substance called Roxadustat in an extremely low quantity, which came as the biggest shock of my life."
Follow Firstsportz on WhatsApp Channel
In case you missed it!