Taylor Fritz is set to become the next big thing in tennis from the United States. The country is always known for its women players like Serena, Venus, Navratilova, etc. Since Andy Roddick, no other player from the U.S.A. had made an impact on men's tennis. Although there are a lot of players who have the potential to be at the top, none sustained and since Andy.
Prior to Andy, men's tennis was ruled by Americans with the likes of Pete Sampras, John McEnroe, Andre Agassi, etc. However, the 25-year-old Taylor Fritz has finally made it into the top five rankings in the ATP. s an offensive baseliner, Taylor employs powerful and penetrating groundstrokes that often force errors from his opponents or result in outright winners.
Taylor Fritz is making significant gains this week in the ATP Live Rankings, even though he is not currently playing any matches. With Andrey Rublev and Rafael Nadal both losing 500 points at the beginning of the week, Fritz has moved up two spots to secure the No. 5 position. The exciting part for Fritz is that he will remain at the No. 5 position for next week's edition of the ATP Rankings, officially making him a part of the elite group and earning him a new career high.
Taylor's rise in the rankings over the past year has been largely attributed to his victory at the 2022 Indian Wells tournament in his native region. The win earned him 1,000 points and marked his first ATP Masters 1000 title. This significant accomplishment was also featured in Netflix's BreakPoint.
Related: "The first time I faced him I didn't understand sh**," Matteo Berrettini says he is a 'big fan' of Roger Federer
Taylor Fritz continues his good run of form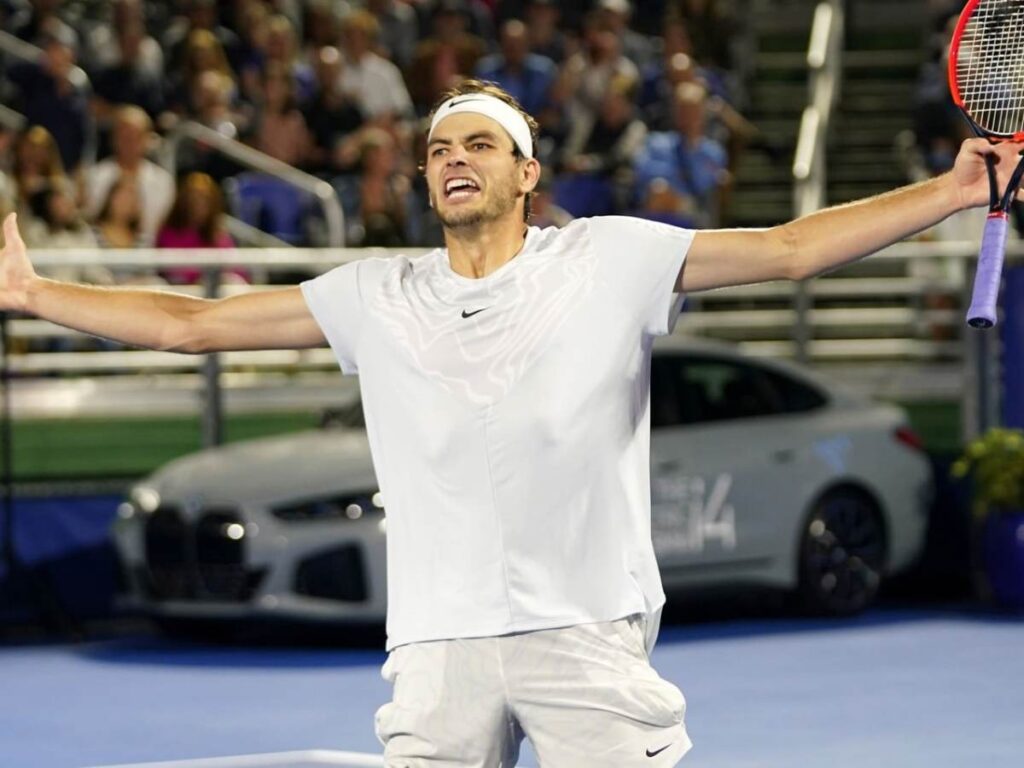 Taylor Fritz had an amazing end to 2022 as he reached the semifinals of the ATP Tour Finals. However, the Australian Open did not go according to his plans and he faced a shocking defeat against an unseeded in the second round. Nevertheless, the American made an epic comeback in the Dallas Open and reached the finals but unfortunately lost to Wu Yibing.
Taylor didn't give up as he later took part in the Delray Beach Open and won the tournament in style. This helped in the rise of his ATP rankings and made him reach the top five. However, Rafael Nadal's injury also helped the American as Rafa lost points due to his lack of participation in these tournaments. Similar to Taylor, Rafa also suffered a heavy blow in the second round of the Major and hence dropped down in the rankings.
Continue Reading:
"We do not believe in collective guilt," Wimbledon sent ultimatum as ATP Boss slams decision to ban Russian players
"He is definitely the man to beat," Novak Djokovic looks unbeatable this season believes Fernandez