Tennis icon Rafael Nadal is currently one of the most formidable names in the realm of tennis, boasting a massive fan base. He knows how to win matches in even the toughest situations and has been able to do so continuously throughout his career. At the time of writing, the tennis sensation has won a record 22 Grand Slams and snatched victories from the jaws of defeat on many occasions.
A similar video has surfaced on social media, eliciting a plethora of reactions online. In the exhibition match in Mexico, after winning the first set 7-6 against current world no. 3 Casper Ruud, the Spanish legend faked a smash and returned cheekily into Ruud's half of the court.
World No.3 was waiting for Nadal's speedy return and when he saw Nadal's return falling flat, he rushed to play it. However, he could not play the shot in time and had to give an important point to the Spaniard. The crowd cheered and laughed as Nadal smiled mischievously.
We Are Tennis posted this video on their official social media.
"THIS fake smash by Rafa Nadal for his last exhibition in Latin America" the caption read.
Meanwhile, social media is going gaga over Rafael Nadal's cheeky shot which deceived Casper Ruud. Sharing a wide spectrum of reactions online, here are a few reactions coming in on the above post.
Rafael Nadal and Casper Ruud are touring Latin America and playing exhibition matches. They completed their last match in Mexico before a cheering crowd of 30000.
Also Read: Former Liverpool midfielder believes Emma Raducanu is not worthy of becoming an MBE
Rafael Nadal and Casper Ruud: Head to Head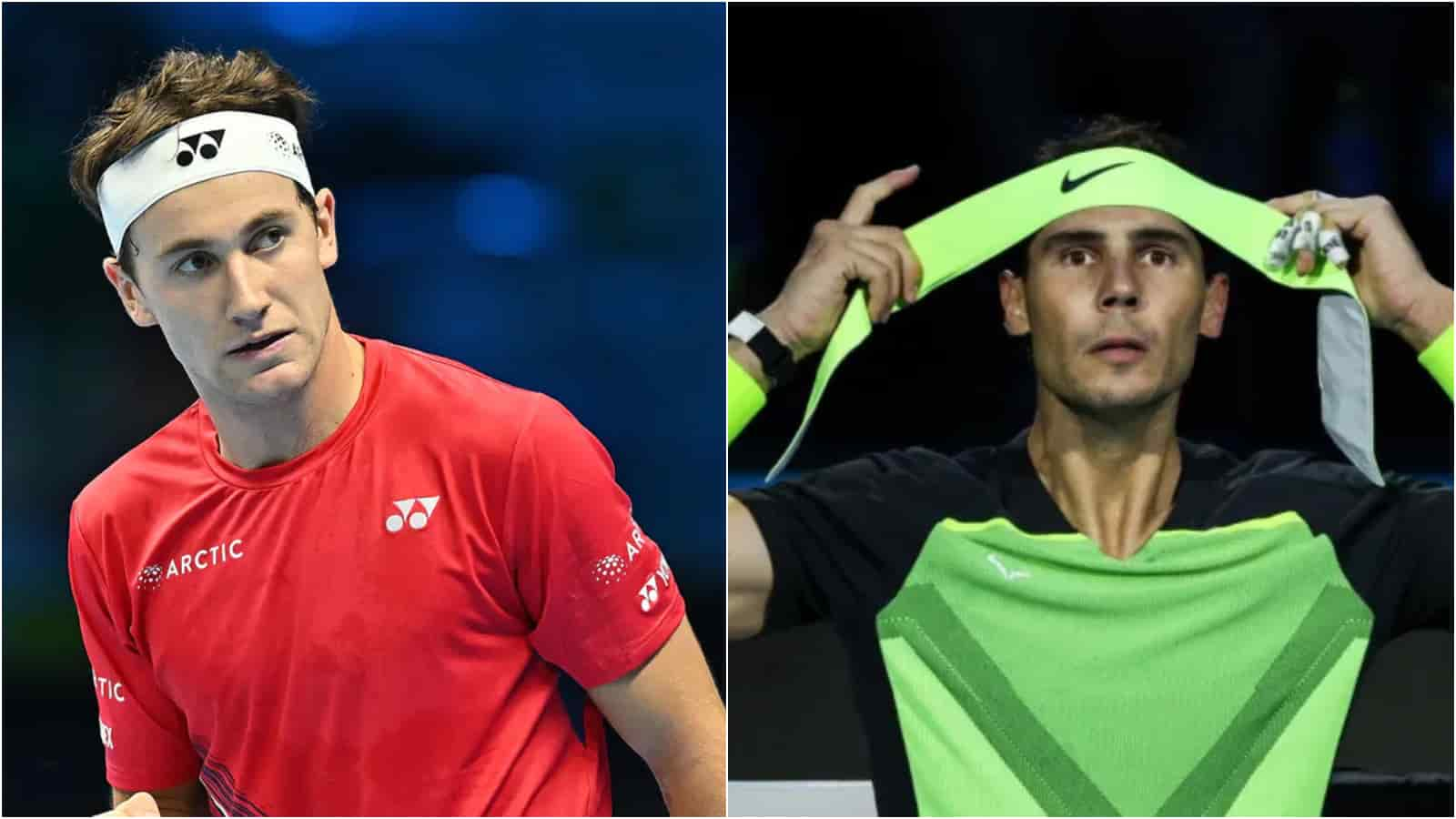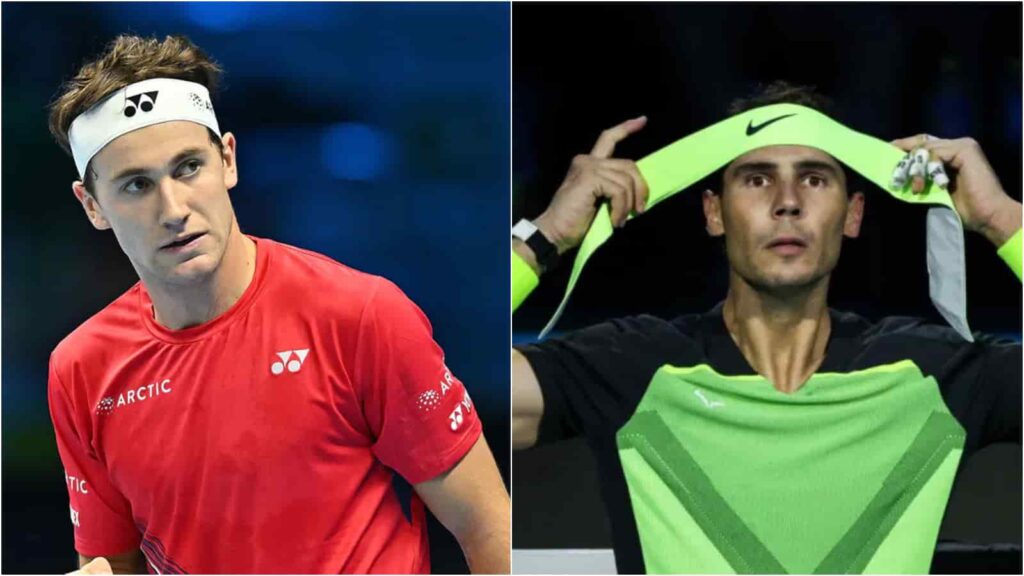 Casper Ruud considers Rafael Nadal his idol. He also received his training at the Spaniard's academy located in Manocar, Spain.
He had a fantastic run this season. He won 3 ATP singles titles this year. He also played and lost the 2022 French Open and US Open Championship matches. He also played and lost the 2022 ATP Finals.
But he could not defeat Rafael Nadal once this year. He lost to Nadal in the 2022 French Open final. He also lost his 2022 ATP Finals Group Stage match. He lost four out of five of his exhibition matches played with Nadal. He lost his last exhibition match played in Mexico 5-7, 4-6. Both Rafael Nadal and Casper Ruud will participate in the Australian Open in January 2023. It will be interesting to see how the Norwegian play against his idol.
Also Read: Roger Federer beats Novak Djokovic and Rafael Nadal to become highest-paid tennis player in 2022 despite no official Tour match
Also Read: "They saw you cooking against Nadal" Tennis Twitter comes in support of Taylor Fritz after he was snubbed from the ATP Awards 2022