Coco Gauff has shown us that she is capable of achieving incredible things in her life. She managed to reach the finals of the French Open at the age of 18-years-old. At an age when children are confused about what career they want to pursue.
At the same age, Gauff managed to compete against some of the greatest players in the world. She didn't only compete but dominated her opponents. On her run into the finals of the French Open, the prodigy managed to not drop even a single set against any of her opponents.
However, in the finals, it seemed that the teenager was having an off day and ended up on the losing side of the straight-set match. She tried to fight but it seemed that Iga Swiatek always had an upper hand throughout the match and ended up winning.
Nevertheless, Coco Gauff's future holds very special things and she'll definitely make it one step further and win a grand slam title very soon. Chris Evert also believes that this defeat will act as a huge learning curve for the 18-year-old talent.
Also Read: Watch: "No shame in crying" Heartbroken Coco Gauff left in tears after a brutal loss to Iga Swiatek in French Open Final
Chris Evert shows confidence in Coco Gauff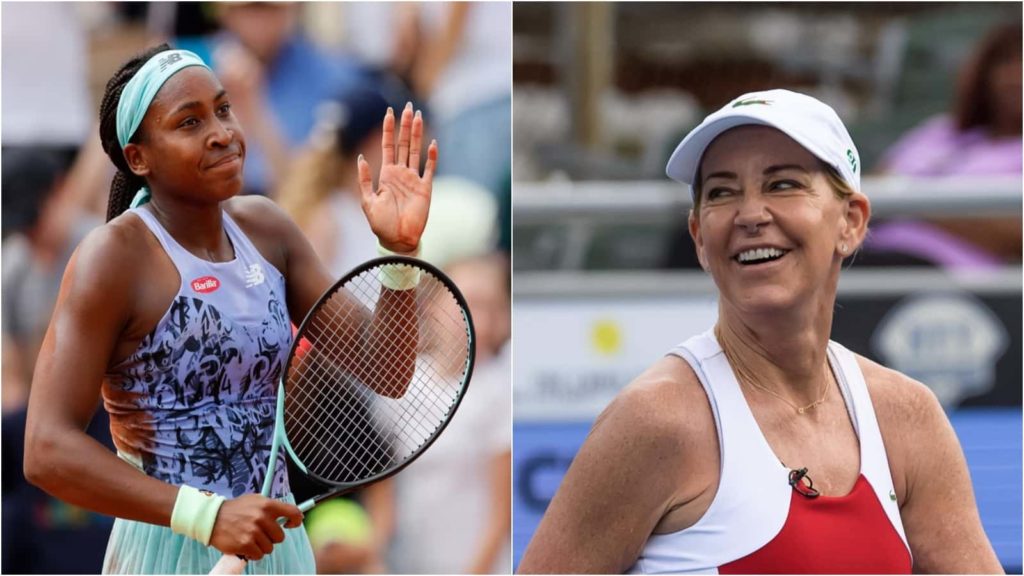 Chris Evert showed her faith in the 18-year-old Coco Gauff after she faced a really bad defeat in the finals of the Roland Garros 2022 at the hands of world No.1 Iga Swiatek. According to her, this loss will give the young bee the much-needed experience to play in such a pressure situation.
The next time Gauff will make it to a final she would be ready for the challenges and would be better prepared to lift the title. Evert said, "For Coco, this experience will be invaluable for her, She may not be happy right now, but she has this under her belt."
"The next time she reaches a final she will know what to expect, it won't be new to her, and can figure out what she can do differently," Evert added.
Also Read: 'She may never lose again' Twitter goes wild after Iga Swiatek defeats Coco Gauff to life the 2022 French Open title
Also Read: An INVINCIBLE Iga Swiatek wins her second French Open title and equals Venus Williams's record of the highest Open Era win streak