Toni Nadal is behaving like a real Uncle these days, old and wanting to slow down the sport of tennis. His recent comment, "The sport has become too aggressive. The ball speed should be reduced. The intensity should be lower, otherwise the physical wear becomes inevitable," is totally wrong.
Agreed, Toni Nadal is campaigning for the game of tennis to be slowed down so that Rafael Nadal can bounce back and win a few more Grand Slam titles. Uncle Toni is not the guardian angel of tennis and his angle is to make a case for further slowing down a game that was beautifully fast, at least on grass.
Just to jog the readers' memory, the other day, after Novak Djokovic won his second-round match at the Australian Open in Melbourne, his left hamstring strapped up, he talked of the game becoming slower. The reference was to how playing conditions have been altered, the surface as well as the ball. A few things need to be put in perspective. Forget Netflix and so on, tennis has become slower in many ways in the last two decades plus.
Those who have watched old grass-court tennis will vouch how serve-and-volley as an art is dead today. The rare breed of serve-and-volley sultans like Boom Boom Boris Becker, Stefan Edberg, Pete Sampras, Greg Rusedski, Mark Philipppousis, and, of course, Pat Rafter are gone. Tennis at Wimbledon has become more standardized. Had Nadal been playing on the old grass surface, he would have been outhit by many or passed at the net.
In case you missed it: Eager Iga Swiatek just too slick at the Australian Open
Change at Wimbledon big evidence against Toni Nadal's claim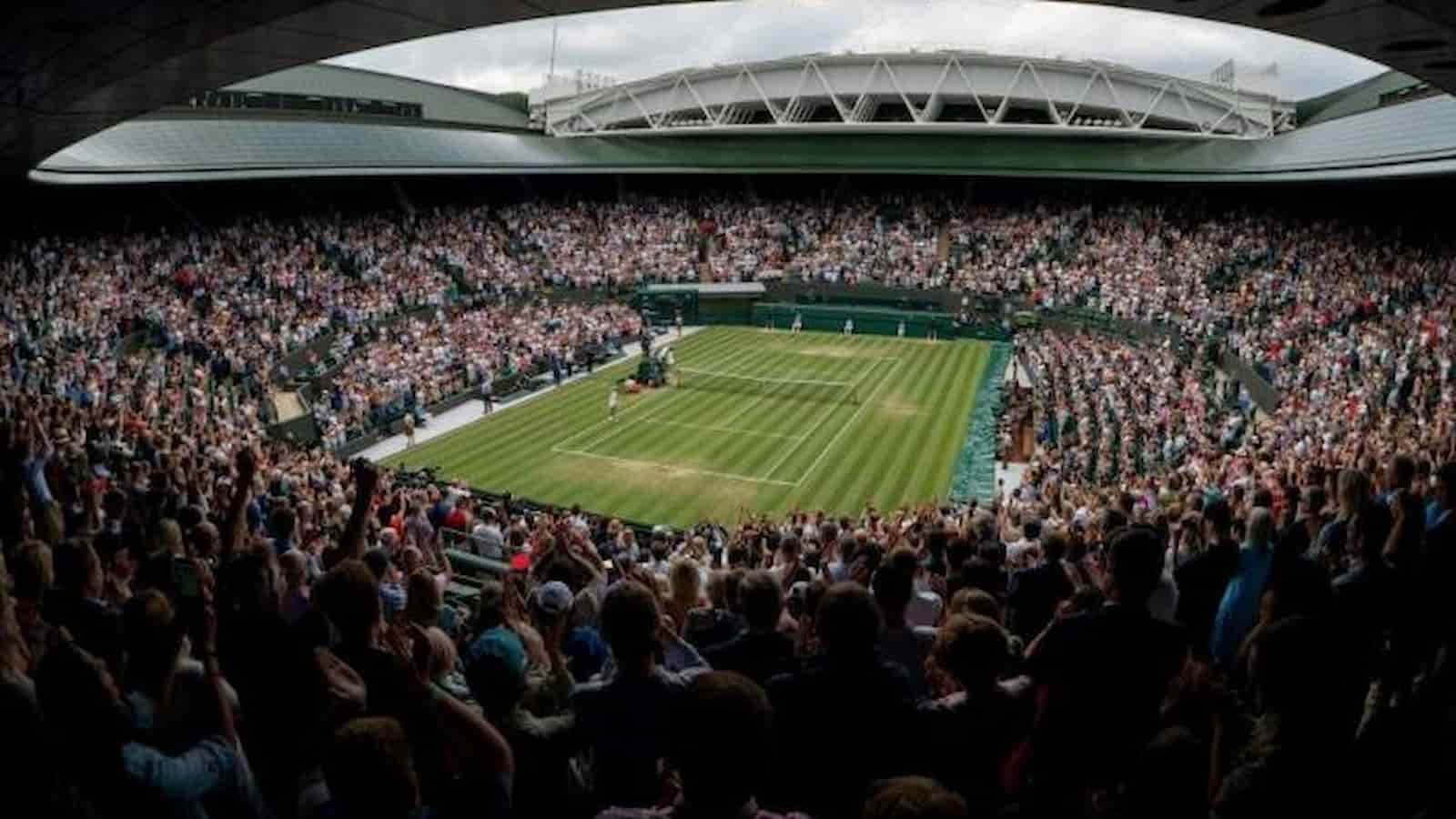 The very fundamentals of Rafa's game, from his early days, have relied on grinding out opponents. As the winner of 22 Grand Slam titles, he has played on all surfaces and won. That 14 of them came on the brick red Parisian clay is proof he loves the slower clay. It gives more time for preparation and the speed of the rallies is more predictable. Not to take anything away from Nadal, but his uncle Toni seems a bit senile.
Modern tennis in the last 30 years has become more predictable. The way hard courts are, there is a difference between surfaces at the Australian Open and US Open. In Melbourne, in the heat, the ball travels slower and the ball is heavy. When you bring the retractable roof on under heat waves or rain, generating pace is harder. The worst part is, for the big servers, they risk shoulder injuries daily. That's why the modern tennis player has to be a top athlete and cannot rely on skill alone.
To get to see people hitting aces now, which includes some women like Iga Swiatek is a delight. You can do it in your 20s and 30s. When you start getting older, injuries will creep in. The serving shoulder will ache, the elbow will hurt and the knees will also take a hammering. Why has tennis been slowed down is a question tennis fans. Today, sports is decided and dictated by the demands of television. People want longer rallies, people want more real action time.
In the good old days, when the grass at Wimbledon was fast and slick, the bounce lower and picking the ball meant bending more, it hurt the knee. That can be cross-checked with Richard Krajicek, the Dutchman. That was the charm of Wimbledon, where many serve-and-volley artists dazzled. In 1992, there was a kind of revolt when people said boys at the net, and those judging the service in the middle of the court felt huge serves were going to kill them.
Much before Cyclops and modern techniques like Hawkeye came to judge if the serve was legitimate or the ball had kissed the net, a ball boy/girl had to keep his hand on the net, to feel if the ball had hit the net. There was a hue and cry when the big servers were causing mayhem at Wimbledon. For even the traditional All England Lawn Tennis and Croquet Club to "change" the game was radical. The ball was made heavier, and the character of the grass was changed.
It was a gradual process which made it bad for players who love serve and volley. None cared, though a certain Pistol Pete (Sampras) was a class act. So were characters like Pat Rafter, Greg Rusedski, and a few more, who served bombs. How can one forget Goran Ivanisevic, he would bury opponents under a hailstorm of aces. Matches between Rusedski and Phillippousis were dangerous to watch, missiles would be flying in the form of the tennis ball. It was fun to watch.
All that is history. A boring Lleyton Hewitt won Wimbledon and a non-grass expert made it to the Wimbledon final — David Nalbandian. So much happened, and Uncle Toni needs to know history. Today's Wimbledon is proof the ball will bounce at a height which can be predicted, that is why you do not get to see the lunges at the net which a Becker produced in the 80s.
You will also not get to see the Crazy Croat Goran Ivansevic type of game which won him Wimbledon in 2001 on People's Monday. Back to Rafa, his game was muscular. He was all strength and endurance, he would grind out his opponents with shots hit with pace and consistency. Slowing down the game will make it worse, people will break their shoulders. As it is, Gen Next is being hit by injuries. Those who run tennis are least bothered about players.
Voices in the ATP and the WTA are in mute mode. Tennis can stay as it is. Each Grand Slam has its own appeal, own charm, and own characteristics. Unless Uncle Toni thinks the Paris red clay should be slowed even further. Such perverse comments reek of bias. Too much tinkering in any sport does no good.
Cricket loved it when fast bowlers used the bouncer. Now there is a limit on it. Tennis loved it when grass produced speed and skill. Not anymore. Enough damage has been done. Thanks Uncle Toni, you should focus on coaching alone.
Continue Reading:
"I'm definitely the worst athlete in the family so far," Sebastian Korda has a funny take on his rankings after beating Daniil Medvedev in the 2023 Australian Open
"I didn't really watch Wimbledon," Iga Swiatek ahead of her clash with Elena Rybakina at the 2023 Australian Open