The 7 time Grand Slam Champion Venus Williams not only contributed to tennis on the court but was significantly instrumental off the court, fighting for the cause of equal pay for all in the tennis world. In the US Open Champions of Equality Inaugural Event, Venus recalled how 20 years ago she forced the officials of Wimbledon to offer the same prize money to women.
Venus Williams talked about how almost two decades ago, after winning the Wimbledon in 2005, she had to attend a meeting with the Grand Slam Committee. She said,"You go into this room. It's a boardroom. It's a little bit boring, to be honest, but I didn't say that. It's not on record. It's off the record, everybody."
She complained about the fact that they would bring up the topic of equal pay many times, but nothing changed later. Venus stated," We ask for equal prize money. Then a few weeks later or months, whatever the timeframe was, thank God I don't remember anymore because it's not happening, but they would just say no. It was year after year after year since the Open Era that this was going on."
The elder of the Williams sisters further narrated how, when she entered the boardroom on that particular day to once again bring out the issue of equal pay. She stated,"At that point, I went into this room and I asked everyone to close their eyes. I said, 'Now that your eyes are closed, you don't know if that person next to you is a man or a woman, but everyone's heart beats the same way. Would you want your daughter or your sister or your mother or your wife or a loved one that was a woman to be paid less?' Then I left. I bounced. I had to go. I didn't stay for the whole meeting."
Venus said that this message was thought of as very impactful by a lot of people and is considered a major factor of change in the tennis world.
This action of hers boosted the process, and it proved to be fruitful in the year 2007 when Wimbledon announced equal prize money. Venus Williams, deservingly, was the first one to receive it as well. Talking about the change, Venus said, "When it happened, it was almost surreal." She had not expected this change to be brought about so early because of the earlier struggles.
She further added that at one point they became so used to it not happening that their fight would continue for a longer period. Her exact words were, "I think there's a part of you that — it's sad to say — that gets so used to not having it that I just assumed we're going to be fighting for another 20 years." (H/T: WTATennis)
Also Explore: "No.1 around the corner!" Serena Williams' ex-coach Rick Macci believes the sky is the limit for Coco Gauff ahead of the US Open final
Venus Williams advises on how to fight for change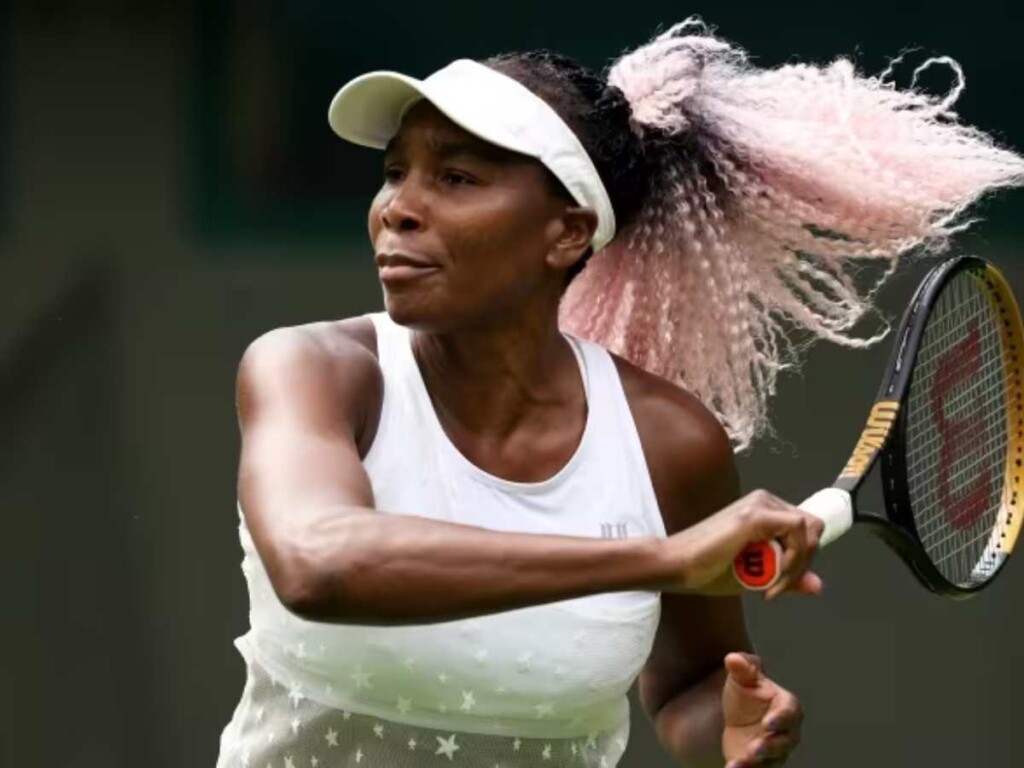 After playing an extremely significant role in achieving equal prize money for women, Venus said that the equal pay issue was never a priority for her until she began playing Grand Slam tennis. She also said that activism results do not come so easily, rather it takes a lot of time and one should get used to the fight and wait patiently for the result.
Sharing her experience in the Event, she concluded by saying,"Progress is slow; often agonizingly so. It's seldom easy; in fact, it's pretty near always tough. But the tough thing and the right thing are often the same thing. And equality is a great thing. Maybe the most important thing."
In case you missed it: