Inspired French Man Arthur Rinderknech did an unthinkable in a tennis match- saving 9 match points to get a win over the Spanish Olympic Bronze Medalist Pablo Carreno-Busta in the quarter-finals of Gijon Open ATP 250.
Being the higher-ranked player and having the advantage of playing in the home crowd, Pablo Carreno-Busta was the heavy favorite before going into this match. This was their first encounter ever and it turned out to be an instant classic.
A normal Quarter final encounter of an ATP 250 tournament was made into one for the history books in the ongoing Gijon Open when Rinderknech overcame Carreno-Busta in the slightest of margins 4-6,6-3,7-6(18-16). During the match, Rinderknech had to save 9 match points.
After winning the first set quite easily 6-4, Carreno-Busta looked well in control of the match until Rinderknech broke him in the second game of the second set and held his serves to win the second set 6-3. Both players held their serves quite comfortably until the tenth game of the third set where Rinderknech had to save 2 match points to stay in the match. The drama started there and peaked during the tie-breaker of the third set.
According to the International Tennis Federation, John Isner holds the record for saving the most match points ever in a singles match, as Tommy Haas was one point away from winning 12 times late in the fourth set of Round 2, French Open 2013. Eventually, Isner was beaten in 5 sets in that match by Haas 7-5, 7-6 (4), 4-6, 6-7 (10), 10-8.
Rinderknech was a mini-break down in the third set tie-breaker initially and had to save 2 more match points at 4-6. He saved one each at 6-7, 8-9, 9-10, 13-14, and 15-16 to make it a total save of 7 match points in the tie-breaker and 9 overall. Meanwhile, Carreno Busta saved 6 match points in the match (all in the tie-breaker). The drama finally ended when Rinderknech made a forehand volley at 17-16 coming towards the net.
Also read: Jeremy Chardy continues to suffer due to the aftereffects of the COVID-19 vaccine, opens up on the difficult phase away from tennis
27-year-old Arthur Rinderknech is having the best time of his career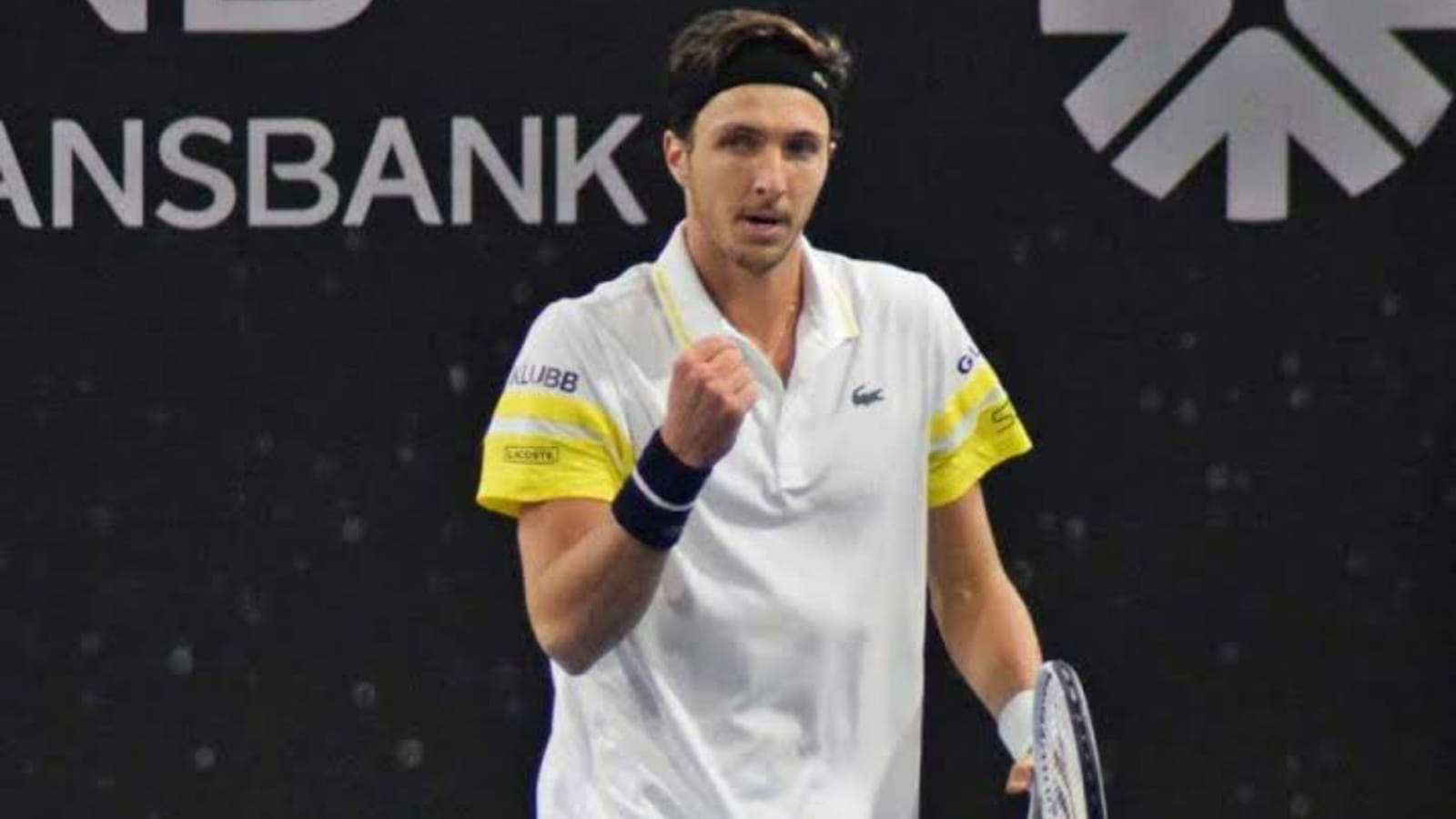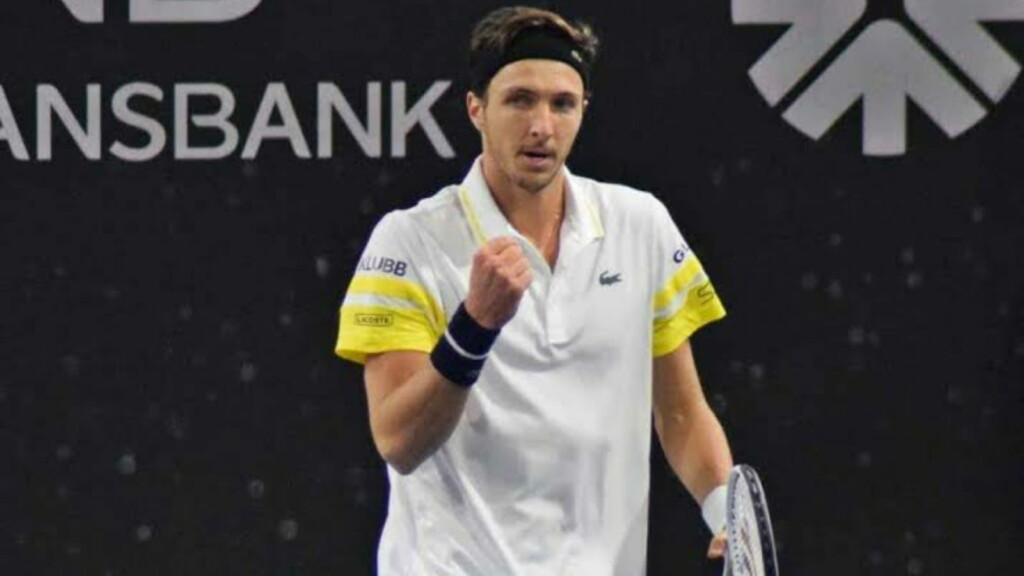 World No.56 Rinderknech has just won the best match of his career so far. He is yet to win an ATP title but is slowly climbing to the top. He stands at a match record of 17-16 this season so far and will take on American World No.47 Sebastian Korda in the semi-finals of the Gijon Open today (15th October 2022).
Also read: Teen sensation Holger Rune brings on Patrick Mouratoglou as full-time coach as Simona Halep continues to stay away from tennis
Also read: Tennis Australia caught in the crossfire between Novak Djokovic's principles and federal law as the Serb's participation remains a doubt