Novak Djokovic and Carlos Alcaraz was high-intensity matchup. It was the first meeting between the world number 1 and the teenage sensation. Alcaraz came into the semifinals after defeating Rafael Nadal in the quarterfinals. He became the first teenager to win against Rafael Nadal on Clay, and he has been phenomenal this year. The same can't be said about Novak Djokovic. First, he was not able to compete in the Australian Open, and then a string of bad results haunted him.
But as expected of Djokovic, he came back with a great run in Serbia Open 2022. He also had a great run in Madrid as he breezed past Gael Monfils and Hubert Hurkacz, while Andy Murray had to withdraw, giving Djokovic a walkover into the quarterfinals. Djokovic got a tough test in the form of a pumped-up and high-flying Carlos Alcaraz.
Also Read: "I don't think he is a threat," Novak Djokovic puts out his two cents on Carlos Alcaraz
A battle of the generations living up to the expectations between Carlos Alcaraz and Novak Djokovic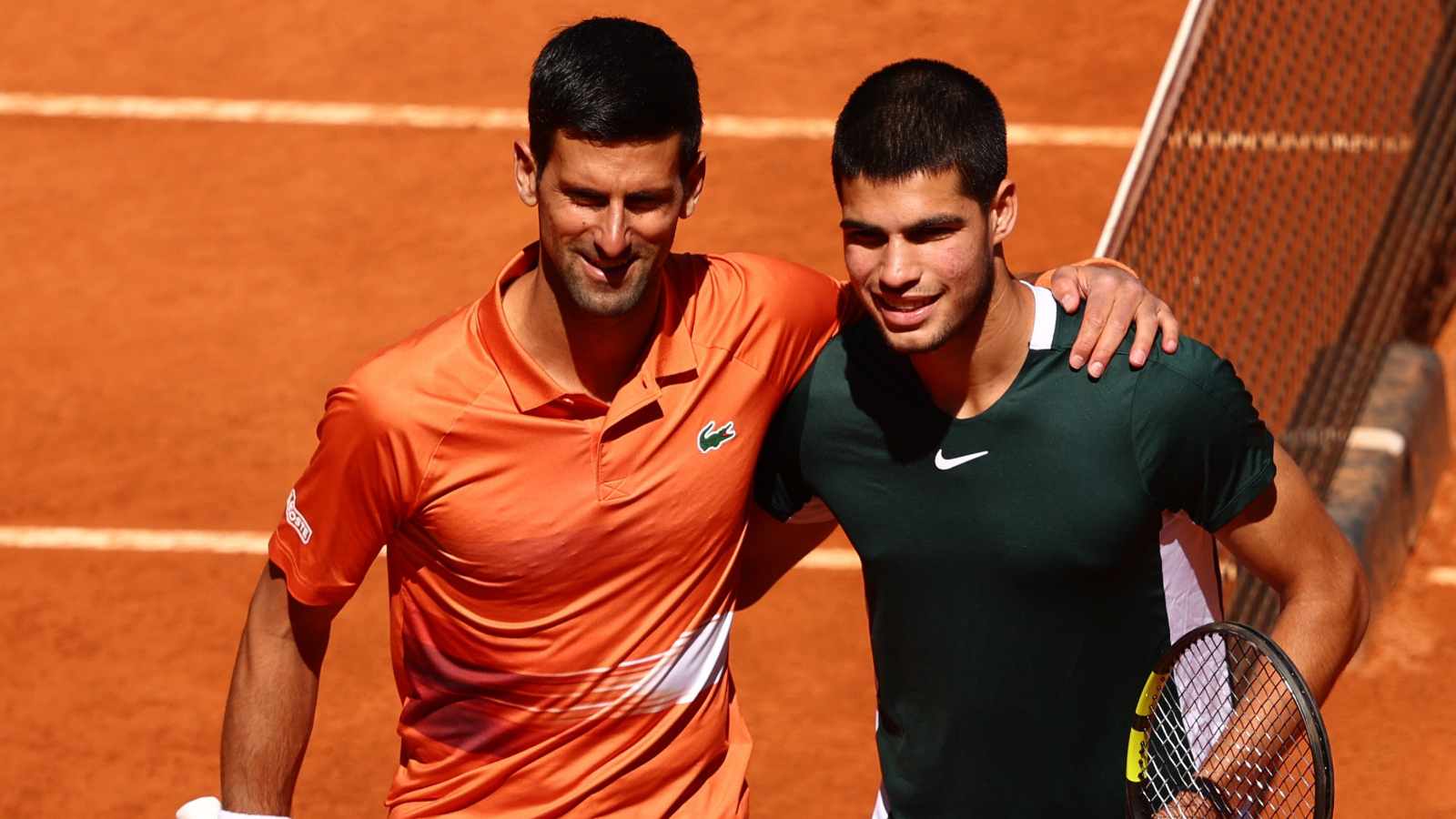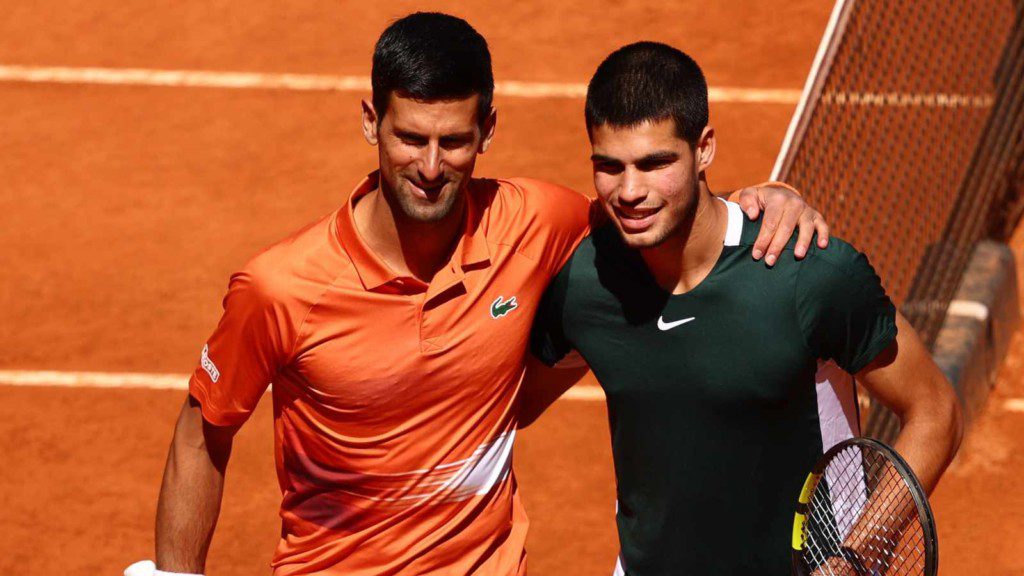 Both Djokovic and Alcaraz head into the third set after two intense sets. Watch this shot as Alcaraz shows his best self when in danger and hits an incredible winner. Djokovic was well in control but the 19-year-old displayed some incredible 'Never Give Up' spirit to push the current World No.1.
Alcaraz showed some incredible court coverage and finished the rally by getting an incredible drop shot which left fans stunned along with the maestro, Djokovic too. Fans were on their feet as they cheered for the local boy. Alcaraz eventually took the second set courtesy a late break of serve.
Also Read: Who is Jessica Pegula's father?: Know everything about the billionaire
Also Read: ATP Madrid Open 2022: Novak Djokovic vs Carlos Alcaraz Prediction, Head to Head, Preview, and Live Stream details