Rafael Nadal was up against Carlos Alcaraz, a young Spaniard. The 35-year-old Nadal and the 19-year-old Alcaraz faced off on Friday in a generational duel that Spanish fans were eagerly anticipating. Nadal has won both of his matches against Alcaraz, but the teenager was in stronger form heading into Friday's match at the "Caja Mágica" centre court.
However, as expected by the spectators, the match was full of dramas that even involved a 'heat stroke', a woman fainting precisely and Alcaraz getting hurt.
Also Read: "I always say that Rafael Nadal has 1,000 lives – he's dying and he survives in every tough match"- Carlos Alcaraz
A woman collapsed in between Rafael Nadal and Carlos Alcaraz's match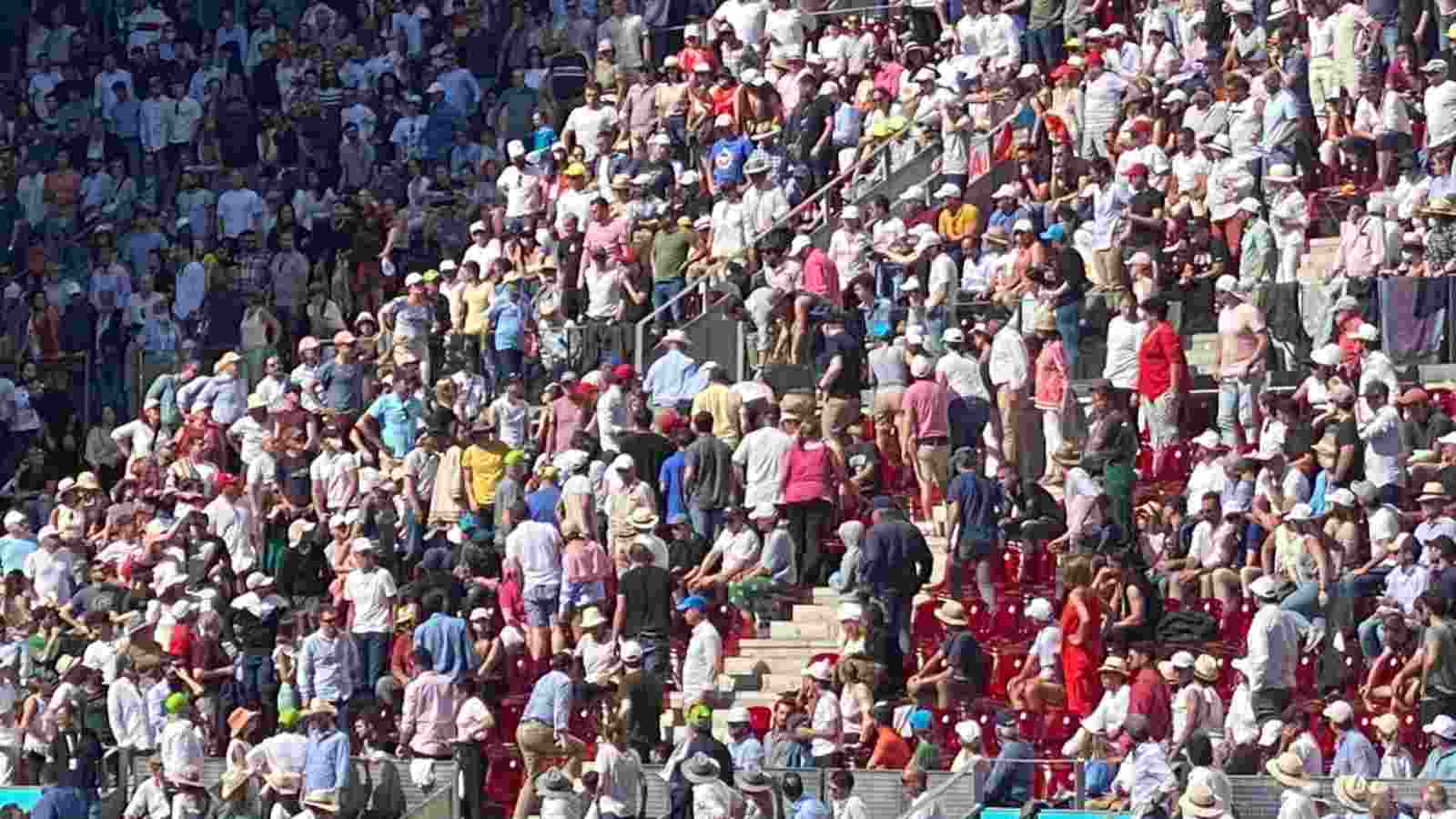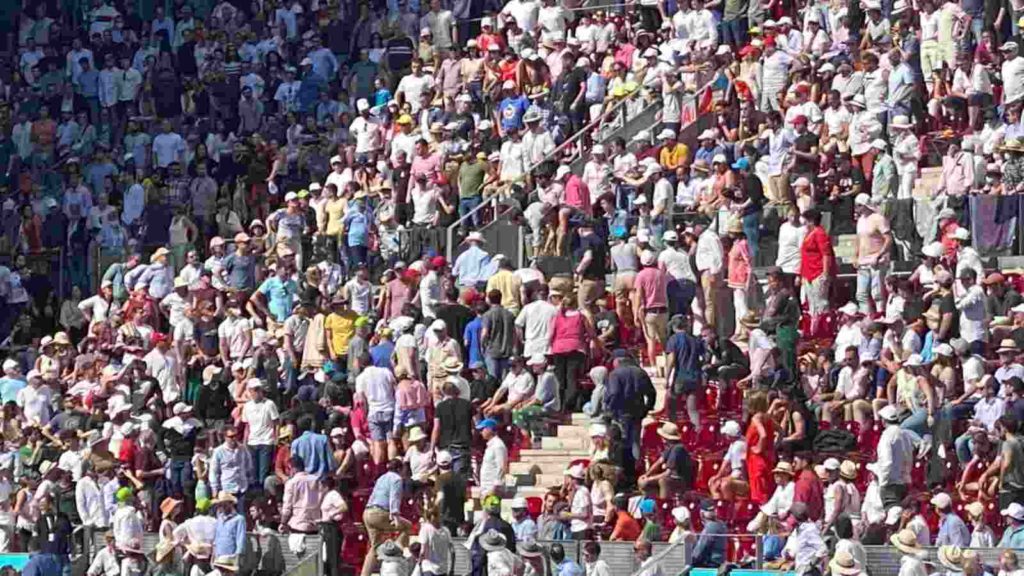 Surprisingly, Carlos Alcaraz snatched the first set away from Rafael Nadal with a score of 6-2. He was on fire and Nadal wasn't able to return his services. Alcaraz's backhand seemed to put Nadal in big trouble. When the score was 40-0 in the 8th game, Carlos Alcaraz showered the stadium with an ace and conquered the set. "Yes, let's go!" exclaimed the Murcian tennis player. In the first set, his dominance was overwhelming.
The 21-time grand slam champion was in command in the second set. A physio joined the track when the score was 2-1 to examine Alcaraz's ankle. After tripping, the tennis player from Murcia requested some time to recover. The doctors appeared to be bandaging the youngster's foot, as he had injured his legs. On the court, even his wrist seemed to be bothering him. To add to the suspense, a 'heat stroke' occurred in the stands. A spectator, precisely a woman collapsed in the middle of the game. Due to this, the match came to a halt once more. The tennis players were invited to take a seat by the chair umpire and the most anticipated match of the Madrid Open was approximately paused for 10 minutes straight.
Also Read: "I limp on many days," Rafael Nadal shares his story of braving the pain as reaches the quarterfinals at the Madrid Open
Also Read: 'Incredible' Rafael Nadal draws inspiration from Real Madrid to stage a spirited comeback against David Goffin at the Madrid Open