The Argentinian professional tennis player Tomas Etcheverry was biologically born to Argentinian parents. He was born on 8 July 1999 in La Plata, Argentina. He stands at 6ft 5 inches tall. Tomás Martín Etcheverry started playing tennis at the age of five. His parents gave him a 'Palo con pelota' (paddle ball with string) during a vaccination. Etcheverry has admitted to playing with it for hours and eventually asked his parents for tennis lessons.
Tomás Martín Etcheverry idioloses Novak Djokovic and Juan Martin del Potro. Tomás Martín Etcheverry is a hard worker and works everyday to make himself a better. Tomás Martín Etcheverry made his professional debut in 2017. His run in the 2023 French Open has been impressive and he has made it to the quarter-finals of the tournament. He loves the French Open tournament so much that he has named his dog Roland-Garros.
Tomás Etcheverry loves football and plays in an amateur league with friends in Argentina. The player is also known to love playing video games on the PlayStation.His favorite food is a Latin American type of schnitzel called Milanesa.
Also Read: Karen Khachanov calls his French Open quarter-final clash with Novak Djokovic a 'CHESS' match owing to the Serb's mental prowess
Tomás Etcheverry's father and mother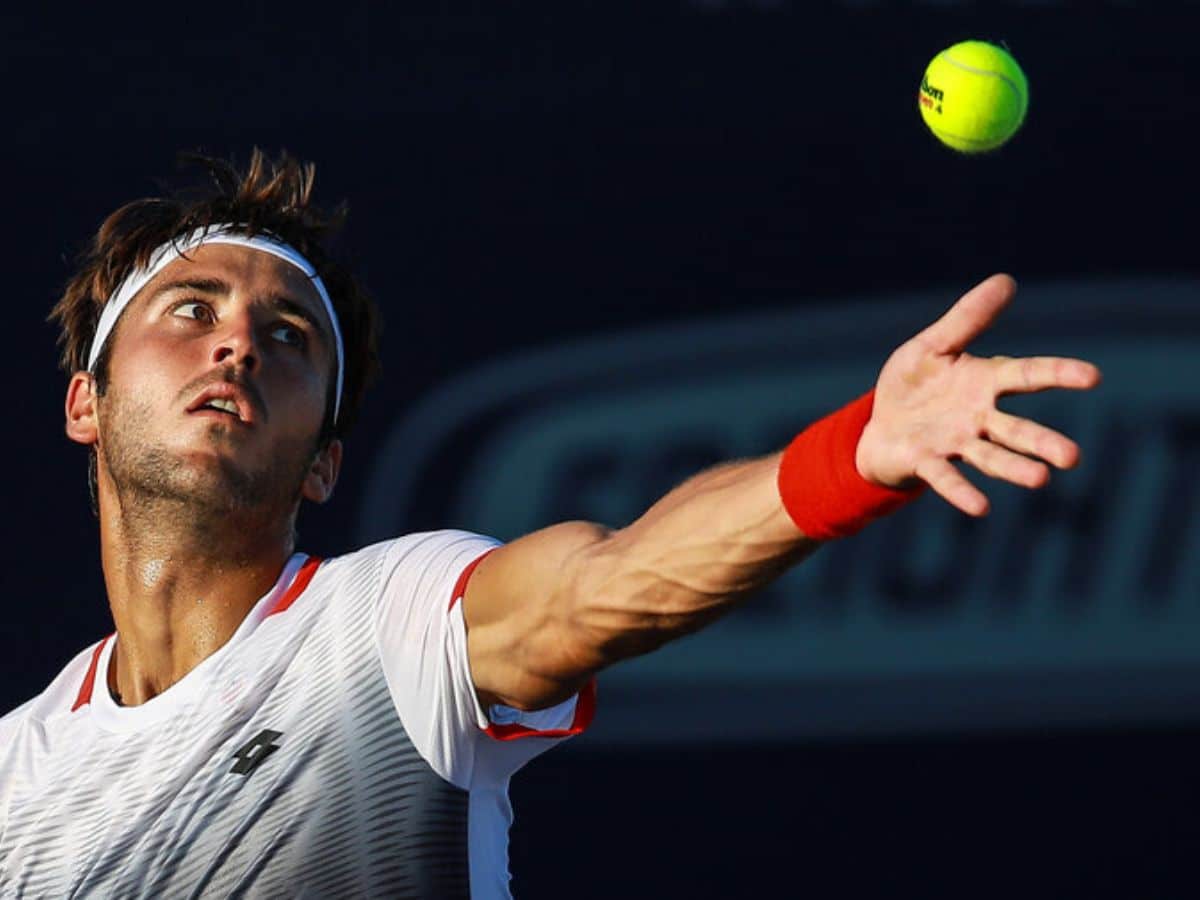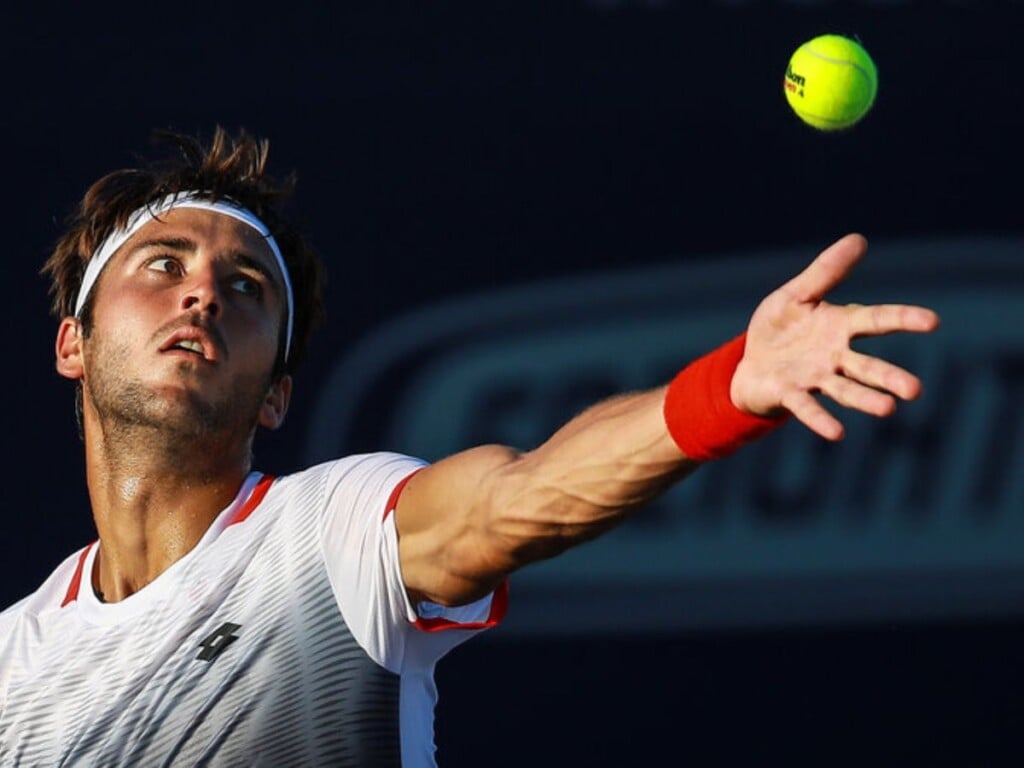 His father is Fernando and his mother is Maria Lia. They are both lawyers and work in family court. Tomás Etcheverry's biological parents supported him in tennis from a very early age and registered him in various tournaments.
The very beginning of his tennis journey should be credited to his parents as they gave him the 'Palo con pelota' which piqued his interest in tennis. His parents currently reside in Argentina.
Tomás Etcheverry's siblings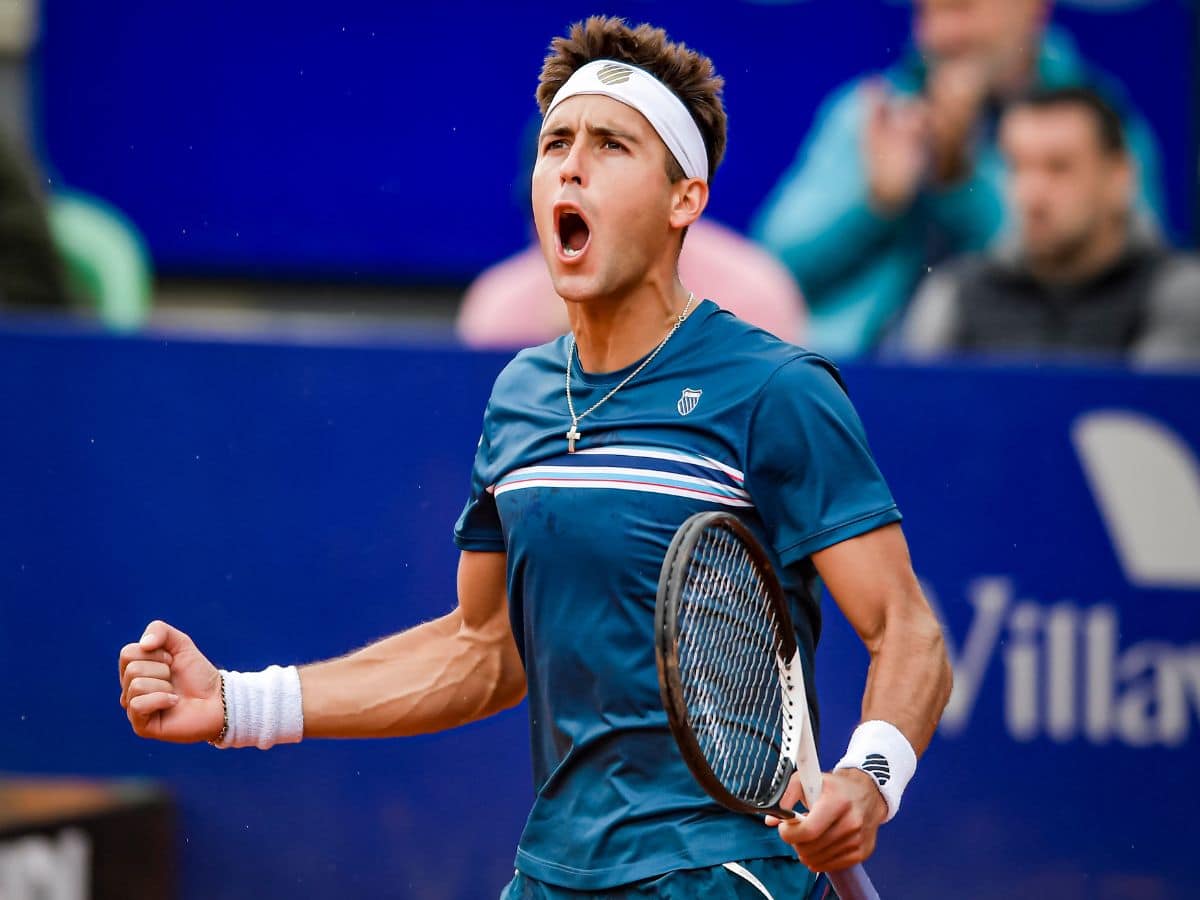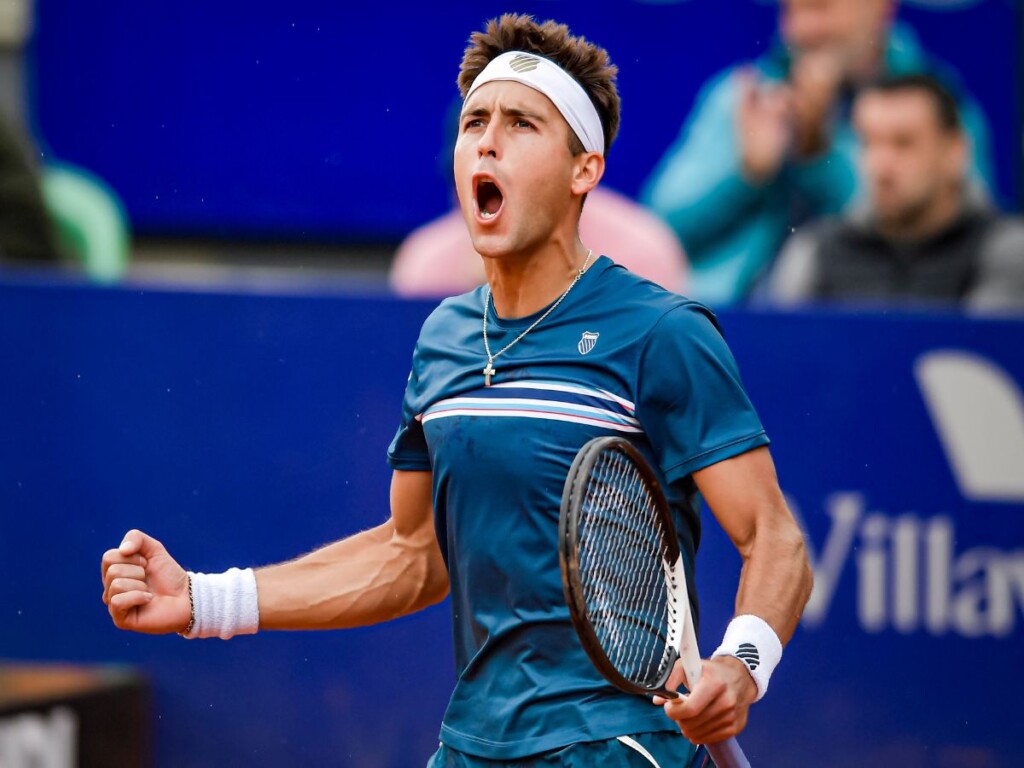 While it has been reported that Tomás Etcheverry, the Argentine tennis player, has two siblings and two step-siblings, detailed information about them remains unknown. The identities, names, and any further details regarding his siblings and step-siblings have not been publicly disclosed. As of now, the focus and spotlight primarily remain on Tomás as he continues to carve out his path in the world of professional tennis.
In case you missed it: