The tennis world, including the players themselves, are divided by the ongoing Wimbledon saga. First, Wimbledon decided to ban Russian and Belarussian athletes from the 2022 Championships citing humanitarian reasons. While some players lauded Wimbledon for taking a bold stand against Russian atrocities, others deemed the decision as unfair and argued that the players are punished for the crime they haven't committed.
As a response, the ATP and WTA decided to take a stand against Wimbledon in order to curb discrimination and decided not to award ranking points at Wimbledon 2022. This decision too had many mixed responses with some arguing that the decision is fair while others saying it is unjust to many.
Naturally, Ukrainian tennis players were happy with Wimbledon's ruling and unhappy with that of the ATP and WTA. 19-year-old Ukrainian Marta Kostyuk, who has been quite vocal about the Russian atrocities, condemned WTA's decision to strip ranking points and said that the governing body took the decision without consulting the players.
"I would say 80-85% of the players had nothing to do with the (WTA) decision," she told Reuters in Paris. "It's so ridiculous I couldn't believe it. None of the players' representatives contacted me. None of them asked about my opinion, or what I think. It's like Ukrainian players don't exist. I've been trying to be as vocal as possible but you feel hopeless most of the time about the situation. I'm still 19. What can I say? It's not easy."
Also Read: WATCH: 'Out of the world' Carlos Alcaraz shows incredible athleticism to hit a probable 'Shot of the tournament'
'I want my fellow players to support and understand the situation': Marta Kostyuk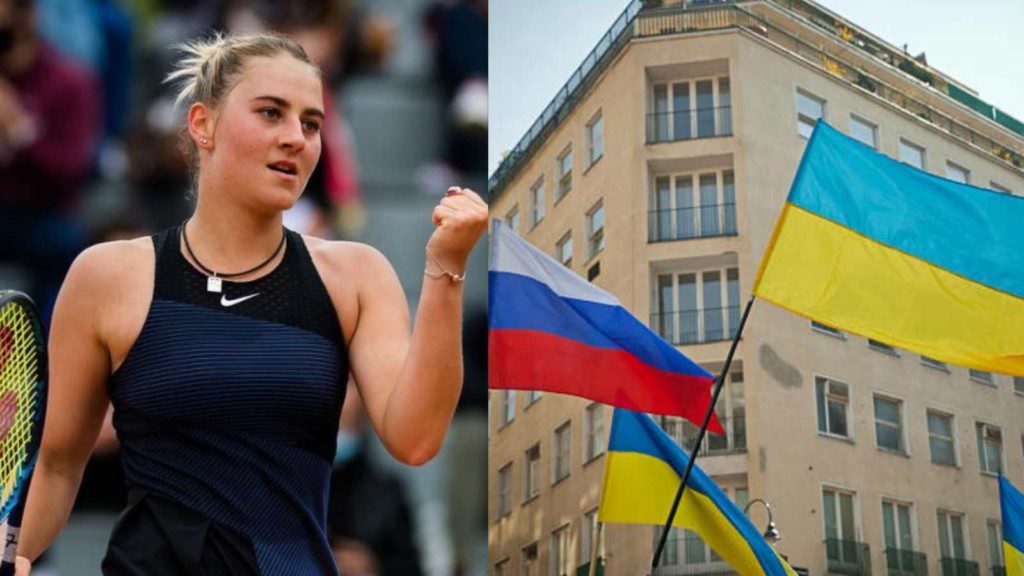 After her first-round defeat at the French Open, Kostyuk added that she wants her fellow players to support and understand the seriousness of the situation going on in Ukraine and also thanked World No.1 Iga Swiatek for her support for Ukraine. But she then took a cheeky dig at Rafael Nadal and Novak Djokovic, mentioning their solidarity with Wimbledon.
"I want my fellow players to support and understand the situation and be vocal on some things as well," Kostyk said. "But I mean, look at what Rafa said, look at what Novak said. How can you get the support from the tour when top three players say these things?" she said.
Also Read: "Why not ask Rafa, Roger or the council?"- Paul Macnamee thrashes comments against Novak Djokovic's Wimbledon stance
Also Read: "Fought until the last point"- Carlos Alcaraz survives a topsy-turvy affair against Albert Ramos-Vinolas at Roland-Garros