| | |
| --- | --- |
| Name | Nick Kyrgios |
| Age | 27 |
| Occupation | Tennis Player |
| Other sources of wealth | Advertisements, Brand Collabs |
| Net Worth | $15 Million |
| Residence | Canberra, Australia |
| Sponsors | Nike, IMG, Yonex, Beats, and Global Sporting Connections |
| Charity | NK Foundation |
| Last Updated | December 2022 |
Nick Kyrgios is an Australian professional tennis player who has a career-high ranking of World No.13. He has 7 ATP singles titles to his name and has been playing professionally since 2012. He is currently 27 years old. He gained attention to his name when he defeated then world no.1 Rafael Nadal in Wimbledon 2014 to reach the quarterfinals.
Kyrgios plays a very aggressive and powerful game. His serves can reach speeds as high as 220 Kmph. Combined with his showmanship and short temper, the audience always enjoys watching the Australian play. He is described as the "box office" due to the entertainment value of his matches.
Kyrgios has often had his name surrounded by controversies because of his aggressive demeanor. He has also openly stated that he "does not love tennis" and is not as dedicated as the top players. He has also been accused of tanking and in 2017, he admitted to having tanked at least 8 professional tournaments because "he'd rather be doing something else".
Nick Kyrgios Net Worth 2022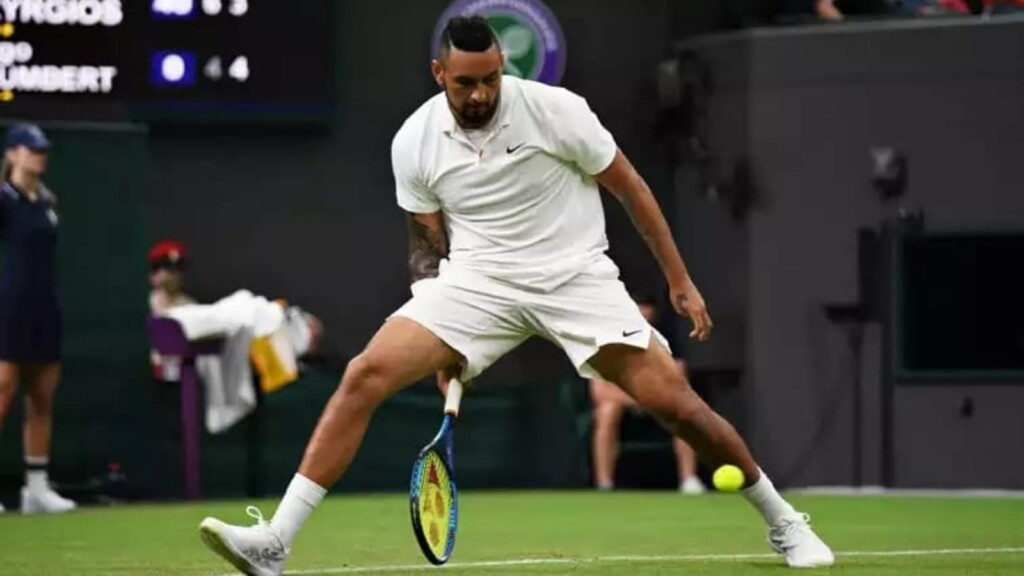 Despite his apparent lack of interest in tennis, Krgios is a very successful player. His career prize earnings amount to a huge sum of more than $12 million. His estimated net worth is around 15 Million US Dollars, including money from collaborations and endorsements, and brand sponsorship.
Nick Kyrgios Brand Collabs and Endorsements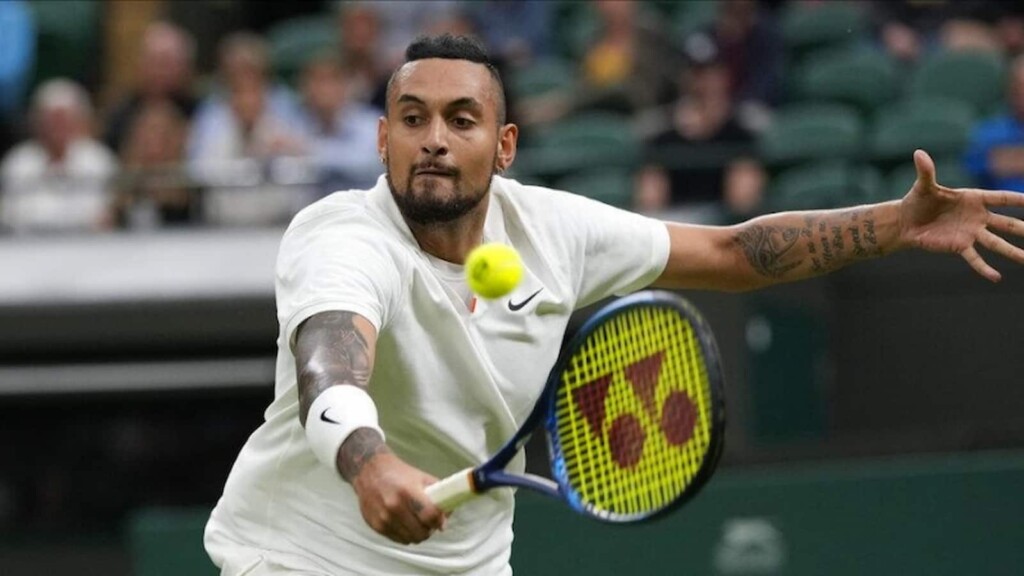 Nick Kyrgios is a famous name because of his entertaining matches. He has collaborated with many brands over the course of his professional career but some have also ended their deals with him due to controversies such as Bonds and Malaysian Airlines. His current endorsements include Nike, IMG, Yonex, Beats, and Global Sporting Connections.
Does Nick Kyrgios have any charities?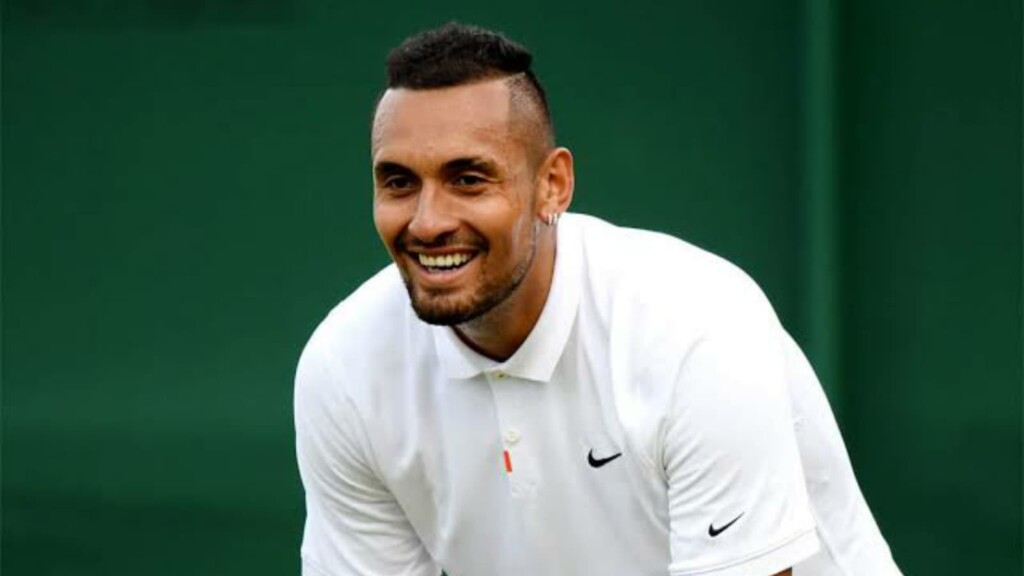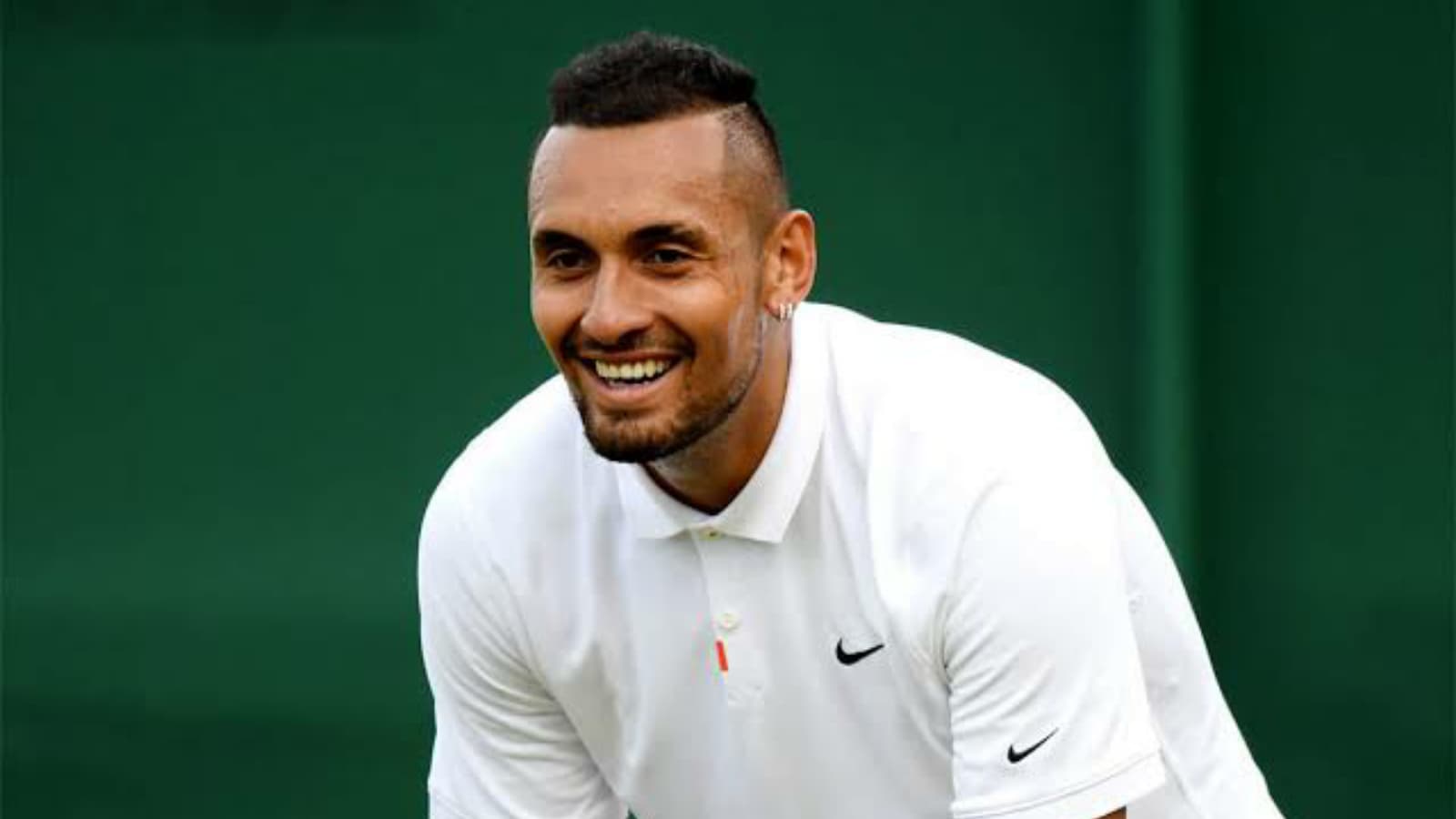 Nick Kyrgios started the NK Foundation in order to enable underprivileged children to play the sport they dream to play without being held back by financial hardships. "For the first time, I feel like there is a reason for me to be doing what I'm doing," said Nick about his charitable endeavors.
Nick Kyrgios Career Titles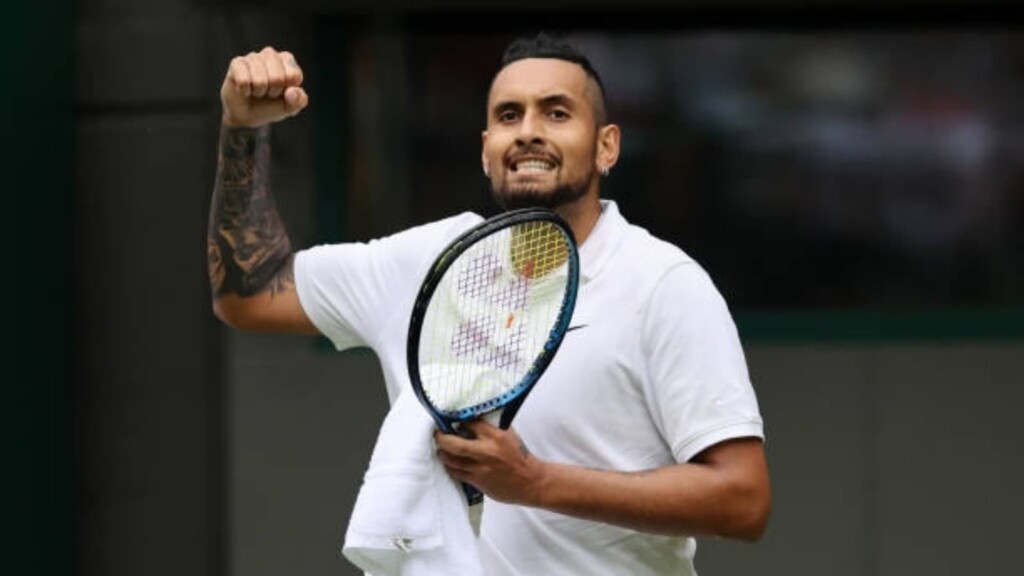 Nick Kyrgios has 7 ATP singles titles to his name and 1 Doubles title as well. The table shows what titles he has won.
| | | |
| --- | --- | --- |
| Title | Champion | Finalist |
| Grand Slam tournaments | 1 (Doubles) | 1 |
| Year-end championships | 0 | 0 |
| ATP Masters 1000 | 0 | 1 |
| Olympic Games | 0 | 0 |
| ATP Tour 500 | 4 | 1 |
| ATP Tour 250 | 3 | 1 |
| Total | 6 | 3 |
Nick Kyrgios Girlfriend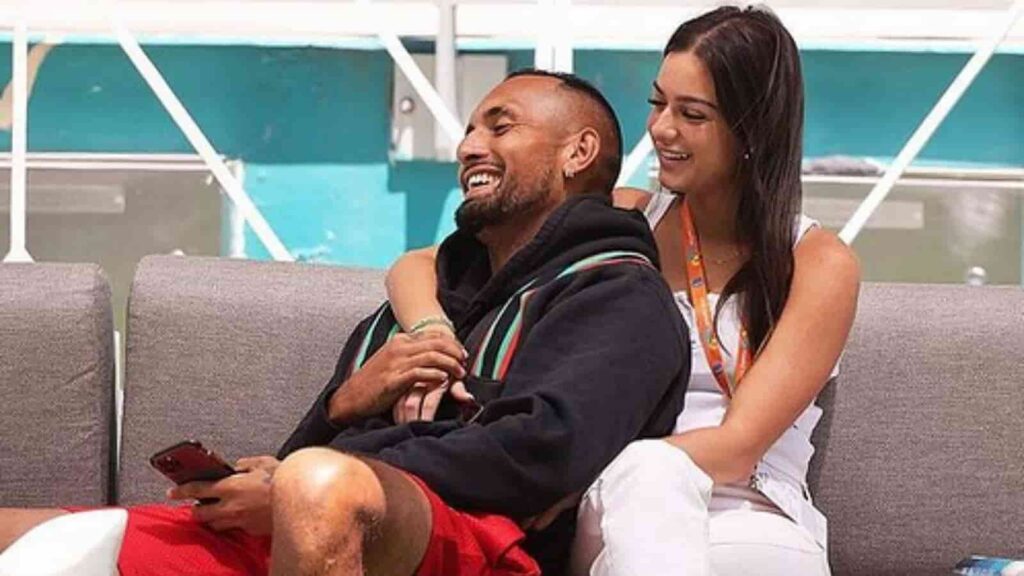 Nick Kyrgios is currently in a relationship with Costeen Hatzi, an Australian blogger and social media influencer. Post his high-drama breakup with Chiara Passari where he was accused of assault by Passari. The relationship with Hatzi has however been a great one for Kyrgios. She is his constant companion, making appearances in his players' box on the Tour as well. Kyrgios had hinted at being engaged with Hatzi but neither of them later confirmed the news.
Nick Kyrgios Parents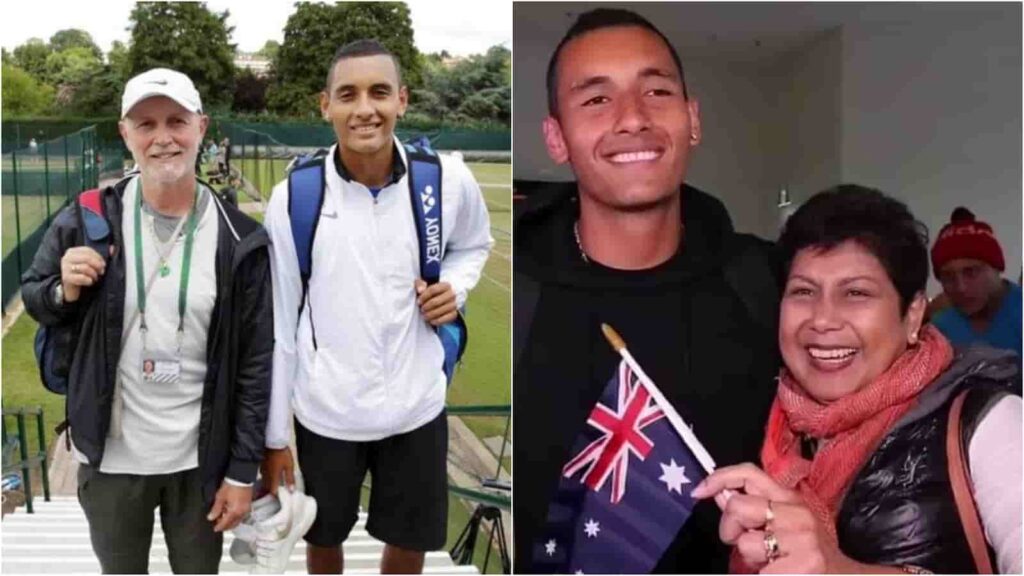 Nick Kyrgios was born on 27 April 1995 in Canberra, Australia to parents George Kyrgios (Father) who is Greek, and Norlaila (Mother) who is of Malay origin. His mother is from the Selangor Royal Family but renounced her princess status when she moved to Australia in her twenties. Kyrgios used to play Basketball before switching to full-time tennis.
Nick Kyrgios Coach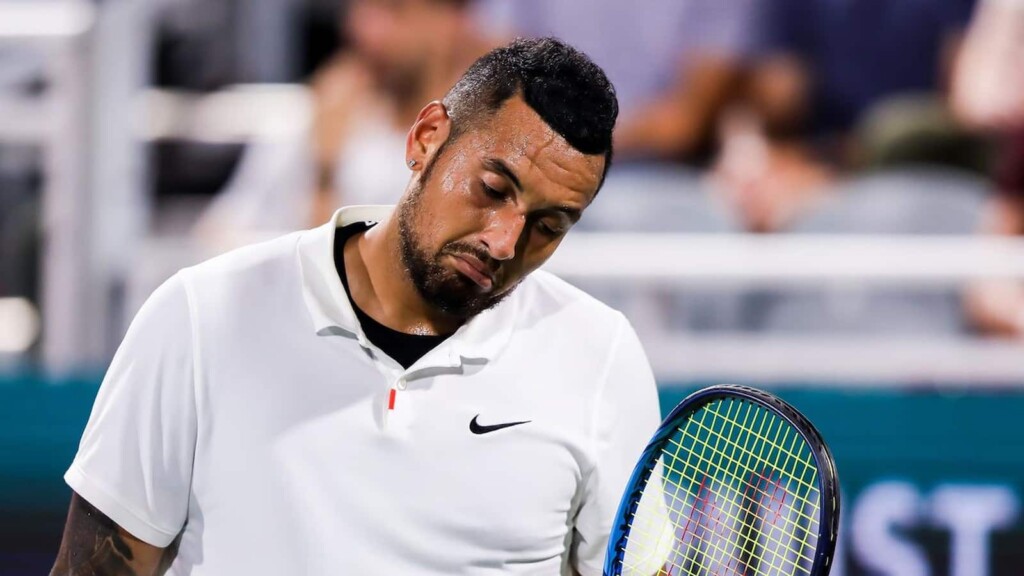 Nick Kyrgios, surprisingly, has never had a coach right from when he turned professional in 2012-13.
"I just don't think a coach is ready for me and I want to spare him that because it would otherwise be a nightmare. At the current stage of my career, it is already too advanced for a coach because my paths have already solidified. And I just don't like to listen to advice, to be completely honest," said Kyrgios about his choice.
Q. How much is Nick Kyrgios worth?
Nick Kyrgios's net worth is $15 Million.
Q. Where is Nick Kyrgios's house?
Nick Kyrgios's residence is in Canberra, Australia.
Q. Does Nick Kyrgios have charities?
Yes, he runs the NK Foundation.
Q. What is Nick Kyrgios's age?
Nick Kyrgios is 27 years old as of December 2022.
Q. Is Nick Kyrgios married?
No, he is not married but is in a relationship with Costeen Hatzi.
Also read: "Most imposing of the BIG 3" Diego Schwartzman picks the player who gives 'everything from the first point to the last point'.