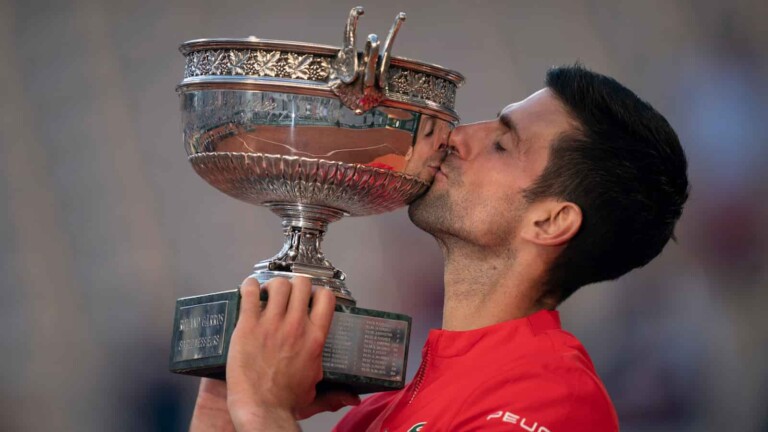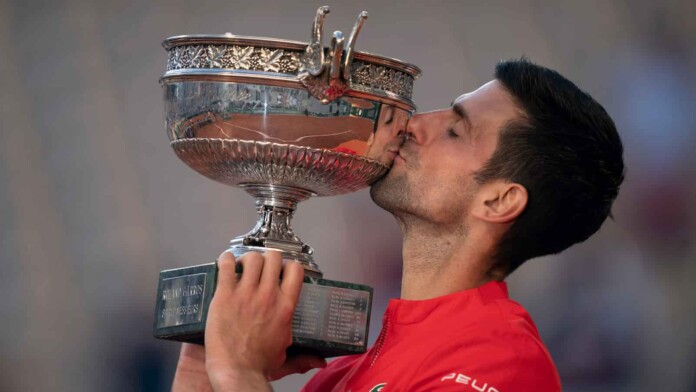 Uncertainty regarding Novak Djokovic's participation in the ATP Tour in Monte-Carlo appears to be reaching its conclusion. The Serbian champion seems to be in the clear to defend his title at the Roland-Garros as the French government has announced to uplift the mandate for vaccination for covid-19.
Until now, the mandate for vaccine pass has the Serb's aspirations in the woods as he is not vaccinated for the virus. The decision of suspension by the French government on Thursday will allow Djokovic to play in Monte-Carlo (April 9-17) and Roland Garros (May 22-June 5). And with Wimbledon set to welcome all the players, vaccinated or not, since the relaxation of covid norms in the UK, Djokovic now has the chance to make an addition to his record 20 Grand Slams.
In 2021, the Serb had an extremely powerful year winning three of his four major titles and reaching the finals of the fourth. However, in the year 2022, he was in for a catastrophe and a lot of chaos surrounding it. He was denied entry to his first major tournament of the year, the Australian Open, where he was the top-seed and also the defending champion and was deported from Australia. The Australian authorities canceled his visa on the grounds of "health and good order", branding him as an anti-vaxxer after a protracted legal struggle.
Following the incident, there was a lot of backlash, with people calling him "Novax Djokovic" all around the world, and there was a lot of criticism on the internet. Djokovic made a few statements and opened up on social media during the Australian disaster, attempting to present his side of the story, but he kept mum on the "anti-vaxxer" claims. Despite the criticism surrounding the incident, Djokovic has maintained that he will not be vaccinated, even if it means missing out on major events, claiming that he has always backed the right to choose what goes into one's body.
Djokovic to miss Indian Wells and Miami Masters
The Serbian maestro competed in the Dubai Tennis Championships last month but lost to Jiri Vesely in the quarter-finals in straight sets. 4-6, 6-7. He also lost his top rank after losing in this tournament.
Currently, Djokovic is restricted from playing in the United States, which retails rules against entry to non-vaccinated people, which means that he will miss both Masters 1000 event in Indian Wells and Miami. His participation in these events, currently, is highly unlikely.
Also Read: 'The American Dream' US Open to release a special documentary on Venus and Serena Williams' historic meeting in the 2001 US Open Finals