Novak Djokovic has finally boarded his flight for Tokyo as the World No.1 departs for the upcoming 2020 Tokyo Olympics where he will be a hot favourite for the Gold Medal. The Serbian has been in great form throughout the season and will look to repeat his success in Japan as he gets ready for his 4th consecutive Olympic Games.
The Serbian will be back in action at the Olympics for the first time since his 2021 Wimbledon triumph where he won his 20th Grand Slam title and his 3rd Grand Slam of the season, in what has been a season heavily dominated by the Nole who has now set eyes on the Gold Medal now, the only missing item from his trophy cabinet.
Djokovic took to his social media handles informing about having boarded the flight and captioned it as, "Honored to play for my people and my country at the Olympics! Wheels up, see you in Tokyo."
Novak Djokovic looking to become only the 3rd male player to achieve the Career Golden Slam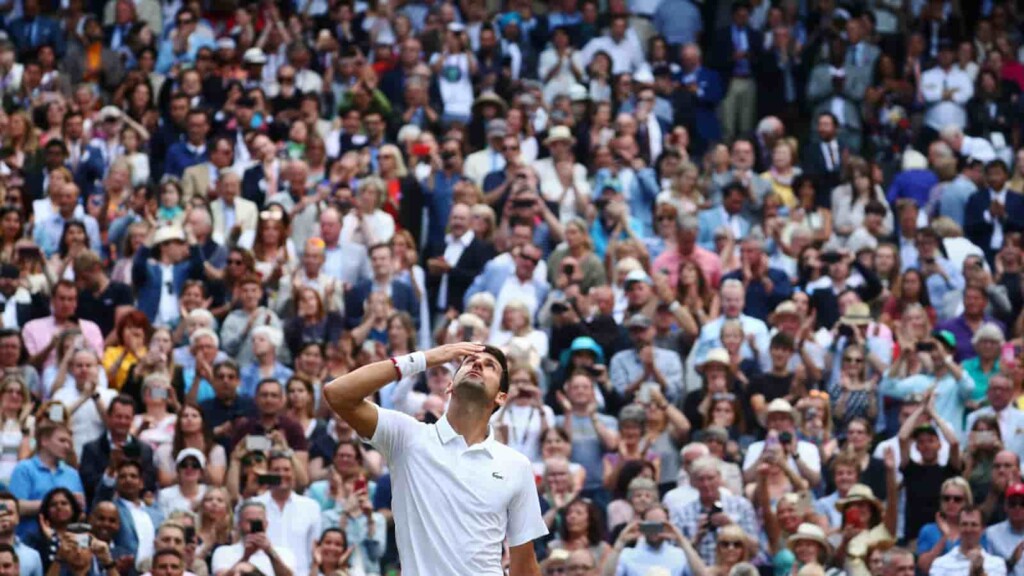 The 2020 Tokyo Olympics will be a historic tournament for Novak as he looks to follow the footsteps of American great Andre Agassi and his fellow Big-3 member Rafael Nadal in becoming the latest entrant into the Career Golden Slam club. The Career Golden Slam is achieved when a player wins all 4 Grand Slams and the Olympics Gold in the same category.
So far, only Agassi and Nadal have been able to do it in the Men's Singles discipline. Roger Federer does have the Olympic Gold but he won it in the Men's Doubles at the 2008 Beijing Olympics and came close at the 2012 London Olympics but had to settle for the Silver Medal losing to eventual winner and the current defending champion for the 2nd consecutive edition, Andy Murray.
Novak could go a step ahead of Agassi and Nadal and become the first-ever male player to have won all 4 Grand Slams and the Olympic Gold in the same calendar year if the Serbian is able to win the Olympic gold and later the 2021 US Open which is set to begin from the last week of August 2021.
With multiple records and a chance to script another glorious chapter in his life, Novak is all geared up to fight for the ultimate glory as an athlete.
Also Read: "I am not only a tennis player, I am a father and a husband" Novak Djokovic speaks about his late departure for Tokyo 2020