2021 has been a great year for Paula Badosa. From being a virtual unknown in the tennis circuit at the start of the season, she had become one of the topmost players in the world by the time the season ended.
She won the first WTA title of her career at the Indian Wells, while also reaching the quarter-finals at the Roland Garros, that being the first time she's reached that stage at a Grand Slam.
Following the successful run, she qualified for the year-end WTA Finals. She eventually entered the top 10 in the world rankings in November and finished her season there.
Paula Badosa awestruck by Halep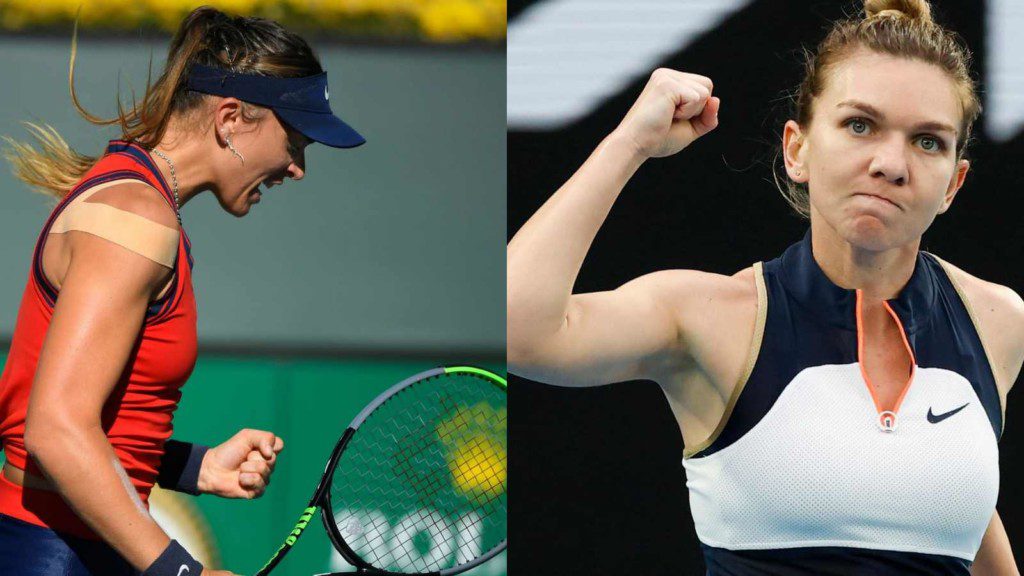 In an exclusive interview with Punto de Break, the world number 8 revealed that she was a huge admirer of former World No.1 Simona Halep. Badosa went on to add that she simply loved the playing style of the Romanian and would love to face off against her in the court sometime soon.
In the interview, the Spaniard went on to reveal that Halep possesses a unique style of play that simply doesn't fall under a particular category, being "beyond defensive and aggressive." Thus, Badosa admitted she would like to face her on-court to decode her style.
"I would love to play against Halep, I have admired her very much, I like her very complete style of play. I don't think we look alike playing very much but I am very attracted to the style she has, it goes far beyond being defensive or aggressive. She has both, so I would love to face her to see how she does it," she added.
The former World No.1 Romanian didn't have a great 2021, dropping out of the top 10 rankings and eventually ending the season as World No.20. Despite winning 3 WTA titles this year, Halep had a tough time with injuries, which caused her to miss the Wimbledon and hampered her performance at the US Open. As a result, she finished the year as World No.20, the first time since 2014 that she had finished the season outside the top 5.
READ NEXT: "Sascha at it again" Alexander Zverev voted Germany's Sportsman of the year