Paula Badosa has had an amazing season this year on the WTA Tour. Badosa started the season as the World No. 70 and is currently ranked as the World No. 10 after a sensational season. Badosa won her first title at the 2021 Belgrade Open on Clay courts and then won the 2021 Indian Wells defeating former World No. 1 and 2-time Indian Wells champion Victoria Azarenka.
The win at Indian Wells backed by some previous good runs helped Paula grab a spot at the 2021 WTA Finals as well and will play in the Year-End championships for the first time ever. Paula's qualification into the WTA Finals ensured that Spain will have 2 players in the draw with Garbine Muguruza also one of the 8 qualified players. This is will be the first instance in 21 years that two Spanish women will be at the Year-End Championships.
"My coach after Abu Dhabi, my first tournament, he said, 'You keep playing like this, for sure you're going to get the Top 30.' I was like, 'That's impossible to finish Top 30. Top 50? I [would] sign here," said Badosa about her conversation with her former coach Javier Marti who trained Badosa from September 2020 to August 2021. She is currently coached by Jorge Garcia.
Paula Badosa looking to become first Spaniard to win the WTA Finals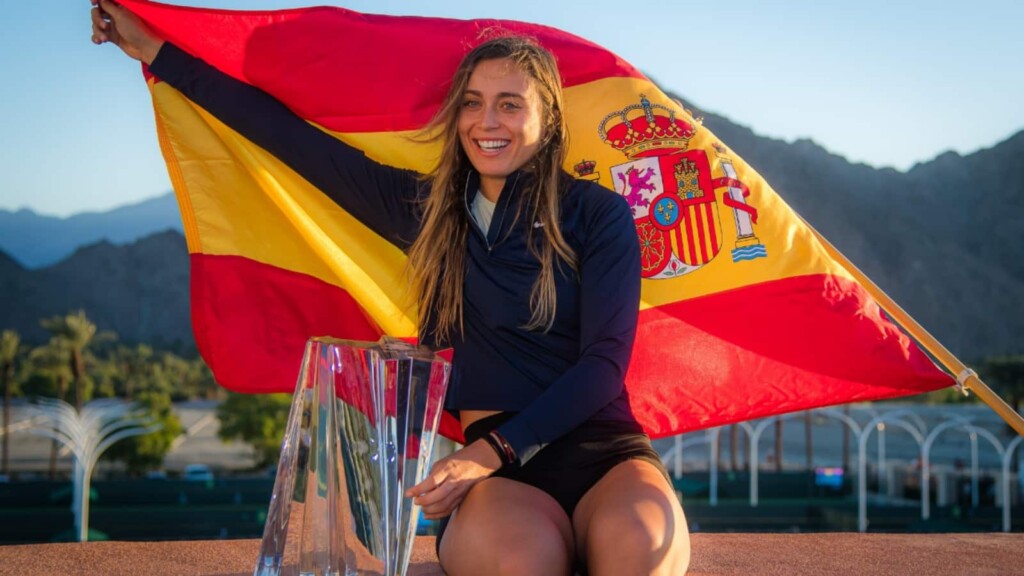 Along with Muguruza, Badosa will be looking to become the first Spanish woman to win the Year-End Championships. Arantxa Sanchez Vicario in 1993 was the last Spanish woman to reach the finals of the Year-End Championships and the nation continues its wait for the first champion at the tournament.
While Muguruza is set to begin against World No. 4 Karolina Pliskova in her first match, Badosa will take on World No. 2 Aryna Sabalenka in what will be their 2nd career meeting having last met in 2nd round of the 2021 Cincinnati Open where Badosa won in 3-sets to record her 4th career Top-10 win.
Also Read: "This is going to motivate young girls from Spain, Latin America" Garbine Muguruza hopes to inspire young girls at the 2021 WTA Finals