World No.5 Rafael Nadal went past close rivals Novak Djokovic and Roger Federer to become the first man to win 21 Grand Slam titles and is now in the lead for most majors won. Nadal achieved the historic feat at the 2022 Australian Open when he came from 2-sets down to win the next 3 against World No. 2 Daniil Medvedev and claim his 21st Grand Slam title and 2nd Australian Open title.
Given his struggles with fitness in the 2021 season, not many expected Nadal to claim the title in Melbourne Park. However, as Rafa has always proved, he battled the odds and shocked everyone by winning the second-longest Grand Slam final to pick up the title and take the lead for the first time in the race for most majors.
As the Clay season begins, Nadal will as usual be the favourite for the titles. The 'King of Clay' is already a record holder in the big clay tournaments and will be looking to extend his lead during this season. Having lost to Novak in the semi-finals of the 2022 French Open, Nadal's compatriot Alex Corretja spoke about the chances of Djokovic being able to repeat his last year's feat this time as well.
"I think Rafa will still be the most difficult man to beat on clay. After his success in Australia, I believe he is in good shape. He feels fresh and ready to start the clay-court season. I don't think he really cares if Novak Djokovic is there or not, because he knows he's the man to beat on clay," said Corretja on Eurosport.
Rafael Nadal and Novak Djokovic both return to action next week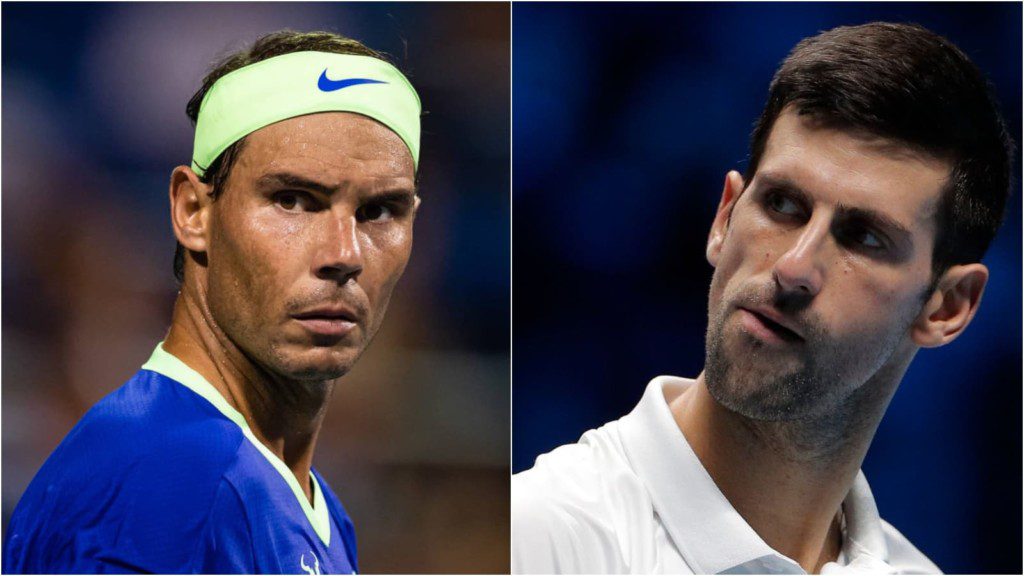 Djokovic has opted to play at the 2022 Dubai Tennis Championships where he is a 5-time champion and will be looking to win his 6th title and fight for his place as the top-ranked player which has come under threat from World No. 2 after the Serbian dropped points for missing the 2022 Australian Open. Djokovic will make his season debut in Dubai.
Nadal on the other hand will feature alongside Medvedev at the 2022 Acapulco Open where the Spaniard is a 3-time former champion. Nadal is 10-0 for the season having won titles from both of his tournament appearances and will be eyeing another title to his name in a few of his final hardcourt appearances before the Clay season.
Also Read: 'A costly beer' Complaint filed against Ash Barty for drinking beer live on TV after winning the 2022 Australian Open