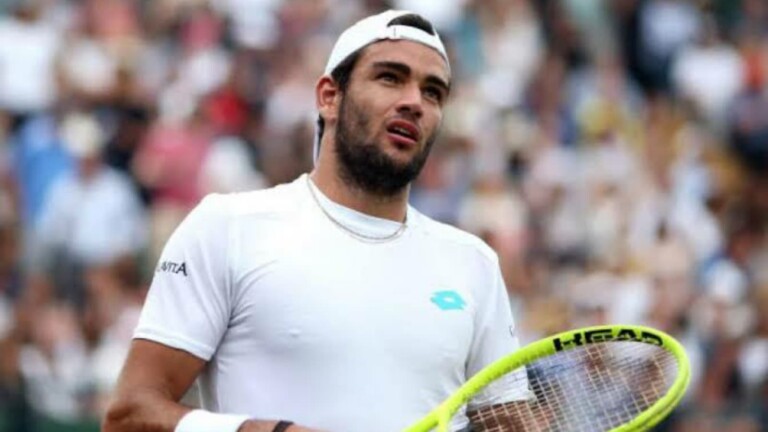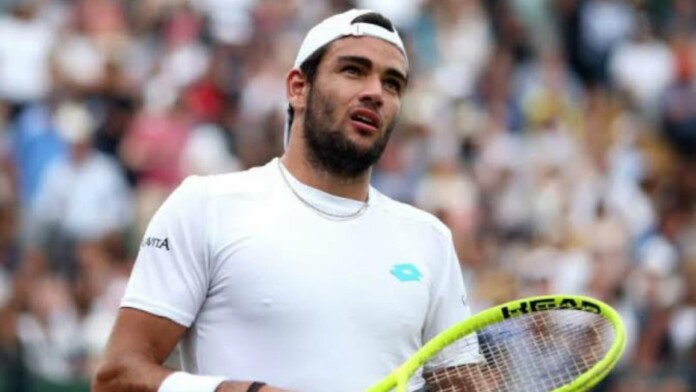 Matteo Berrettini is seeded 7 and will be playing at Australian Open 2022 after playing at the ATP Cup last week. It was not a good start to the season for the Italian as he lost to Australian, Alex De Minaur in straight sets. The score line of the match was 6-3, 7-6. After this match, he played against talented Frenchman, Ugo Humbert where the former winning the encounter with the score line of 6-4, 7-6. Berrettini lost to Daniil Medvedev in the final match he played in the ATP Cup with the score line of 6-2, 6-7, 6-4.
Berrettini reached quarter finals level of the recently concluded grand slam of US Open 2021. He was defeated by the eventual runner up, Novak Djokovic in straight sets with the score line of 5-7 6-2, 6-2, 6-3.
The world number 7 was the runner up in the Wimbledon last year. He was beaten by the defending champion and current world number 1, Novak Djokovic with the score line of 6-7, 6-4, 6-4, 6-3. It will be interesting to see if Berrettini is able to push himself to the limits this time to lift the title as expectations from him are a bit high as compared to the last time.
Tough Road Ahead For Berrettini
Matteo Berrettini is seeded 7 in the Australian and has a tricky road ahead of himself. He will play the American, Brandon Nakashima in the first round. In the second round, the Italian is most likely to clash with world number 79, Jiri Vesely.
In the 3rd round, Matteo is most likely to set up a clash with the Spanish young gun, Carlos Alcaraz The Italian is then likely to clash with the Brit, Cameron Norrie in the fourth round.
If Berrettini manages to cross the hurdles, then he is most likely to play against talented Frenchman, Gael Monfils or Christain Garin in the quarter finals of the tournament. The potential semi final fixture for Berrettini would be against world number 3, Alexander Zverev or 20 time grand slam champion, Rafael Nadal . If everything goes on course for the 25 year old, he can meet either US Open 2021 champion, Daniil Medvedev or French Open 2021 runner up, Stefanos Tsitsipas in the final.
Berretini's path to Australian Open title:
1R: Brandon Nakashima
2R: Jiri Vesely
3R: Carlos Alcaraz
4R: Cameron Norrie
QF: Christain Garin/ Gael Monfils
SF: Alexander Zverev/ Rafael Nadal
F: Daniil Medvedev/Stefanos Tsitsipas
Also Read: REVEALED! Alexander Zverev's Path to Claim his First Australian Open Title