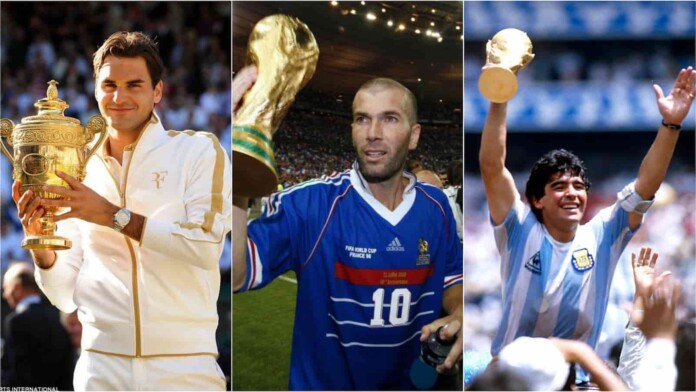 Roger Federer has been one of the all-time greats of tennis and his trophy cabinet is the testimony of it. Winner of 103 titles including 20 Grand Slams, the Swiss Maestro has dominated on all the surfaces.
The former World No. 1 is often called the 'Greatest of All Time' in tennis and has earned praises from retired as well as active players. One such player is former Swiss player, Marc Rosset.
Marc Rosset turned pro in 1988 and played for 17-years before calling it a day, winning 23 titles that included 8 Doubles titles.
1992 was the highlight season for the 21-year old Rosset, as he won the 1992 French Open Doubles with partner Jakob Hlasek, won the Singles Gold Medal in 1992 Barcelona Olympics and finished runner-up with the Swiss team at the 1992 Davis Cup.
Rosset saw the rise of Roger Federer who made his debut in 1998 on the ATP Tour and faced Roger 4 times while also pairing with him at the 2003 Davis Cup Doubles. Rosset who was by then nearing the end of his career, saw Federer as the successor of Swiss tennis.
Talking about Federer, Rosset said, "Federer has a good eye. Like a Zidane or Maradona in football, he sees everything sooner." Federer is often considered to have one of the largest arsenal in terms of shots and is known for his movement in the court, precision and shot making.
"With Roger, we are in Matrix." says Marc Rosset about Roger Federer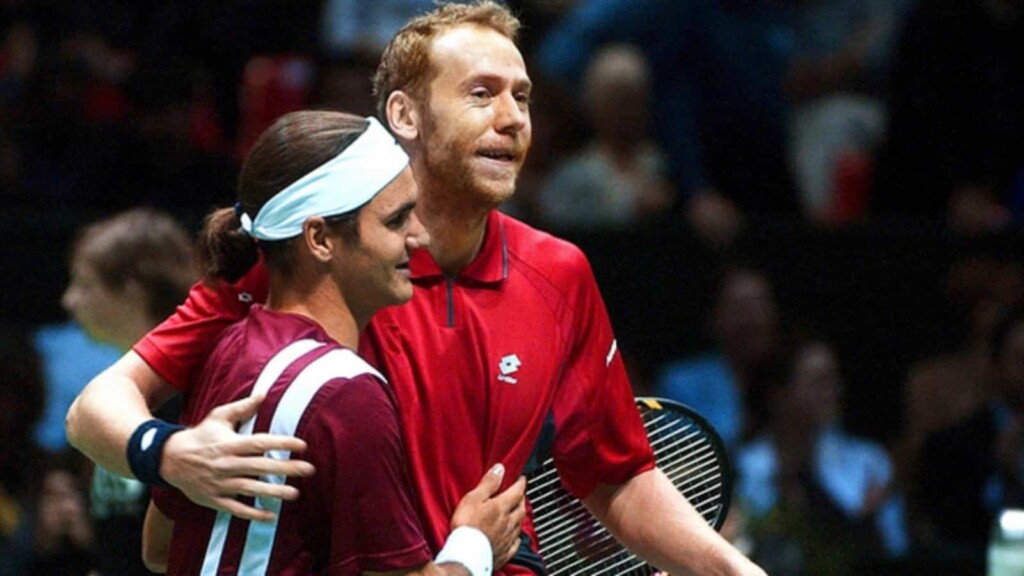 Legendary player Jimmy Connors described Federer as, "In an era of specialists, you're either a clay court specialist, a grass court specialist, or a hard court specialist… or you're Roger Federer."
Marc Rosset and Federer faced off against each other 4-times with both of them having 2 wins each. Rosset won the first two ties which also included the finals of the Marseille Open 2000 denying Federer his maiden title. Roger however won the next 2 ties to level their head-to-head.
Praising Federer further, Marc said," With Roger, we are in Matrix. The top players have a better eye-arm-brain coordination." Federer's success is often credited to his nature to adapt to different game situations and not breaking in the pressure which result in 90% of service games won in his 23-year long career.
While Rosset could not help Switzerland to Davis Cup victory, Federer handed Switzerland their only Davis Cup victory in 2014 which remains to date their only Davis Cup title.
Roger Federer is set to appear at the Geneva Open 2021 ahead of his preparation for the 2021 French Open.
Also Read: Roger Federer getting impatient to get back on the court