The Roger Federer Foundation's online auction that sold 300 personal items from Federer's career which included his winning racquets from his victories at the 2007 Wimbledon, 2009 French Open and his famous cardigan from his 2012 Wimbledon helped raise $4.7 million that will go for the foundation's projects in Africa and Switzerland.
The auction which was held online from 23rd June to July 14, saw buyers from 44 countries buying the personal items Roger had put up for sale. The 1st day itself saw a massive sale of $2.3 million with his Grand Slam racquets and his cardigan being one of the costliest sales.
"Every piece in these auctions represents a moment in my tennis career and enables me to share a part of my personal archive with my fans around the world. More importantly, the proceeds will support The Roger Federer Foundation to help us continue to deliver educational resources to children in Africa and Switzerland," Federer had said on the opening day of the auction.
Seeing the response, Federer released yet another statement thanking all the participants. "The prices achieved have been unbelievable. We started collecting items that accompanied me on the court because we thought that perhaps one day we could do something meaningful with them. I am overwhelmed by the generosity and enthusiasm of the support from around the world," said Federer.
Roger Federer Foundation working since 2003 to support kids in education and sports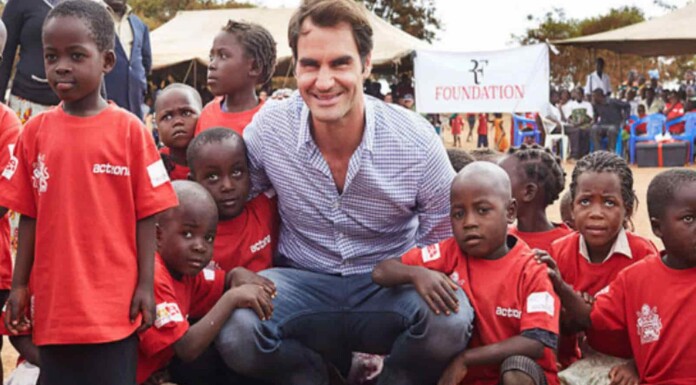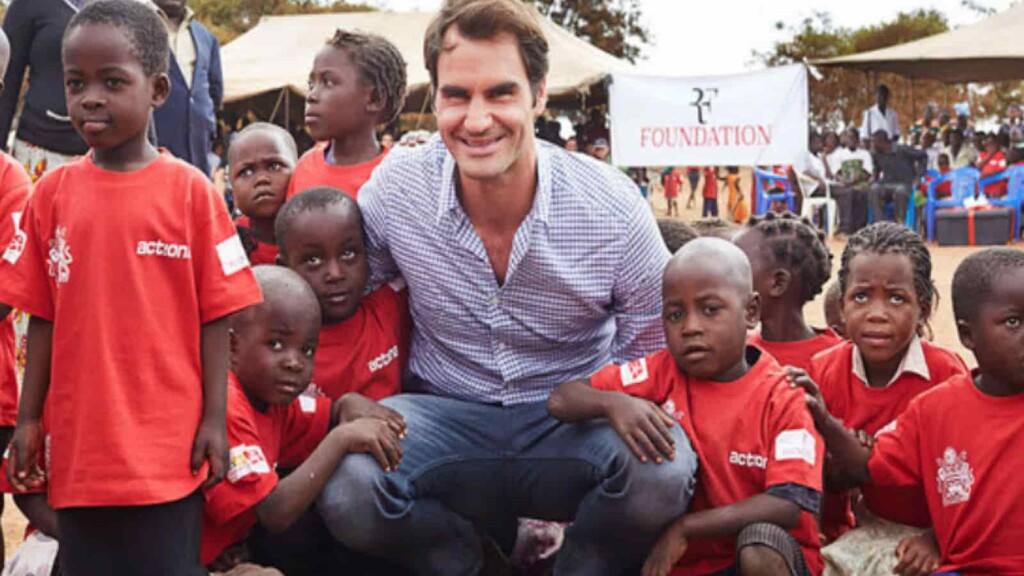 Federer founded the Roger Federer Foundation back in 2003 to mainly support and give access to proper education and sports training to kids in Africa and in Switzerland. Roger has had a soft-corner for Africa as his mother, Lynette Federer hails from South Africa. In 2005, he auctioned his winning racquet from his 2005 US Open triumph to aid victims of Hurricane Katrina.
He had also arranged an exhibition involving several top players from the ATP and WTA tour called Rally for Relief. The proceeds went to the victims of the tsunami caused by the 2004 Indian Ocean earthquake and he later visited Tamil Nadu, India in 2006 which was one of the most severely damaged regions of the catastrophe.
Roger continues his good work under his foundation and continues inspiring people on and off the court to give it back to society.
Also Read: "Roger Federer is unimaginable and irreplaceable, he is the GOAT" Richard Gasquet drops his verdict on the GOAT debate