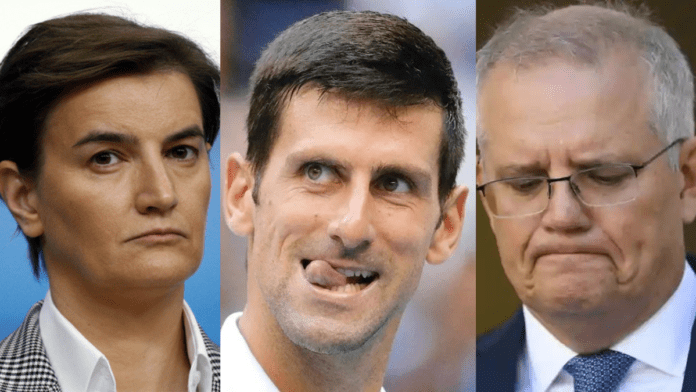 After Novak Djokovic's VISA cancellation by the Australian Government which led to him being deported back to Serbia. The Serbian government retaliated by revoking the licenses of some of the Australian mining giants.
There were some diplomatic talks happening between the leaders of the two countries while the decision on Djokovic's deportation was being made. At that point in time, the Serbian government had issued a warning about the consequences that might follow Djokovic's deportation.
However, the Australian Government went ahead and deported the world No.1 anyways. This was the first form of retaliation shown by the Serbian Government after Djokovic's deportation.
Serbian Government SHOWS support to Novak Djokovic
The Serbian Government had warned the Australian government about the consequences that might follow Novak Djokovic's deportation. However, the Australian government went ahead with the deportation anyways which led to strife between the two countries.
Djokovic is an extremely popular personality in Serbia. Some people even treat the 20-time grand slam champion as a GOD. In a country where people have such made respect for a person, the political leaders have no choice but to fight for their rights.
This is why the Serbian government decided to take a huge step by revoking the licenses of Australian mining giants Rio Tinto's lithium exploration. This move came right after Djokovic was deported from Australia, which led to questions arising around the basis on which the licenses were revoked.
The Serbian Prime Minister Ana Brnabic said that the project was revoked due to an agreement with the calls from environmental campaigners to stop the £1.8billion ($2.4billion) Jadar lithium project.
However, a more reasonable explanation by judging the timing of the decision might suggest that the decision was made as a form of retaliation to Djokovic's deportation from Australia.
Also Read: Watch: Novak Djokovic LOSE HIS COOL over a question about his VISA in a Hilarious video