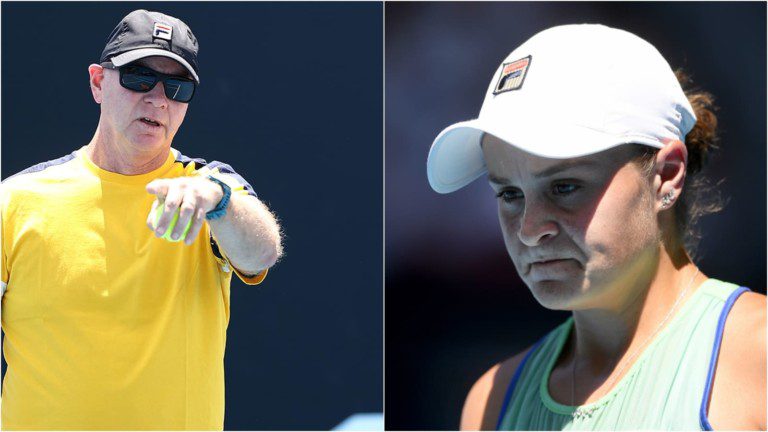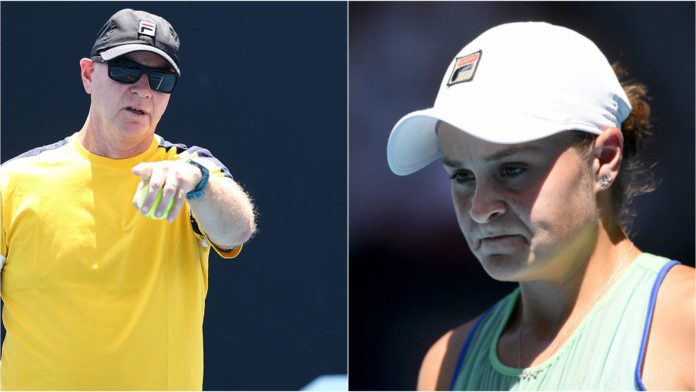 On Wednesday, Ashleigh Barty shocked the tennis world by announcing her retirement from the sport, just two months after winning the Australian Open. The Australian walked away in her prime after spending 119 weeks at the top of the WTA rankings.
The Aussie has been ranked No. 1 in the WTA for 119 weeks and won the Australian Open in late January. She also won major titles at Wimbledon and the French Open in 2021 and 2019, respectively. She won 15 singles titles in all.
Ashleigh Barty's coach makes bombshell revelations
Ash Barty's coach has made the stunning admission that he wasn't at all shocked by her sudden retirement from the sport after revealing that the Aussie wanted to walk away from tennis in 2019.
Craig Tyzzer joined Barty to answer questions on Thursday, as Australia's media searched for more answers on a bombshell announcement 24 hours earlier that left the world stunned.
Barty's long-time coach said while Wednesday's news may have come as a surprise to most, he could see the writing on the wall for quite some time.
Tyzzer revealed that after Barty realized her childhood dream of winning the Wimbledon title in 2021, he noticed a distinct change in her mindset in the lead-up to and during the Tokyo Olympic Games.
"Once we got to the Olympics it sort of hit home for me that there wasn't much left in her. The motivation wasn't there except when she played doubles with Storm (Sanders) and mixed with John Peers. The singles sort of went by the wayside. I sort of felt that she'd climbed where she needed to get to, and it was going to be a hard slog to keep her involved," revealed Tyzzer.
In another extraordinary revelation, Tyzzer went on to say that Barty initially brought up the idea of retiring after winning the 2019 French Open title.
"Ash probably remembers, even after her first grand slam (title), I had prepared this speech about how profound this was going to be and what it meant to her. The first thing she said to me was, 'Can I retire now?'," added Tyzzer.
READ NEXT: "Never been happier," Bianca Andreescu announces HUGE UPDATE as she hints at a potential comeback