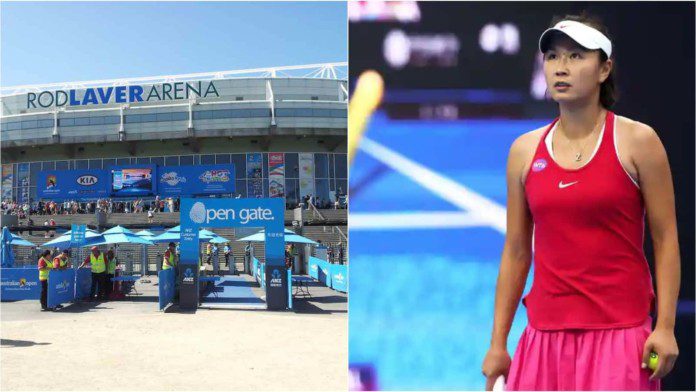 The 2022 Australian Open continues to get involved in controversies. As the tournament looked to move over the whole Novak Djokovic visa saga, another issue seems to have come upon Melbourne Park that adds another black mark to the already troubled tournament.
As per reports, two activists were stopped by security officials after they were seen carrying a banner to show support to Peng Shuai. Peng's safety remains a question for everyone except the Chinese government and the International Olympic Committee as the player has disappeared and reappeared quite a few times.
The activists who were stopped had a banner with a message of support for Shuai and also aimed to distribute over 1000 t-shirts that had 'Where is Peng Shuai' written on them and had raised $6,500 via a GoFundMe. While the activist tried to debate the order, the security officials remained adamant in making sure no such 'political' messages were displayed on campus.
"Under our ticket conditions of entry, we don't allow clothing, banners or signs that are commercial or political. Peng Shuai's safety is our primary concern. We continue to work with the WTA and global tennis community to seek more clarity on her situation and will do everything we can to ensure her wellbeing," said a Tennis Australia spokesperson on the issue.
"As part of the conditions of entry to the Open, nothing politically motivated can be displayed. Police engaged with the patrons in support of security, referencing the conditions of entry as they exited the venue," a police spokesperson told News Corp.
This is the second fan dismissal at 2022 Australian Open this week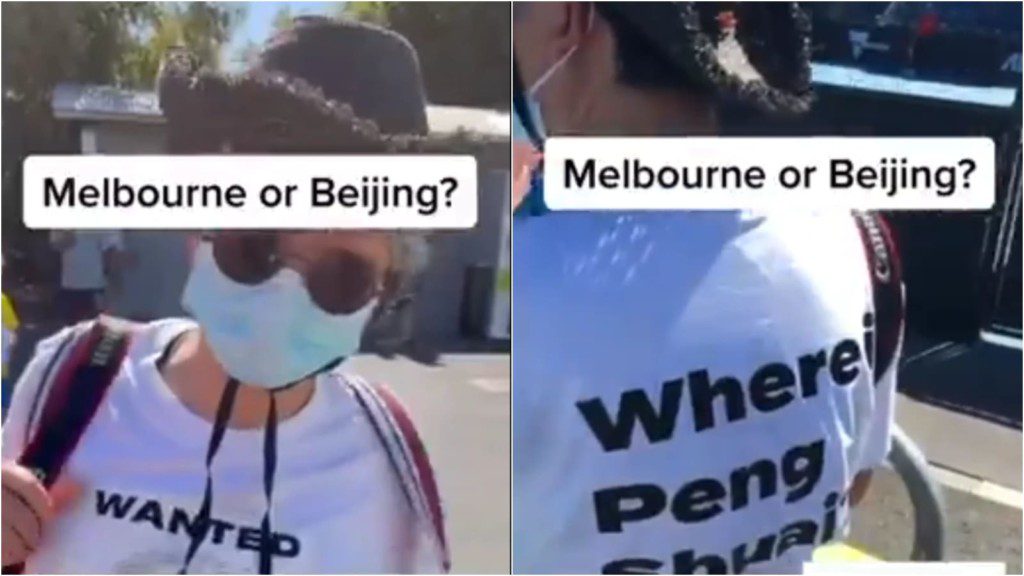 Tennis Australia has remained strict about security issues and is taking strict issues towards any breach of their rules that are mentioned on the back of the ticket. In a similar incident, a Novak Djokovic fan was also taken off from Rod Laver Arena during the first round match between Alexander Zverev and Daniel Altmaier.
The fan had made 'No-mask' comments and that led to punches being thrown in the stands among the spectators which led to the dismissal of the fan from the arena on the first day of the Slam itself.
Also Read: "After the match I was close to tearing up a bit!" Taylor Fritz on his third round victory at the Australian Open, says Roberto Bautista Agut has been a father-figure to him for his entire professional career