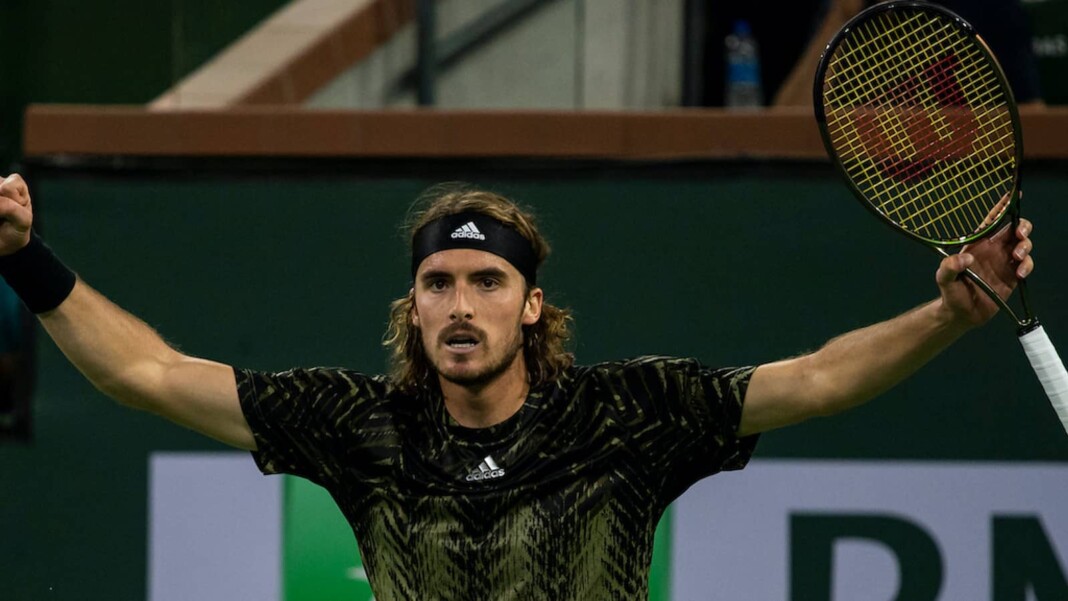 World No. 3 and the 2nd seed at the Indian Wells Masters 2021, Stefanos Tsitsipas is having quite a week in the desert where amidst the great heat and temperature, the Greek is not only battling quality opponents on slow courts, he is also sick having terrible bouts with cold but that has not stopped him from putting some of his finest performances.
Stefanos was up against Australia's Alex de Minaur in the Round of 16 and was 2 points away from getting knocked out but found a way to make a comeback and win the match. Tsitsipas won the match 6-7(3), 7-6(3), 6-2 in a crunch 2 hours and 43 minutes battle to qualify for the quarter-finals at the Indian Wells for the first time.
Stefanos looked to lose his record of 5-0 over Minaur with Minaur almost at a touching distance of the victory, but Stef turned the course of the match to win it in a thrilling fashion. It was a good statement win for Stefanos who is now finding himself in controversies every now and then and was coming into the match after his 3rd round clash with Fabio Fognini who accused Stef of cheating and illegal coaching.
Apostolos Tsitsipas, father and coach of Stefanos, was found cheering for his son from the players' box and the umpire agreed with the same that there was no coaching done since the box was far away from the court where Stef was playing.
Fognini did not agree with and in the latter part of the match when the Italian received a time-violation warning, Fognini called out the umpire for supporting Tsitsipas and saying he was "two against one" to the umpire.
Stefanos Tsitsipas is in the 6th Masters quarter-final of the season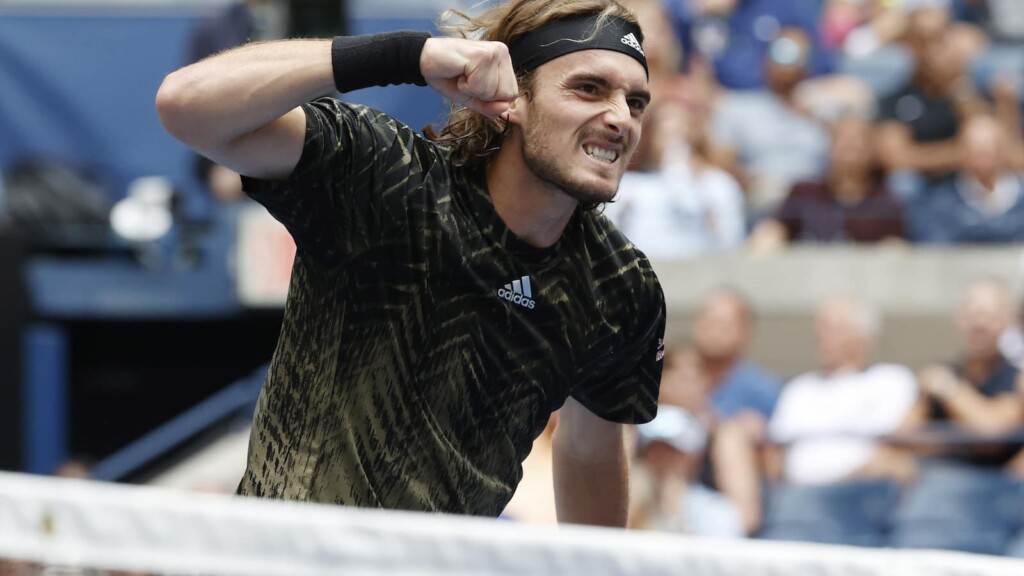 With his sensational win against Minaur, Stefanos has reached the last-8 of 6 ATP-1000 Masters tournaments from the 7 that have been played so far. Apart from the 2021 Madrid Masters where he was defeated in the 3rd round, Stef has reached the quarters in all the remaining Masters events across all surfaces showing his great consistency this season.
With 54 wins for the season already, he is currently the male player with the highest season wins and is also the top-seed left in the draw of the Indian Wells as 2021 US Open champion Daniil Medvedev was defeated in 3-sets by Grigor Dimitrov who clinches one of his biggest career wins in terms of ranking winning his 3rd win over Top-2 players in 25 outings.
Tsitsipas will now clash with Nikoloz Basilashvili in the quarter-finals in the battle for the semis.
Also Read: 'Mighty Medvedev Mauled': Grigor Dimitrov thrashes Daniil Medvedev in the fourth round at Indian Wells