Rafael Nadal's Australian Open victory was one of the most historic events in the history of tennis. A player who arrived at a tournament after recovering from a foot injury, who wasn't sure for how long his foot would remain intact ended up winning the first major of the year.
Nadal's win received admiration from all the parts of the world. Celebrities, Athletes, Politicians, etc. were all in awe of the accomplishment that the Spaniard made. His opponents also appreciated the brilliant tennis that Nadal displayed at the biggest stage.
The world No.4 Stefanos Tsitsipas who reached the Semi-Finals of the Australian Open also joined in applauding Nadal's extraordinary victory. He shared an incident that he had with Nadal while playing doubles with him at the Laver Cup.
Stefanos Tsitsipas reveals Rafael Nadal's words at Lavers Cup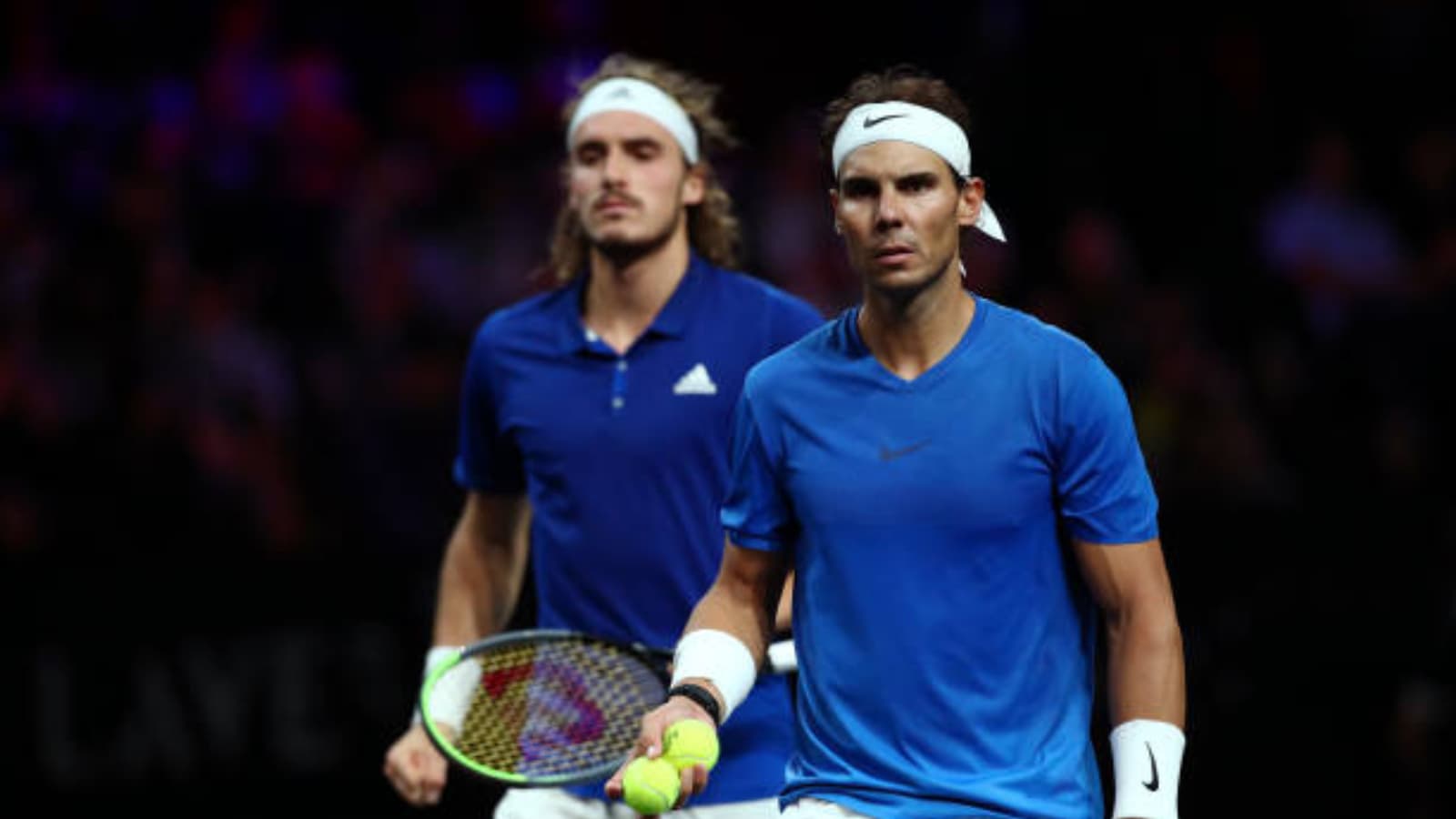 Stefanos Tsitsipas was the player who eliminated Rafael Nadal out of the Australian Open 2021. The two fought for five-set in thrilling quarter-finals which Tsitsipas ended up winning.
In this year's Australian Open Tsitsipas could've made it to the final to play Nadal once again, but he lost in the sem-finals against Daniil Medvedev and went out of the tournament.
The World No.4 however revealed one of his anecdotes he had with Nadal when he partnered with him at the Laver Cup 2019. Tsitsipas said, "Laver Cup 2019 when I happened to be in the same team with Rafael Nadal and I asked him something and he asked me 'what does make you happy?' and I thought, 'oh actuality, go for whatever makes you happy,'"
Tsitsipas who isn't known for having friendly relations with most of the players on the tour revealed that Nadal is one of the players who he admires because of how nice he is.
Also Read: "I don't even think about Clay now!" Rafael Nadal talks about future plans after the Australian Open victory