| | |
| --- | --- |
| Name | Steffi Graf |
| Age | 53 |
| Occupation | Tennis Player |
| Other sources of wealth | Advertisements |
| Net Worth | $145 Million |
| Residence | Las Vegas, Nevada, U.S.A |
| Sponsors | Adidas, Teekanne, Citibank, Danone, Barilla, and Apollinari. |
| Nationality | German |
| Marital Status | Married |
| Last Updated | February 2023 |
Stefanie Maria Graf (born June 14, 1969) is a German former professional tennis player. She is widely regarded as one of the greatest tennis players of all time and was ranked world No. 1 for a record 377 weeks. She also won a record 22 Grand Slam singles titles, an Olympic Gold in 1988, and a women's doubles title at Wimbledon. 1988 was an unforgettable year for Steffi, as she won the Grand Slam by winning all four majors that year. 
In addition to these, she is the only tennis player, male or female, to have won each major tournament at least four times. She is also the longest world No.1 in both male and female singles players since the commencement of ATP and WTA. Graf was inducted into the Tennis Hall of Fame in 2004. Along with Boris Becker, Graf played a vital role in popularizing tennis in Germany.
Steffi Graf Net Worth 2023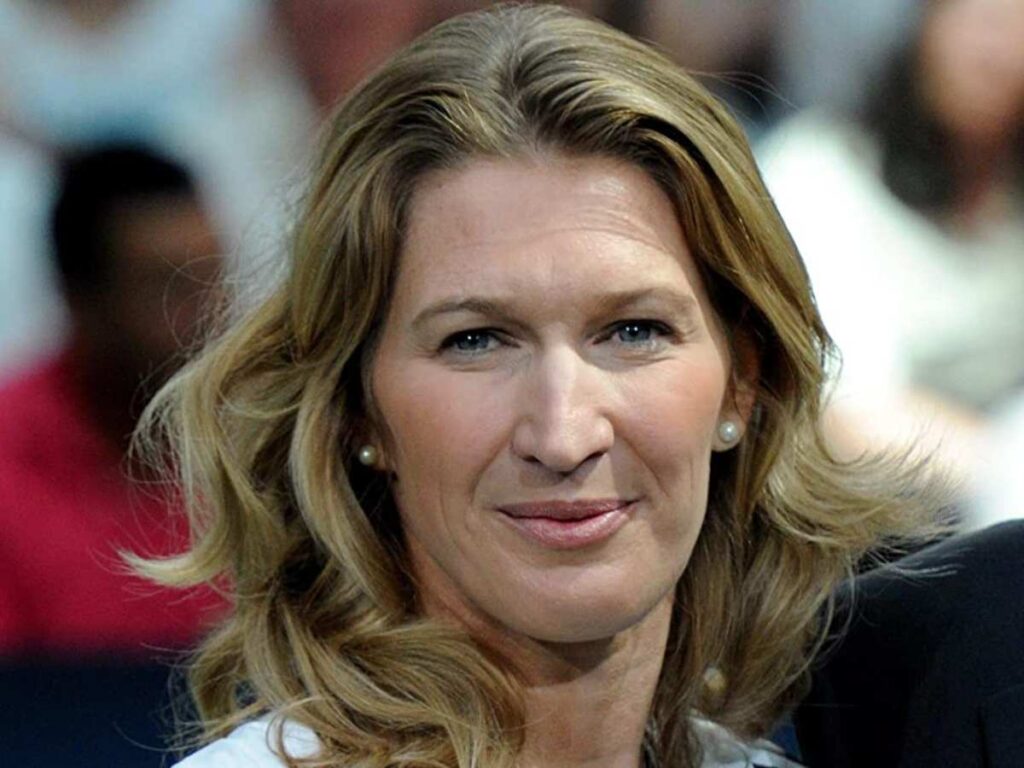 Steffi had one of the most successful careers on the court. She won 107 singles titles in her career, which got her a huge amount of money. During her career, Steffi earned $21 million in tournament prizes. That's the same as around $40 million in today's dollars. She earned tens of millions more from endorsements. She had started a few ventures with her husband after her tennis career, for which she receives a lump sum regularly.
Steffi Graf Endorsements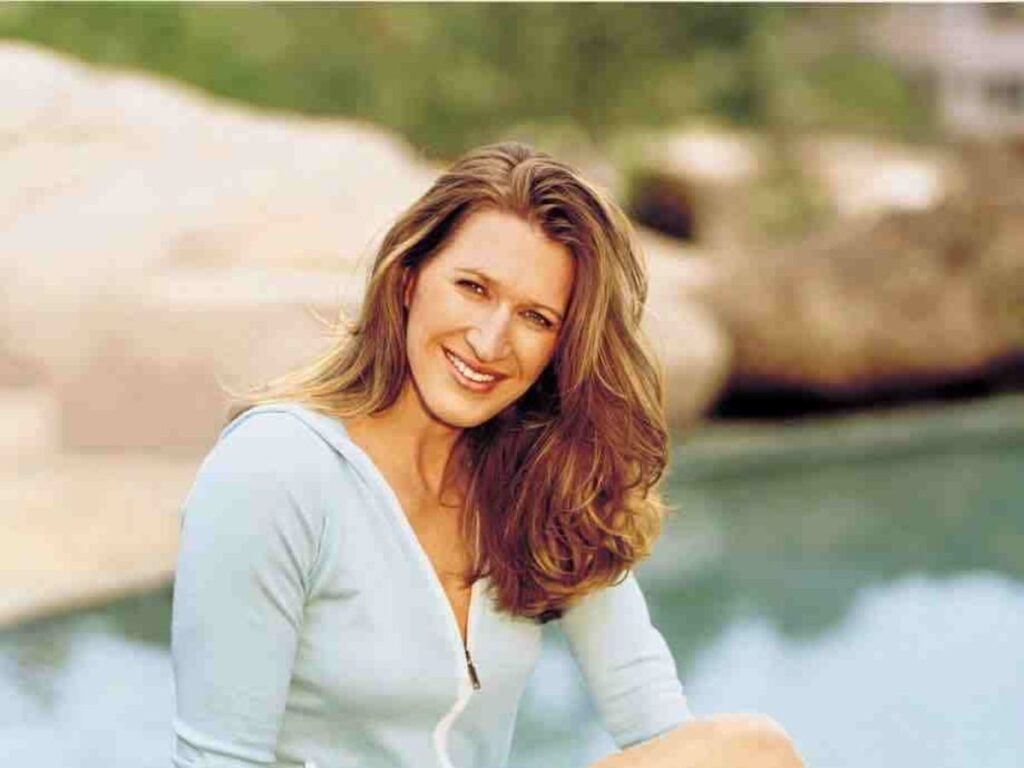 Steffi signed a 10-year endorsement deal with an automobile manufacturing company, Opel, in 1985. She also endorsed Rexona, an Australian deodorant and antiperspirant brand, from 1994 to 1998. During her career, Adidas sponsored her, and she wore the company's apparel and sneakers known as the St. Graf Pro line. She also has partnerships with Teekanne, Citibank, Danone, Barilla, and Apollinari. 
Related: 33 years ago, Steffi Graf made this unique record which remains unmatched till date
Steffi Graf Career Titles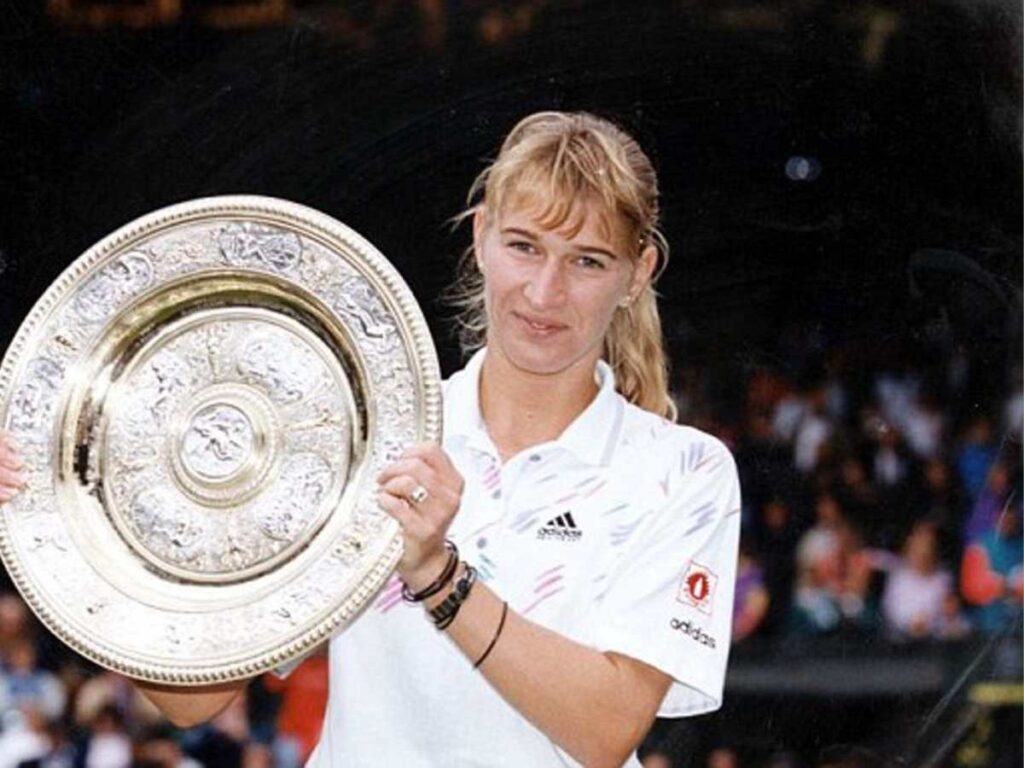 She won six French Open singles titles (second to Evert), seven Wimbledon singles titles, four Australian Open titles, and five US Open singles titles. She is the only singles player (male or female) to have achieved a Grand Slam across three surfaces (grass, clay, and hard courts). Graf reached 13 consecutive singles major finals from the 1987 French Open to the 1990 French Open, winning nine of them.
She won five consecutive singles majors (1988 to 1989 Australian Open) and seven of eight in two calendar years (1988 to 1989 US Open, except 1989 French Open). She reached a total of 31 singles major finals.
| | | |
| --- | --- | --- |
| EVENT(Singles and Doubles) | CHAMPION | FINALIST |
| Grand Slam | 23 | 12 |
| Olympic Games | 1 | 1 |
| WTA Finals | 5 | 1 |
| Tier 1 | 19 | 6 |
| Tier 2 | 29 | 8 |
| Tier 3 and 4 | 18 | 0 |
| Total | 118 | 38 |
Steffi Graf Parents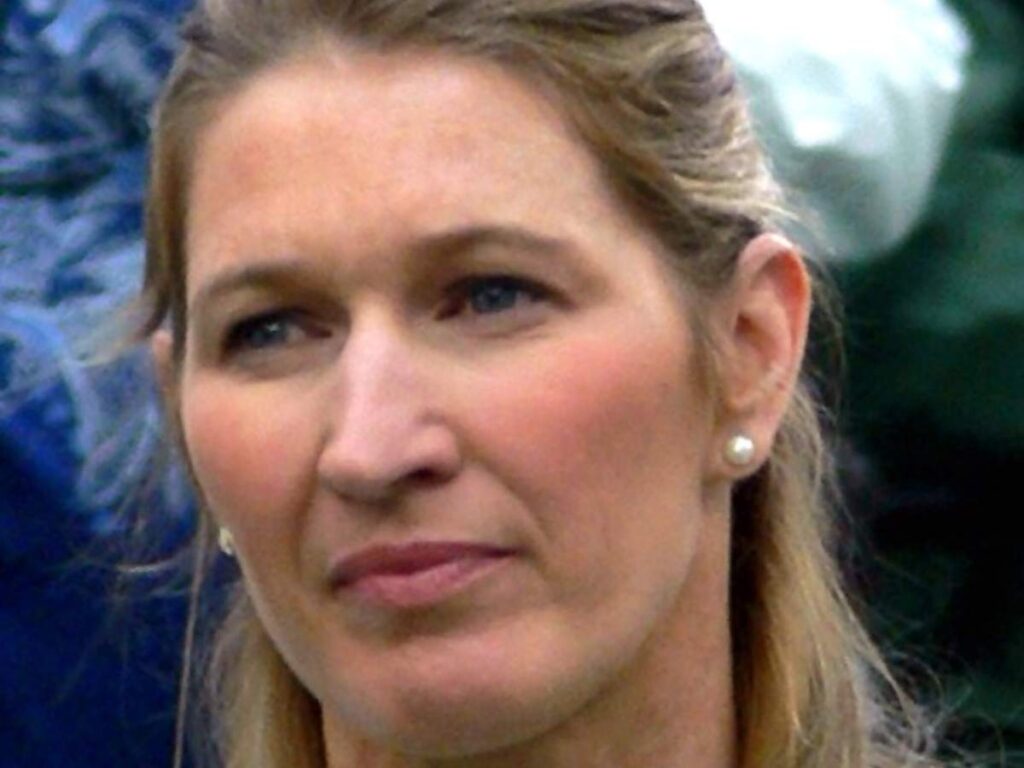 Steffi's father was Peter Graf who passed away at age 75 from cancer in Berlin, Germany. He was also her coach and manager for some time in 90s but later had a falling out when he was sentenced to three years in prison for tax evasion in 1997. Steffi's mother is Heidi Graf, who was an actor. She also has a brother Michael Graf who is currently working as a writer and a director.
Steffi Graf Coach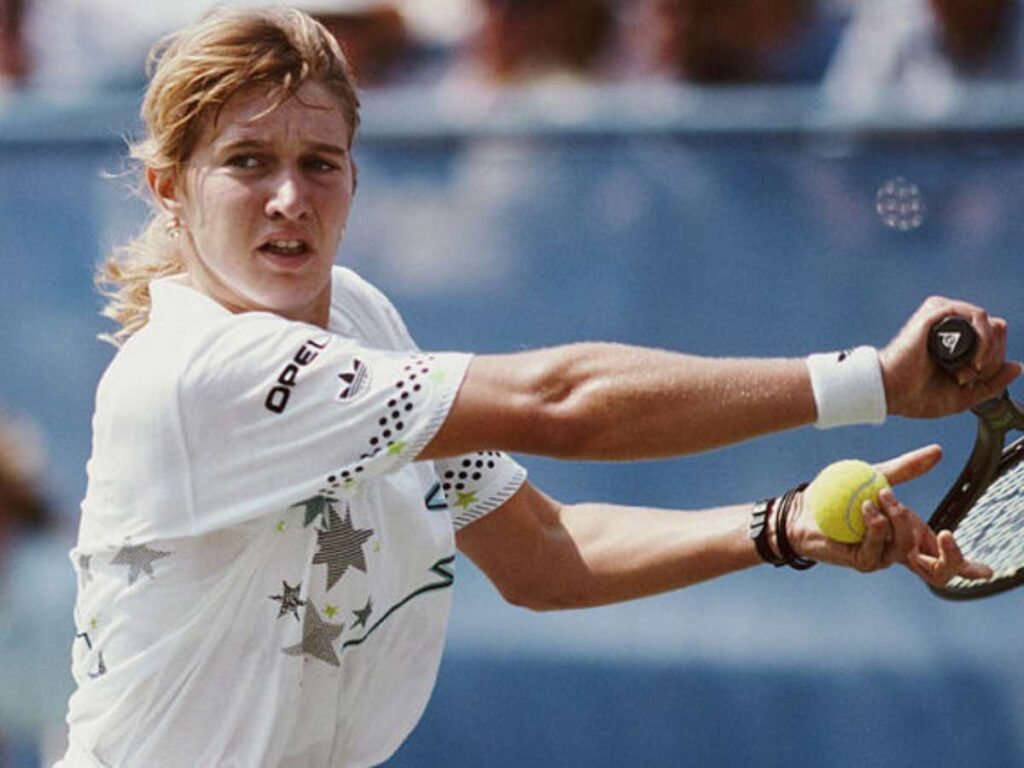 Steffi had three coaches in her professional career. One of them was her father, Peter, while the other two were Pavel Složil (1986–1991) and Heinz Günthardt (1992–1999). She had a wonderful career under all three of her coaches and also maintained good relations with them throughout.
Steffi Graf's Husband and Kids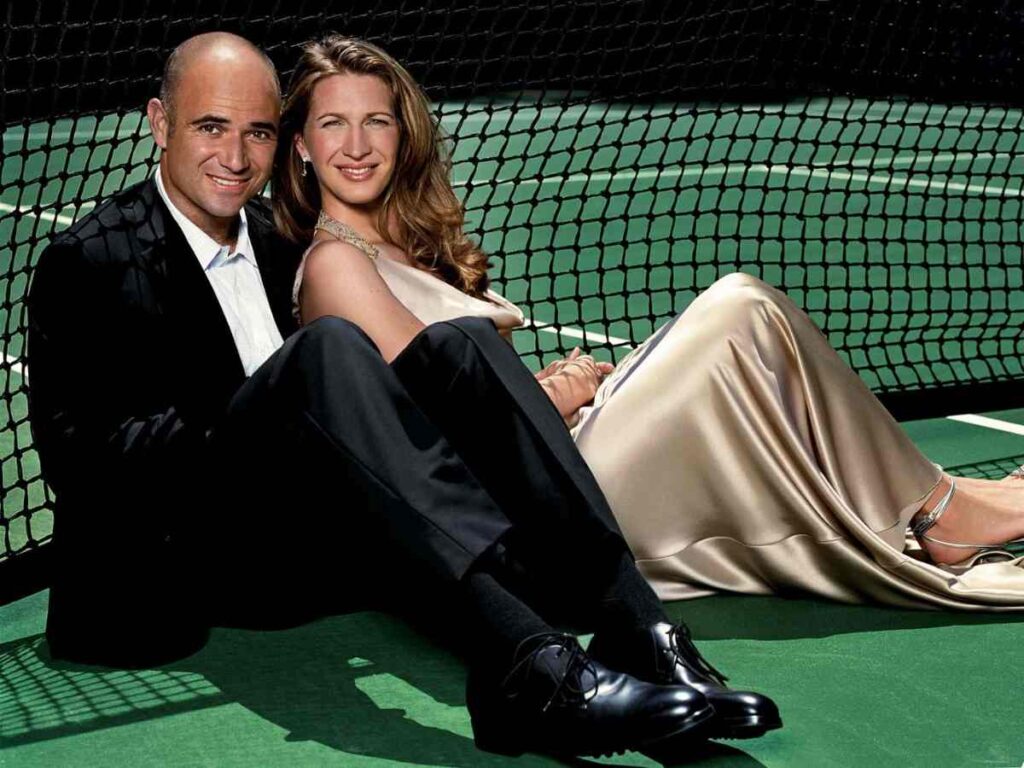 Steffi married former world No. 1 men's tennis player Andre Agassi in October 2001. They have two children, Jaz Elle Agassi who is a trained dancer, and Jaden Gil Agassi a baseball player in the United States who is the first child of tennis legends Andre Agassi and Steffi Graf. This power couple is termed one of the best couples in tennis history as they still have a good marriage and family.
Q. How much is Steffi Graf's worth?
Steffi's net worth is around $145 million
Q. Where is Steffi Graf's house?
Steffi lives in Las Vegas, Nevada, U.S.A
Q. Does Steffi Graf have charities?
Yes, she runs an organization on her name and runs with an agenda of children for tomorrow.
Q. What is Steffi Graf's age?
She is 53 years old as of February 2023.
Incase you missed:
"It has no relevance in her world," Andre Agassi said Steffi Graf was unbothered when Serena Williams surpassed her Grand Slam titles tally
"It has no relevance in her world," Andre Agassi said Steffi Graf was unbothered when Serena Williams surpassed her Grand Slam titles tally