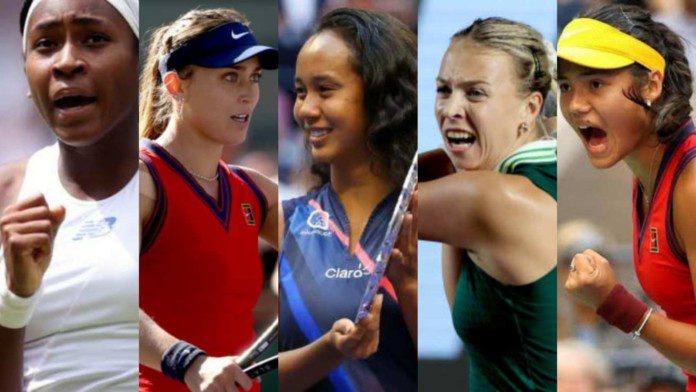 2021 has been the breakthrough season for many players. Lots of young talent has cropped up on the radar as well as players who could not reach their ultimate reached it in 2021. The year was laid out with exceptional tennis matches and full was full of ambition- to be the next big thing. These women are the Top 5 Breakthrough players of the 2021 season.
5. Anett Kontaveit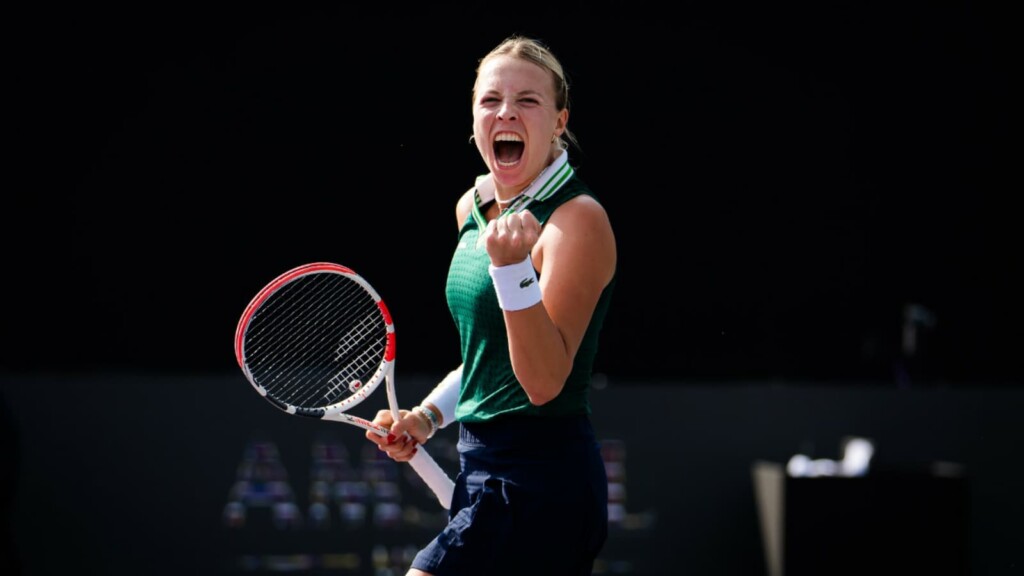 Anett Kontaveit is an Estonian professional tennis player. Although she had displayed consistent results in 2020, she had much more in her to give to the sport and in 2021 she absolutely nailed the ball out of the park.
She achieved wins over formidable players such as Angelique Kerber, Jennifer Brady, Belinda Bencicand Bianca Andreescu, along with many others. She won 4 WTA titles in 2021 and reached a career-high ranking of WTA no. 7 on 15 November 2021. She also secured for herself a spot at her 2021 WTA Finals, her biggest final to date where became a runner-up.
4. Leylah Fernandez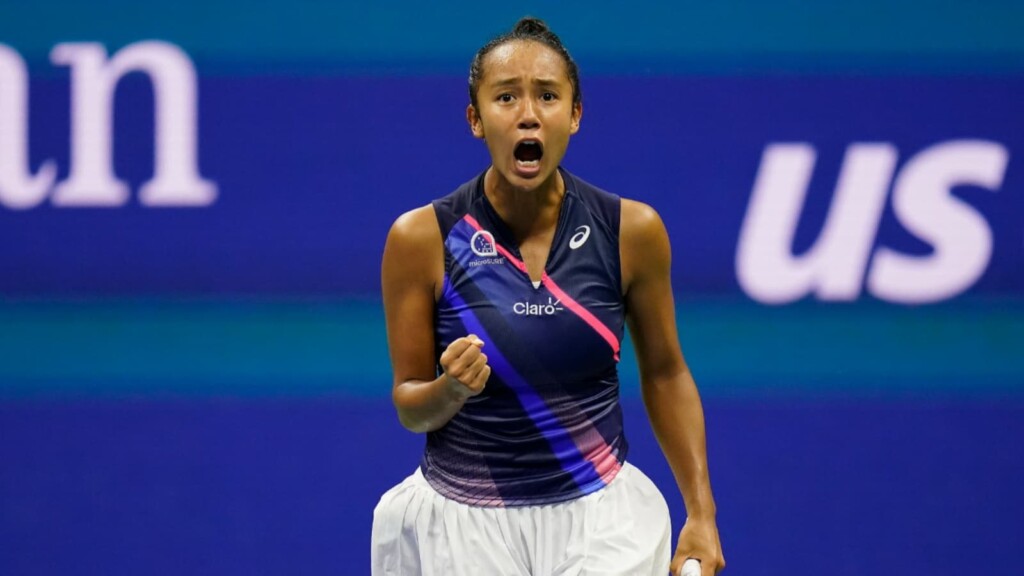 Leylah Fernandez is a Canadian professional tennis player who is 19 years old. She has made her Grand Slam debut in 2020 at the Australian Open but was defeated in the first round. It was in 2021 that she won laurels to her name and showed what she is capable of.
She won her first WTA title at the Monterrey Open 2021, without even dropping a set. In a historic feat at the US Open 2021, she reached the final, defeating 3 top 5 players along the way including defending champion Naomi Osaka. She reached a career-high ranking of WTA world no.24 on 8 November 2021.
3. Paula Badosa
Paula Badosa is a Spanish professional tennis player who is 24 years old. She had her first Grand Slam match win in 2020 in the first round, but lost in the next one. Although she had been playing professionally since 2012, her career had a major breakthrough in 2021.
She claimed her maiden WTA title in 2021 and also reached the quarterfinals of the French Open 2021. She also won the Indian Wells titles and climbed through the rankings to reach her career-high spot of no.8 as of 15 November 2021 which marked her top 10 debut.
2. Coco Gauff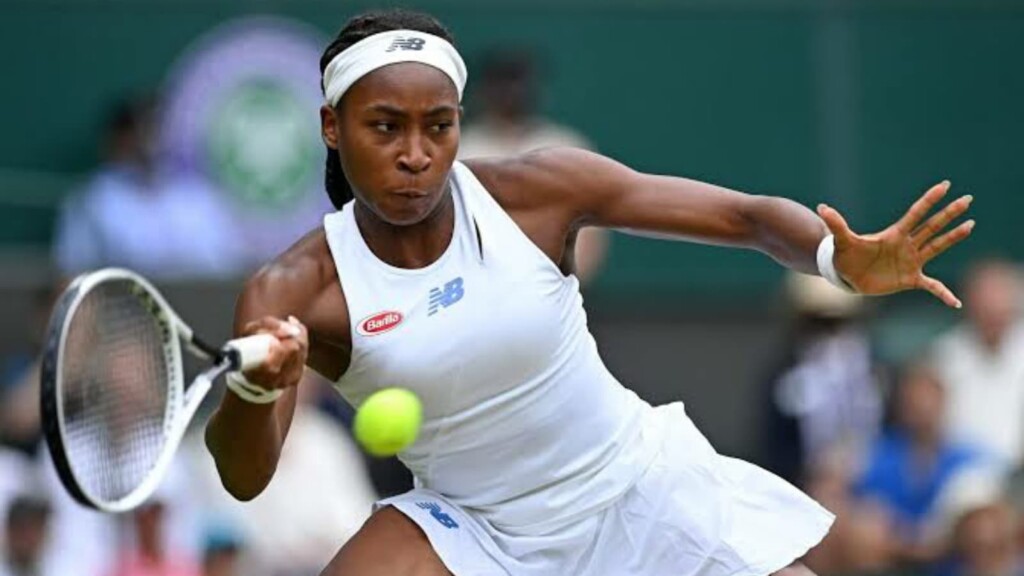 Breakthroughs cannot be talked about without mentioning Coco Gauff. She is a professional tennis player from America who is only 17 years old as of now. She made it to the fourth round of the Australian Open in 2020 and made continued progress during the season but her chance to shine came in 2021.
Coco is the youngest player in the WTA rankings, reaching a career-high no.19 spot on 13 September 2021. She also reached the top 20 ranking in doubles in 2021. At the French Open, she reached her first major quarterfinal. Gauff is an established player already even at such a young age and it is expected that the 2022 season will prove to be even more successful for her.
1. Emma Raducanu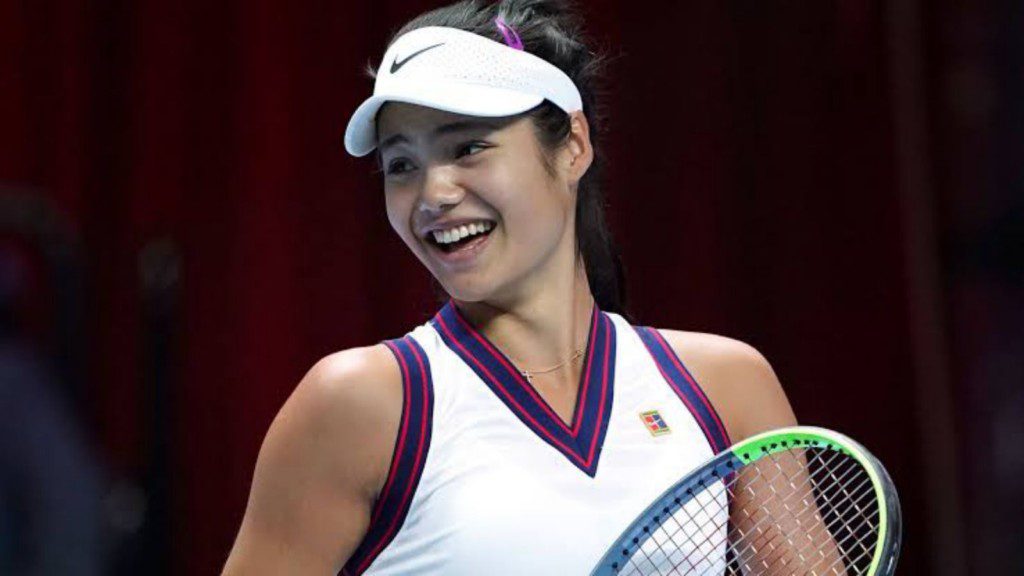 Emma Raducanu is a British Professional tennis player who is 19 years old. She won the LTA British Tour Masters title in December 2020.
In 2021, she made her Grand Slam debut at the Wimbledon Championships where she reached the third round. Her historic victory came at the US Open where she reached the final without even dropping a single set- a feat that made her ranking go up more than a hundred places and she entered the top 25. She defeated Leylah Fernandez in the US Open final. She was also awarded the BBC Sports Personality of the year.