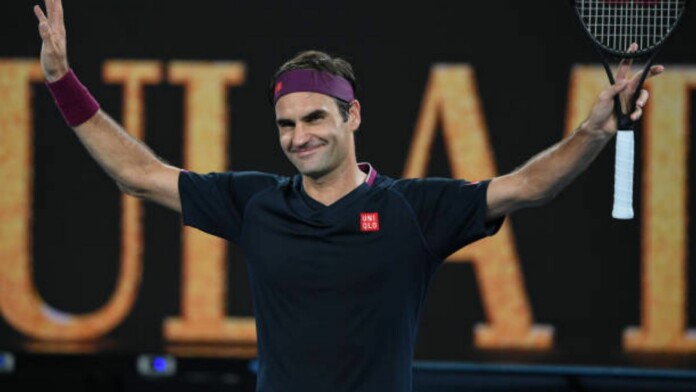 Roger Federer will make his much anticipated return to clay courts in the coming week, as he is scheduled to compete at the Geneva Open 2021. The Swiss maestro will enter the tournament as the top seed, and will hope to regain his match fitness before the all-important French Open 2021.
Roger Federer suffered a knee injury last year, which kept him on the sidelines for over 13 months. The 39-year old make his comeback at the Qatar Open 2021, which ended in a quarterfinal loss. Since then, Federer has withdrawn from several tournaments, and has his eyes set on his return to Geneva.
Geneva tournament director, Thierry Grin was delighted after Roger Federer chose to compete at the tournament, and believes that it is a gift from heaven. "The stars have aligned this year, it is a gift from heaven. It is a magnificent signal. With the calendar situation and his rescheduling, our tournament fell better and better in his desire to ramp up towards his big goals," said Grin.
"I am receiving hundreds of calls to my phone every day asking for tickets. So many people would love to watch Roger Federer," he added. Up to 100 fans will be allowed each day at the Geneva Open 2021.
Roger Federer still loves just playing tennis and being on the tour: Rene Stauffer
Rene Stauffer, a veteran tennis journalist has known Roger Federer and his family for over 25 years. Stauffer believes that Roger Federer is 100% ready to compete in Geneva, and he still loves playing on tour. Roger Federer suffered a heatstroke while playing in California in 2004, but Rene Stauffer revealed that the Swiss set up his base in Dubai to prevent it from happening again.
"I could see him playing well into next year. Beneath everything he still loves just playing tennis and being on the tour, and he is happy to do all the work required. He will only be coming back because he is ready. You can't underestimate how meticulous he is in everything he does," Stauffer said.
"In 2004 he got heatstroke while playing in California. He decided this was never going to happen again, which is why he set up a base in Dubai (where he has a home). He wanted to train there even in their summer, when it is boiling hot, to make sure that he could handle it," the journalist added.
Rene Stauffer also heaped praise on Roger's wife, Mirka Federer who has been a constant support throughout the Swiss' career. "Mirka was a player and she was always incredibly hard-working and ambitious before her career was ended by a foot injury. She has always been behind him and still is. She told me once that when Roger wins, it feels like she is winning, too," he revealed.
Also Read: Roger Federer: Find out his Net Worth, Salary, Endorsements, Charities and more