The 2022 Australian Open finals between Rafael Nadal and Daniil Medvedev looks to break a great number of records with the match already past the 4.5-hour mark and into midnight in Australia. Having split the first four sets, it has all come down to the 5th and the final set that will decide who lifts the trophy at Melbourne Park tonight.
Both players have played some amazing shots and long rallies that have left no other option for the crowd at Rod Laver Arena to stand up and applaud the two players who have left nothing on the court. This spirit of them has however not been safe for the chair umpire John Blom.
In the third game of the 5th set with Medvedev serving and having taken a 30-0 lead over the Spaniard, Medvedev hit one on the sides that needed Nadal to stretch out and pick out a fiery backhand from his arsenal. The pace of Medvedev's shot proved too much for Rafa who mishit and the ball landed on the stand for the chair umpire narrowly missing umpire Blom and the ball kid standing near the stand.
A similar incident had happened earlier in the game with Rafa on the opposite side and his forehand went past Blom with the umpire being saved only because of his quick reflexes as he stretched back down as the ball went flying past his face as Nadal apologised for the mishit like he did in the 5th set as well.
Umpire John Blom has been fantastic throughout the Rafael Nadal vs Daniil Medvedev finals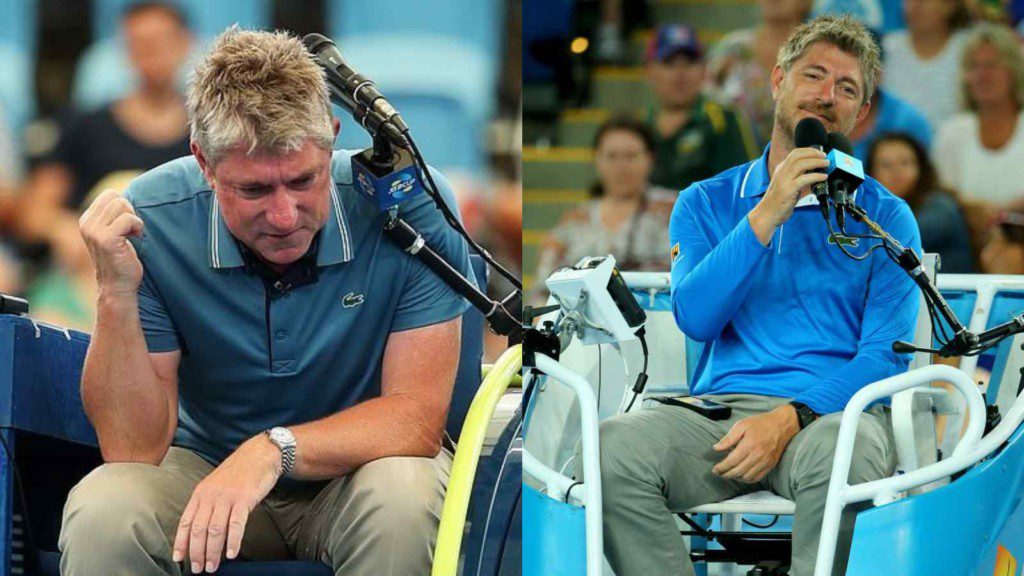 With the crowd hostile against Medvedev and turning Pro-Rafa throughout the match, the Russian has been booed massively and in every service has been whistled that had Daniil angry and he went ahead and complained to the umpire to take some action against the crowd.
Blom eventually announced on the microphone during the start of the 5th set that the crowd is requested to remain silent during the service of Medvedev and further heckling and rowdy behaviour will lead to expulsion from the Arena. A similar incident had happened during the Men's Doubles finals and the crowd had no option but to listen.
Also Read: Latest WTA Rankings post Australian Open 2022: Ash Barty stays at the top, Emma Raducanu achieves career high ranking