World No. 6 Rafael Nadal and World No. 2 Daniil Medvedev are in a thrilling battle in the finals of the 2022 Australian Open. With Nadal going for the historic 21st Slam, Medvedev is looking for his second major and first in Melbourne Park. Both players have a lot of stakes and the beneficiary of this is the Rod Laver Arena and the entire tennis fraternity.
With both players known for their excellent shot-making skills, Nadal gave yet another proof of the skill and attitude that he brings on the court when he does not lose the point until it is lost. This attitude was again seen on the Rod Laver Arena during the first set of the finals between the two players.
With both players holding their serves in the first games, the score was 1-1 with Nadal serving. Both players were approaching the net and in one such instance, Medvedev looked certain to win the point and had Nadal on the ropes. However, a poor decision by Medvedev that saw him hit the shot to Nadal instead of wide led to him losing the point.
With the ball in the range of Nadal who had almost gone to the wrong side, the Spaniard just gave a soft touch on the ball to give the direction to it to the side of Medvedev who was right in the centre of the net and did not expect the return. The return was inside the line and Medvedev couldn't do anything as Nadal won an almost lost point.
Nadal followed it up with another sensational point immediately as he approached the net and stood like a wall making Medvedev run to both sides of the court and just placing the ball before eventually capturing the point with another drop shot well out of reach of Medvedev.
Rafael Nadal drops the set against Daniil Medvedev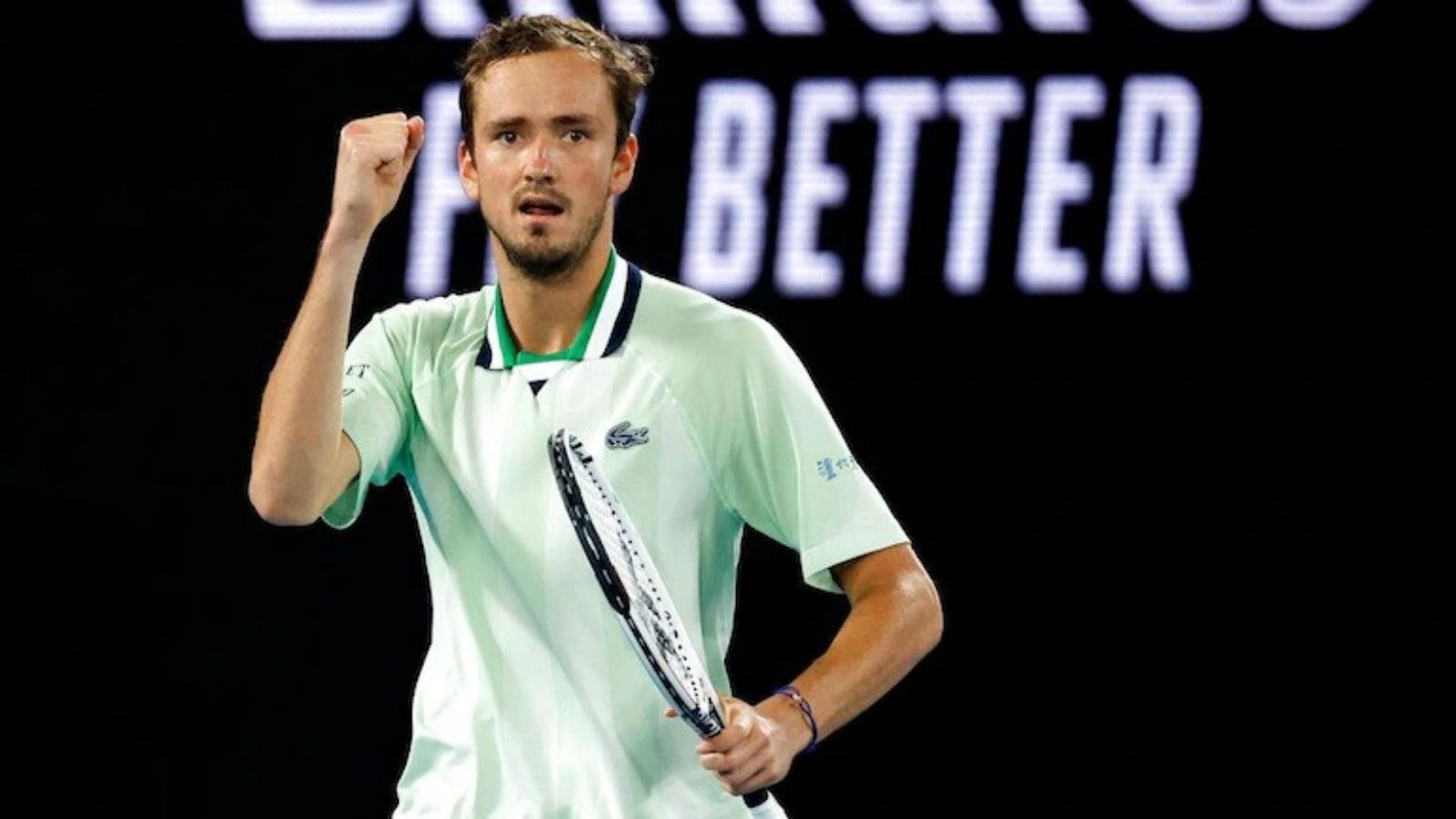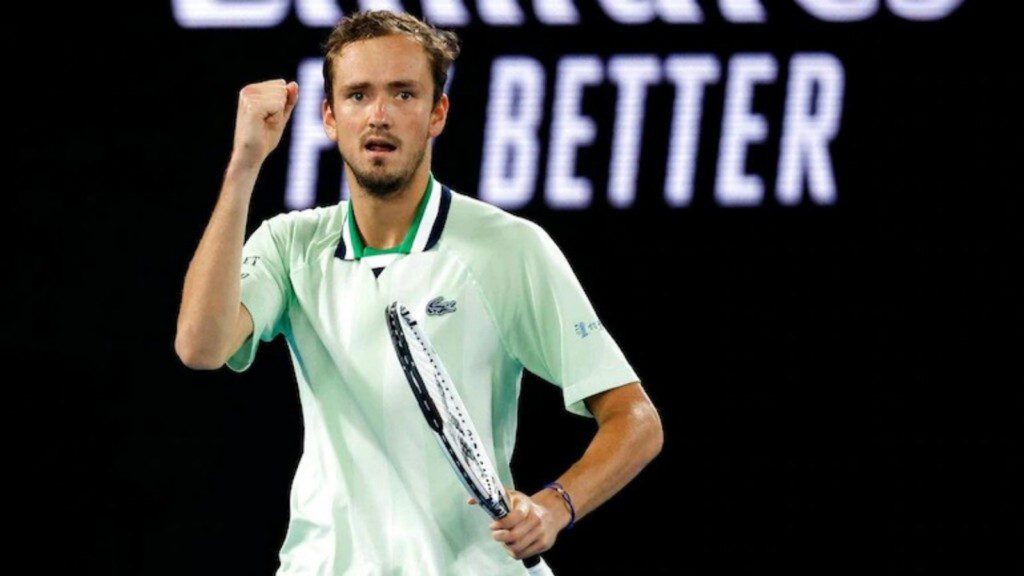 With the set split at 2-2, Medvedev broke Nadal to go 3-2 and then held his serve to take a 4-2 lead over the Spaniard. With the game relying on Nadal to hold and break the Russian, Medvedev broke Nadal again to go 5-2 and then held his serve to take the first set 6-2 42 minutes to draw the first blood in the finals of the 2022 Australian Open.
Also Read: Will Daniil Medvedev become World No.1 if he wins the 2022 Australian Open?