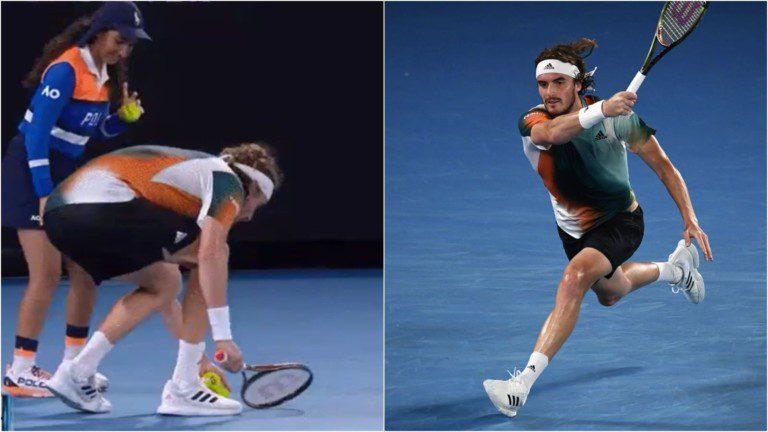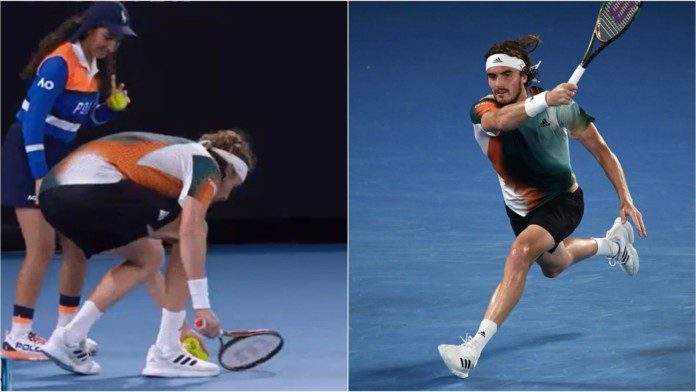 World No. 4 Stefanos Tsitsiaps booked his place in the quarter-finals of the 2022 Australian Open after surviving a thrilling 5-set battle with Taylor Fritz. The 4th seeded Greek ousted the 20th seeded American 4-6, 6-4, 4-6, 6-3, 6-4 after a 3 hour and 23-minute battle on a packed Rod Laver Arena in the final match of Day-8 of the Grand Slam.
It was a battle of aces with Stef hitting 19 aces while Taylor hit 13 aces. It was a close match with the Greek winning the clash with 151 points while Taylor finished with 144 points to his name. It was a tough battle and there was very little to separate the two players who played the high-intensity match.
However, during the match, a special moment took place on the court. After having split the first four sets, Taylor held his service in the first game and it was Stef's serve in the second game. Having won the first point, Stef was waiting for balls from the ball girl. As the girl came ahead, she stopped in her tracks after spotting a bug that scared her.
Stef was quick to notice this and picked up the bug on his racquet and without killing it, took it to the sides of the court and threw it away as the ball girl returned to her place smiling and thanking the 23-year old for his sweet gesture between the tensed battle he was in the middle of.
Stefanos Tsitsipas lists the bugs he saw on the court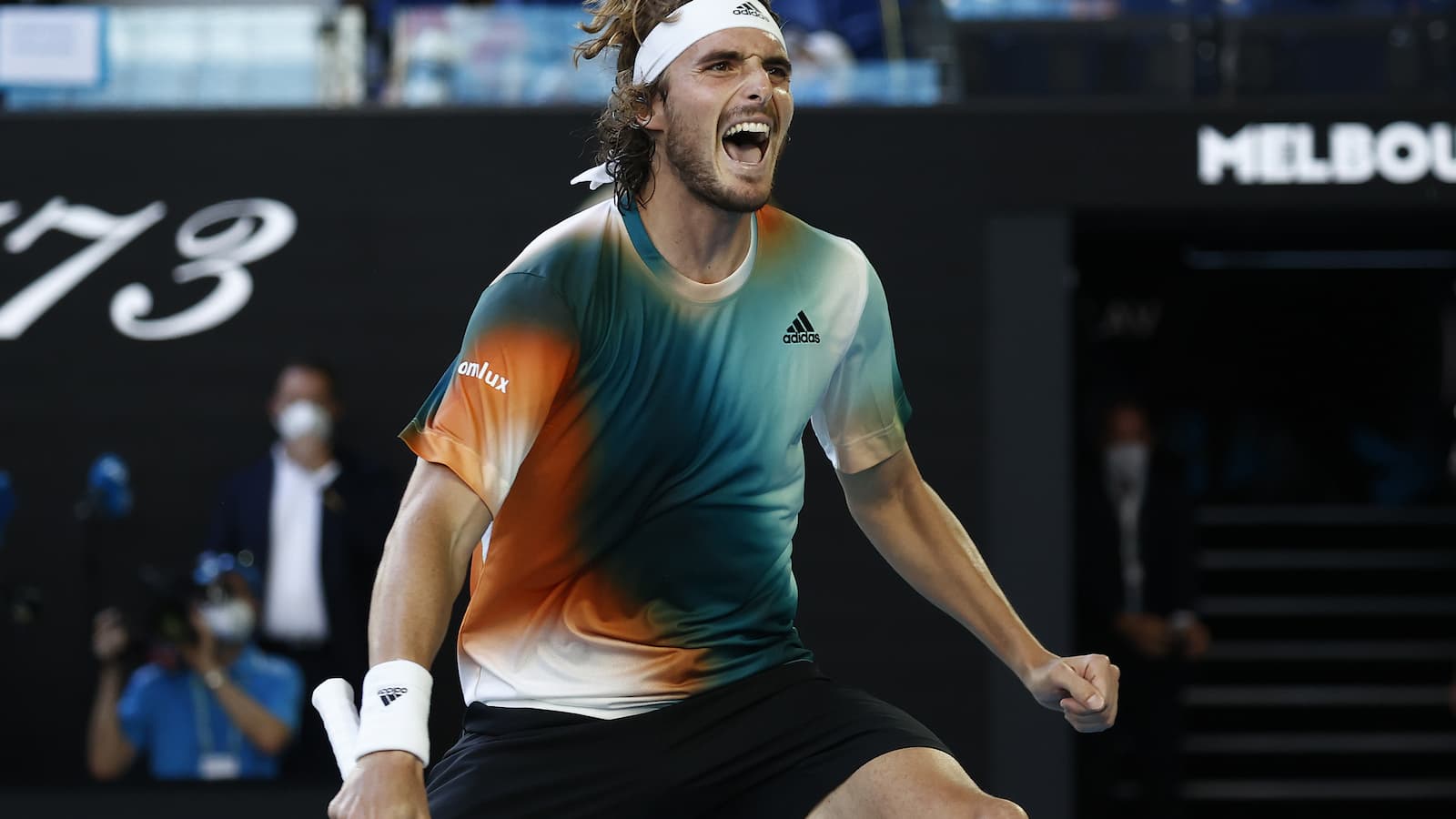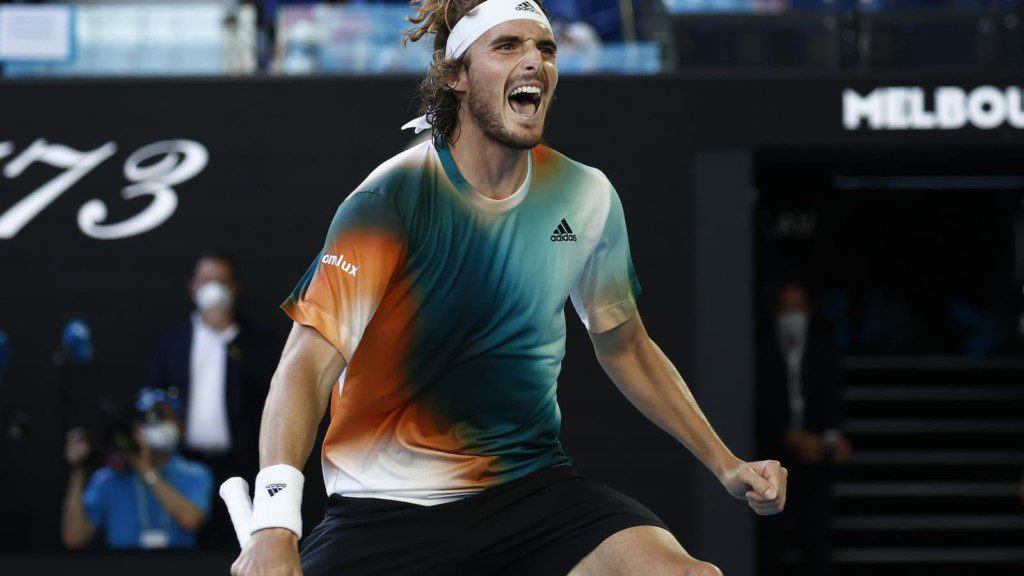 After his scintillating win over Fritz, the Greek took to his Twitter account where he listed the bugs he saw during his win that booked his spot in the quarter-finals. "Blimey, while we were in there we saw chocolate ants, and chocolate locusts, and sugared scorpions," tweeted later.
The win over Fritz now takes Stefanos into the quarter-final clash with Jannik Sinner in what will be the 4th meeting between the duo and their first in a Grand Slam event.
Also Read: "You guys are ALL CORRUPT" Denis Shapovalov lashes out on chair umpire for 'favouring' Rafael Nadal, players CLASH mid-match on the net