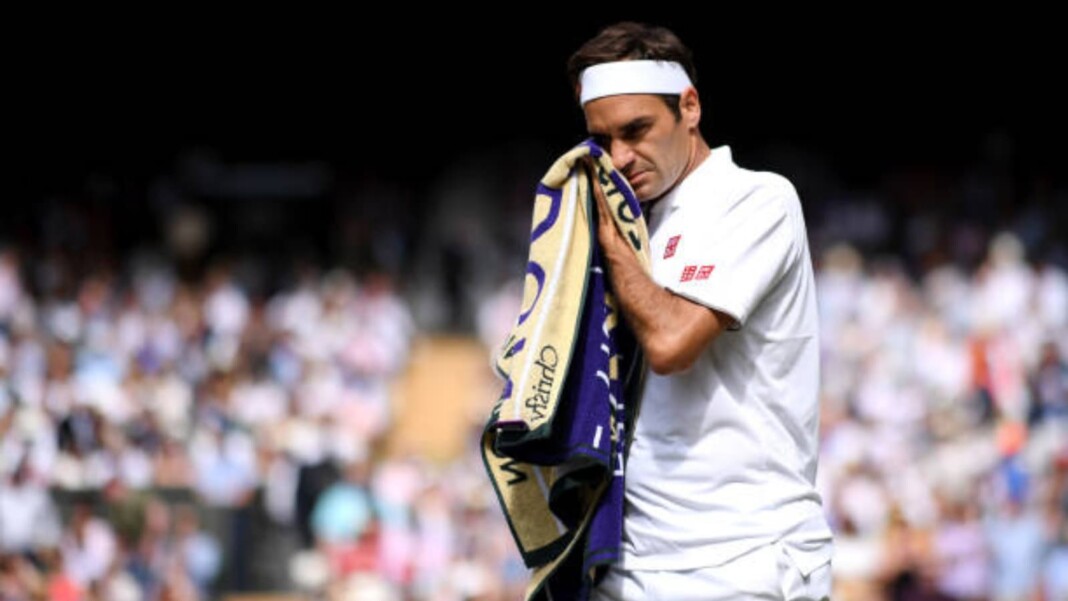 Andy Murray has once again stirred the debate around the ever-controversial 'underarm serve'. In his second-round match at Indian Wells, Murray closed out one of his service game with an underarm ace against Spanish 18-year old Carlos Alcaraz. The British champion was booed as soon as he hit the serve.
While the underarm serve is completely legal as per rules, it is considered unethical and is deemed under unsportsmanlike conduct. Australian showman is by far the only tennis player who uses the underarm serve frequently. This was also the first time in his illustrious career that Murray served underarm.
After the match, he revealed his mindset behind the serve and said that if he sees another opportunity, he'll once again go for it. "Yeah, well he started standing further back to return the first serve and, I mean, the courts are painfully slow here. I wasn't getting many free points on my first serve," he said. "I served three aces the whole match and one of them was the underarm service so I was thinking about using it again in the third set but I didn't, but yeah first time I've ever done it in a match, and got the ace so maybe I'll try it again in the future if guys are standing that far back,"
None of the top players on the tour currently or any of the Big 3 have ever tried the underarm serve. Post Murray's match, once again the underarm serve is a trending topic, and stakeholders all around the world are divided on its use.
Should've Federer tried an underarm serve at Wimbledon 2019?
In 2019, Roger Federer was battling Novak Djokovic in the Wimbledon final. Federer had two match points on his serve but failed to convert any and ended up losing the match. The clutch play from Djokovic meant that Federer was denied a historic 21st major. But again, what if Federer had gone for an underarm serve on one of the match points?
While this may sound to be an extreme option, it would've been completely legal and would've given Federer his 21st major. But the problem with underarm serve is that it is still regarded as 'unethical' and is considered to be a desperate measure. One thing is for sure, despite Federer's immense popularity amongst the fans at the All England Club, he would've been severely booed for pulling out such a trick on match point.
He surely would've won the match, but again, he would've been in the headlines for the wrong reasons. But knowing Federer and the way he carries himself, it is almost a given that Federer would never opt for an underarm serve, and even if in hindsight, given an option to serve underarm, he would graciously decline it.
Nick Kyrgios' love for underarm serve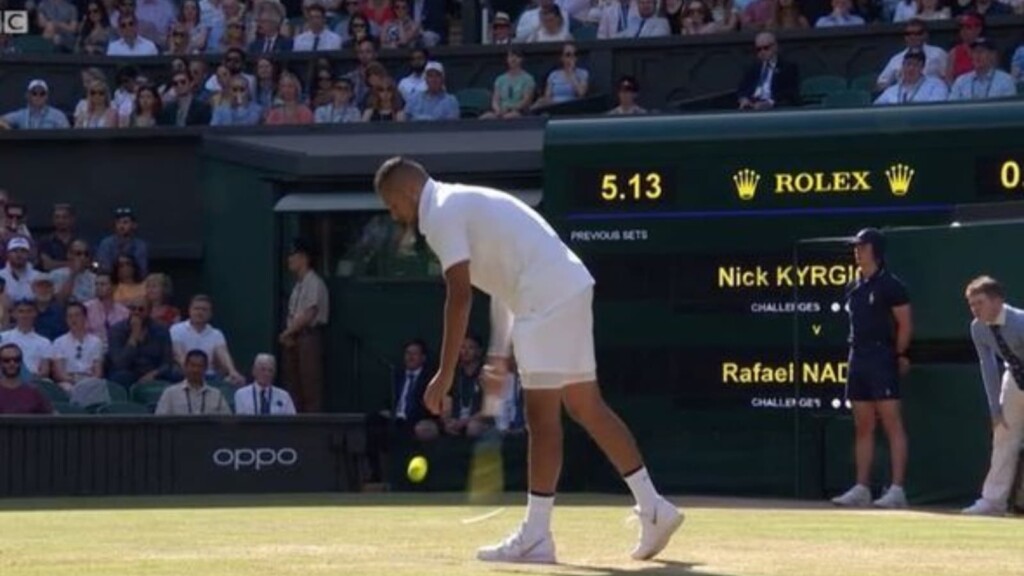 Australian star Nick Kyrgios was the first player to show some consistency with underarm serve. His low serving posture meant that he could often disguise his opponents with the underarm serve. At a certain point in his career, Kyrgios hit an underarm serve almost every match and was hugely criticized for this.
Many fans pointed out that Kyrgios was subjected to a lot of criticism whenever he served underarm but when Murray did the same, the reaction wasn't that extreme. Some even lauded Murray's intelligence for serving underarm.
But the underarm serve still remains one of the most controversial topics in tennis. It all eventually boils down to the players' mindset. The tennis book gives the player a green signal to go for it and at the end, it is, and will always remain the individual's final call.
Also read: "I think I'm better in tennis than with Excel" Iga Swiatek responds to Bill Gates attending her 3rd round match at the Indian Wells 2021