Danielle Collins started playing tennis professionally in 2016, at the age of 22. Before turning pro, Collins played tennis at the collegiate level and won two NCAA singles titles in 2014 and 2016.
Within two years after she started playing tennis professionally, Collins reached the semi-finals of the Australian Open in 2020, thus becoming the first former collegiate player to reach a Grand Slam women's semifinal in the modern era. Collins has been a mainstay in the top-30 rankings since her debut, which is a remarkable achievement for someone who didn't turn pro until the age of 22.
In 2021, Collins underwent a surgery to treat endometriosis. A hard-to-diagnose condition, in which tissue similar to the lining of the womb begins to grow in other places, such as the ovaries. She didn't play tennis for seven months following her surgery. On her return to the tour, the American won her first WTA title at the Palermo International and won another title within a month, at the Silicon Valley Classic.
Collins started her 2022 season at the Australian Open with a straight-set win against compatriot Catherine Dolehide in the first round. She then went on to win against two top-20 players, including a stunning win over former French Open champion and 7th seed Iga Swiatek in the semi-final to reach her maiden Grand Slam final.
Who is Daniel Collins' coach?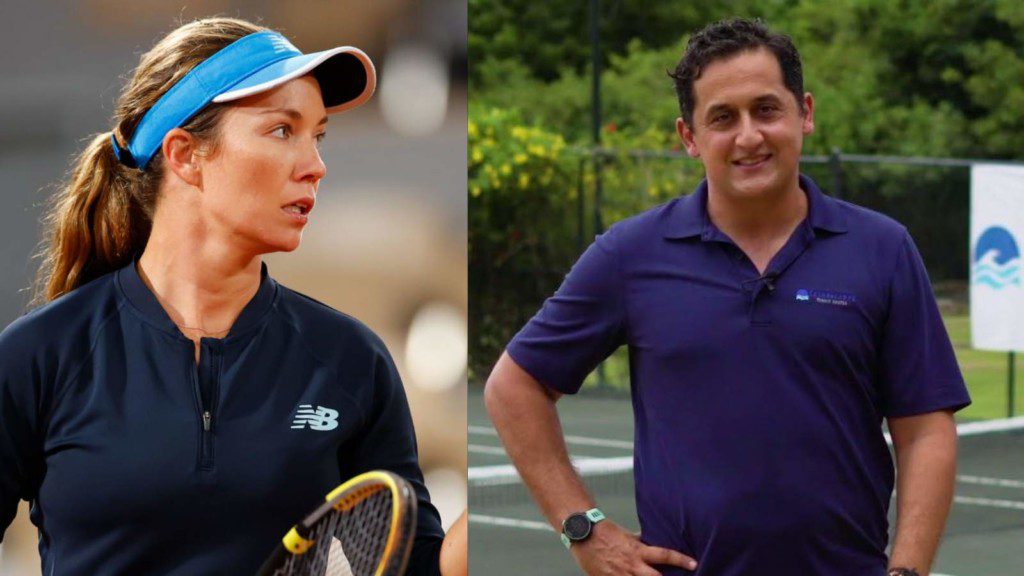 Danielle Collins is currently coached by former Spanish tennis player Nicolas Almagro. Almagro has won 13 titles in singles and has reached the quarter-finals of the Australian Open and the French Open. His career-high ranking in singles is No.9. The Spaniard retired from tennis in 2019 and later returned to the sport as a coach.
The pair started working together in 2020 just before the French Open. Their first tournament as a player-coach was the French Open, in which Collins managed to reach the quarter-finals, but lost to reigning Australian Open champion Sofia Kenin. En route to the quarter-finals, she defeated Ons Jabeur and former champion Garbine Muguruza. This was Collins' best result at the French Open, she never made it past the second round prior to that season.
The partnership which initially began as a temporary one has proved to be fruitful, as Collins made huge strides in her career since then and won her first WTA title in 2021, and has been a consistent performer at Grand Slams.
Also read: "Crowd for or against me" Danielle Collins is 'IN THE ZONE' looking for a big battle against Ash Barty in the finals of the 2022 Australian Open