Elina Svitolina who is currently ranked number 6 in the world turned pro in 2010. She reached her career high ranking of World number 3 in September 2017 and again in September 2019. She has won 15 WTA titles including the 2018 WTA Finals. In 2017, after winning the title in Dubai, Svitolina became the first Ukrainian woman to break into the top-10 rankings.
Elina earned her best ever grand slam finish in the singles event when she reached the semi-finals at Wimbledon and US Open in 2019. She has represented her country, Ukraine in the Olympic games twice. At the 2016 Rio Games, Svitolina scored her first win over defending champion and then world number 1, Serena Williams in the third round in straight sets but she eventually lost in the quarterfinals.
Just before flying to Tokyo for the Olympic Games, Svitolina tied the knot to ATP tennis player, Gael Monfils.
Elina Svitolina's husband – Gael Monfils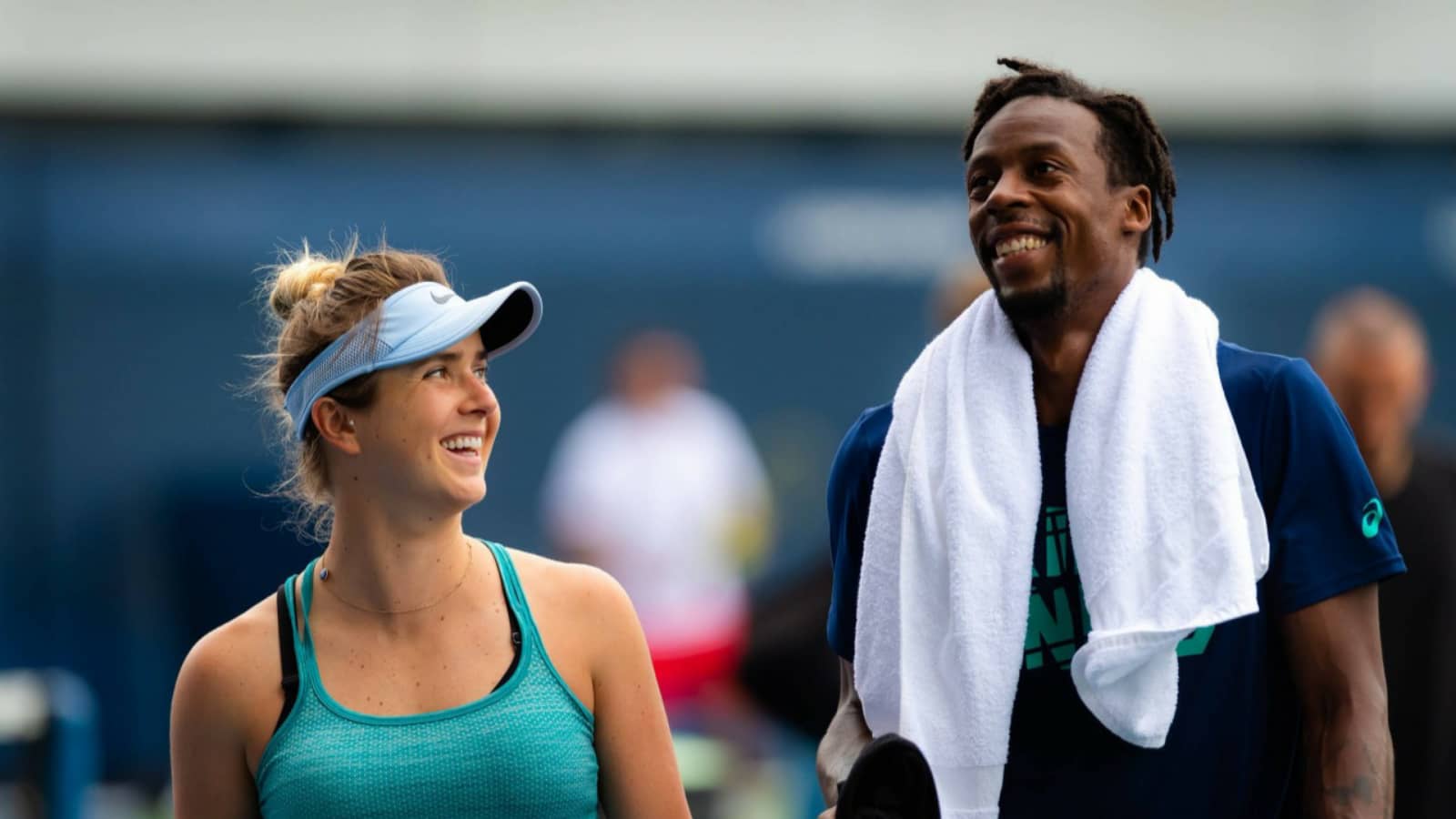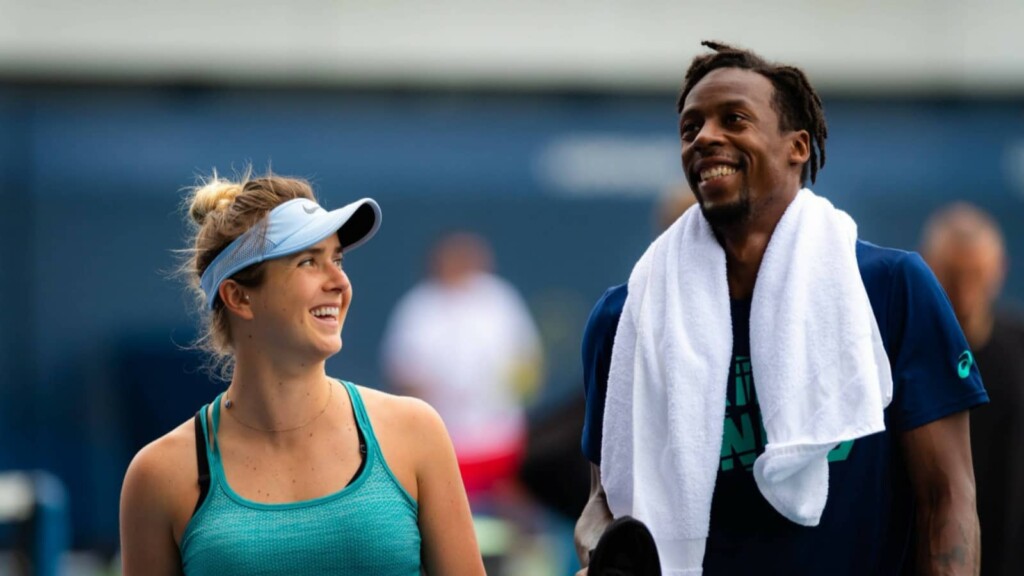 Gael Monfils is also a professional tennis player just like his wife. He is currently ranked number 17 in the world. He reached a career-high ranking of number 6 in 2016. Monfils was named the ATP Newcomer of the Year in 2005. He has won 10 ATP singles titles and has been a runner-up 21 times. He has reached at least one ATP singles final every year since 2005.
He has reached two Grand Slam finals at the 2008 French Open and 2016 US Open. Monfils has represented his country, France at the Olympics three times. At the 2008 Beijing Games and 2016 Rio Games, he reached the quarter-finals. However, at the 2020 Tokyo Olympics, he suffered an early disappointment after losing in the first round.
Monfils married long-time girlfriend, Svitolina after having dated since 2018. They publicly announced their relationship in 2019 and announced their engagement on April 3, 2021. The news was shocking for fans as the couple had a couple months prior, announced their separation but now they were preparing to tie the knot.
The Frenchman gave an inside look on their personal life when he posted on his Instagram, "Last day as my fiancé". The former world number 6 and current world number 6 tied the knot on July 16, 2021 in Geneva, Switzerland which is where Monfils resides. Svitolina has said that she does not plan on changing her surname to Monfils while she is an active player.
Also read: Here come the pictures! Gael Monfils and Elina Svitolina wedding pictures released