The internet is flooded with messages for and about Ash Barty just minutes after she announced her sudden retirement. Barty, who is just 25 years old shockingly announced her retirement a few hours ago despite being the current best player in the world. She is the World No.1 and had just won her 3rd grand slam title a couple of months ago.
In an interview with Casey Dellacqua, her best friend, Barty revealed the reason behind her retirement. She said that she no longer thinks that she has what it takes to be at the top anymore. What is more shocking is about this statement is that Barty thinks 'this' despite winning 2 out of the last 3 majors.
Like the fans, the tennis world is also shocked by Barty's decisions. Her fellow contemporary players took to social media to congratulate Barty for an amazing career and expressed their shock over this sudden announcement.
Tennis World stunned by Ash Barty's decision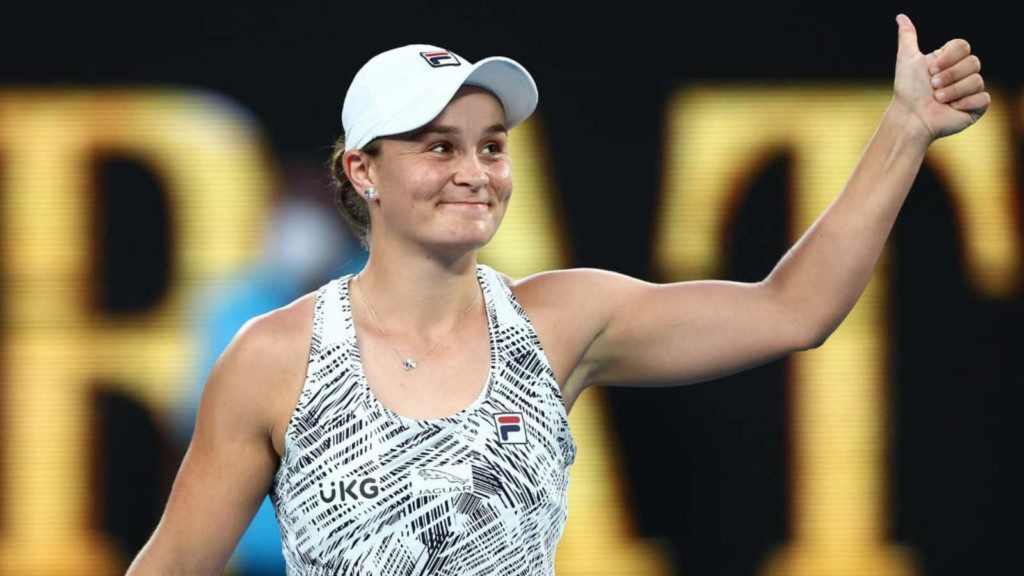 Simona Halep, one of Barty's greatest rivals took to Twitter to send an emotional message to Barty. She lauded Barty for an amazing career and said that she has tears in her eyes.
"Ash, what can I say, you know I have tears, right? My friend, I will miss you on tour. You were different and special, and we shared some amazing moments. What's next for you? Grand Slam champion in golf?! Be happy and enjoy your life to the max xo Simo," Halep wrote.
Petra Kvitova too expressed her joy in sharing the court with Barty. She said that she admired her as a person and a player. "Ash, I have no words… actually you are showing your true class leaving tennis in this beautiful way. I am so happy I could share the court with you… tennis will never be the same without you! I admire you as a player and a person.. wishing you only the best!" Kvitova wrote.
Karolina Pliskova, who lost to Barty in the Wimbledon final last year, and Madison Keys, who lost to Barty in the Australian Open semifinals earlier this year also wished Barty luck for her future.
Also read: 'Shocking!' World No.1 Ash Barty announces retirement from tennis just two months after winning the Australian Open