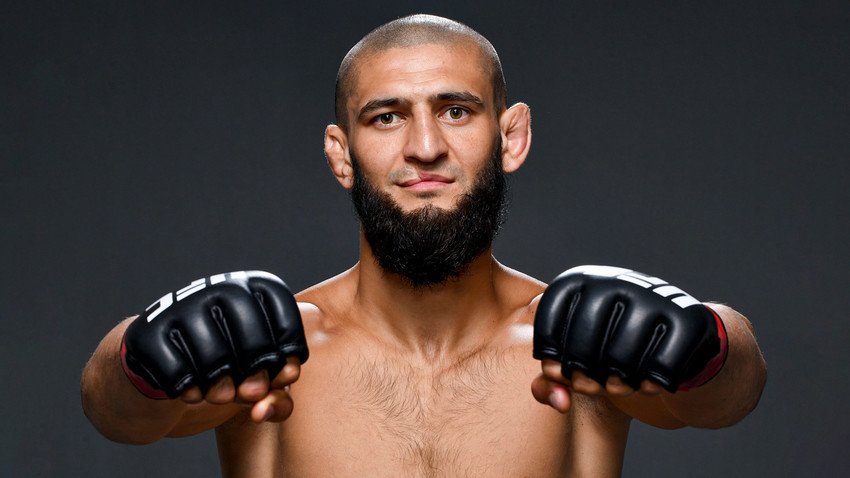 Khamzat Chimaev has been calling out almost everyone on the UFC roster, ever since his first round demolition of Gerald Meerschaert last month. UFC President Dana White had said that Khamzat will soon be featured in a headliner fight, but unfortunately it hasn't happened yet because, a lot of elite fighters Khamzat called out haven't responded to his call, and a few have turned it down. A busy schedule for the UFC has also caused a delay in finding a worthy opponent for the dominant Swede.
Khamzat who is 9-0 in his professional career and 3-0 in the UFC has been on a roll; the way he toys with his opponents is a sight to behold. One might feel it is too early to call him the next big thing, but watching one fight of his will definitely change your mind. More recently, the 'Borz' took to twitter to call out "Badass" Nate Diaz, sending the MMA fans into a mad frenzy.
Khamzat to Nate – "Get your soft body to Vegas and I will smoke you"
Nate Diaz, yesterday posted a photo of the McGregor vs Poirier promotional poster on twitter captioning it, " Let's don't get it twisted I already smoked these 2 now they play fighting …"; implying that he had already beaten them inside the octagon. Funnily, this tweet had nothing to do with Khamzat as there was not even a hint of reference made about him.
But, in stepped Khamzat, grabbing the opportunity with both the hands, replying to Nate saying, "I don't play fighting I fight so get your soft body to Vegas and I will smoke you on dec 19. You are a real fighter so let's go Nate Diaz." SOFT BODY – Hmm, sounds familiar? Conor McGregor trash talked at Nate Diaz using the same word SOFT, back when their rivalry was at its peak.
If the 'Stockton' native takes up the fight, it will make up for one hell of a contest! Your Move Nate!
Also Read: Jacare Souza vs Marvin Vettori at UFC 256