One of the latest WWE Superstars to be pushed from WWE NXT to the main roster is Damian Priest. In just a couple of months, Priest has shown immense potential. He is currently teamed up with WWE's celebrity guest Bad Bunny.
The WWE Raw Superstar recently recalled an interaction with The Undertaker at WWE's Performance Center. The incident almost led to Priest losing his nose.
Damian Priest recently appeared on the Metal Injection's Squared Circle Pit podcast. On the podcast, Priest mentioned a session when The Undertaker visited the Performance Center. The Archer of Infamy explained that while The Deadman was explaining something to others, he almost punched Priest in the nose.
"We actually got to get in the ring a little bit with Undertaker, and man he put on the gloves and everything. I was like, 'Oh no, he's gonna beat us up,' and then I actually got to lock [up], throw some blows with him and I remember he was showing somebody something and he threw a punch…he wasn't actually trying to hit me, but he threw it full speed and it touched my face and he pulled back, I mean just before he broke my nose and I was like — and I looked around and I was like, 'Man! That was awesome, do it again.' So cool. Again, the fan in me couldn't help it."
Damian Priest discussed his WWE tryout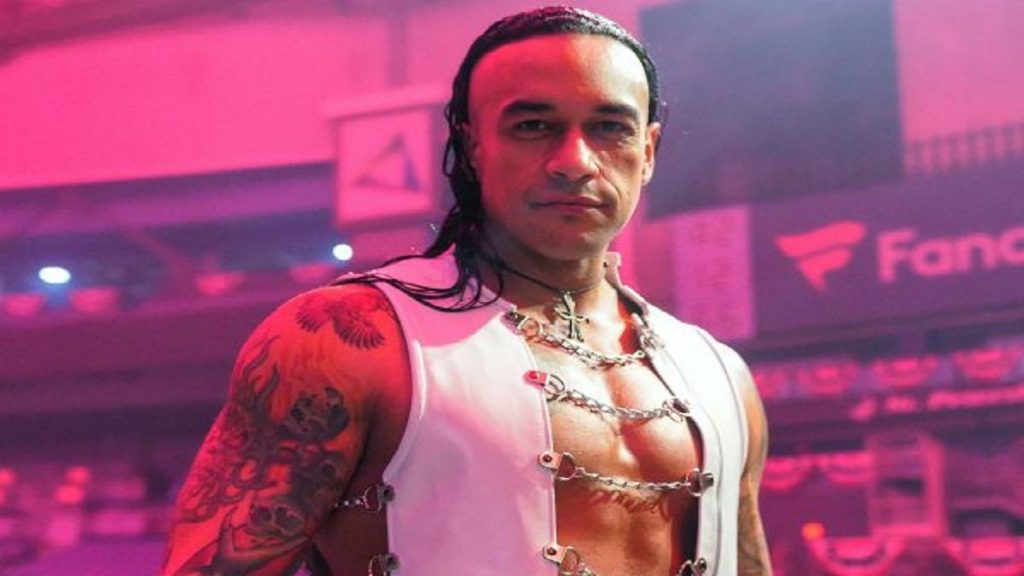 During the podcast, Priest even touched upon the topic of his tryout with WWE. Surprisingly, Priest was not signed by WWE at first. But he was contacted by the company when his contract with Ring of Honor was almost up.
"I had a tryout with WWE in 2014 I believe, and at the time, they liked me. They all said, 'You're a yes for the company,' that, 'You're the type of guy we'd wanna hire but there's just nothing for you right now' and then I said, 'Oh okay' and then I spoke to one of the scouts and coaches and he was like, 'Go make a bigger name for yourself.' He goes, 'And make yourself undeniable to the company.' I was working for Ring of Honor at the time, my contract was up and they called me at literally a perfect time."
Priest currently has no match announced for Wrestlemania 37. But he will reportedly participate in a Tag Team match with Bad Bunny against Miz and Morrison.
WWE Wrestlemania 37 airs live on 10th and 11th April, 2021.
Also Read: Rob Van Dam is reportedly the latest inductee in the WWE Hall of Fame