UFC Heavyweight Champion Francis Ngannou went home big from UFC 270 after his incredible win over former teammate Ciryl Gane. Ngannou didn't rush for a finish against Gane, rather, took his time to unfold his grappling arsenal over Gane and capitalise on Gane's shock at the situation in the later rounds. It all attributes to Ngannou's team, the Xtreme Couture.
Xtreme Couture is a home of many big names that include the likes of Miesha Tate, Sean Strickland, Ngannou himself and many more. The head coach of Xtreme Couture is coach Eric Nicksick. Even Fernand Lopez, Ngannou's former coach, believes that Nicksick was able to teach Ngannou the importance of patience which even Lopez wasn't able to do successfully.
Francis Ngannou's coach believes the UFC is not obligatory to do any favours for their Heavyweight Champion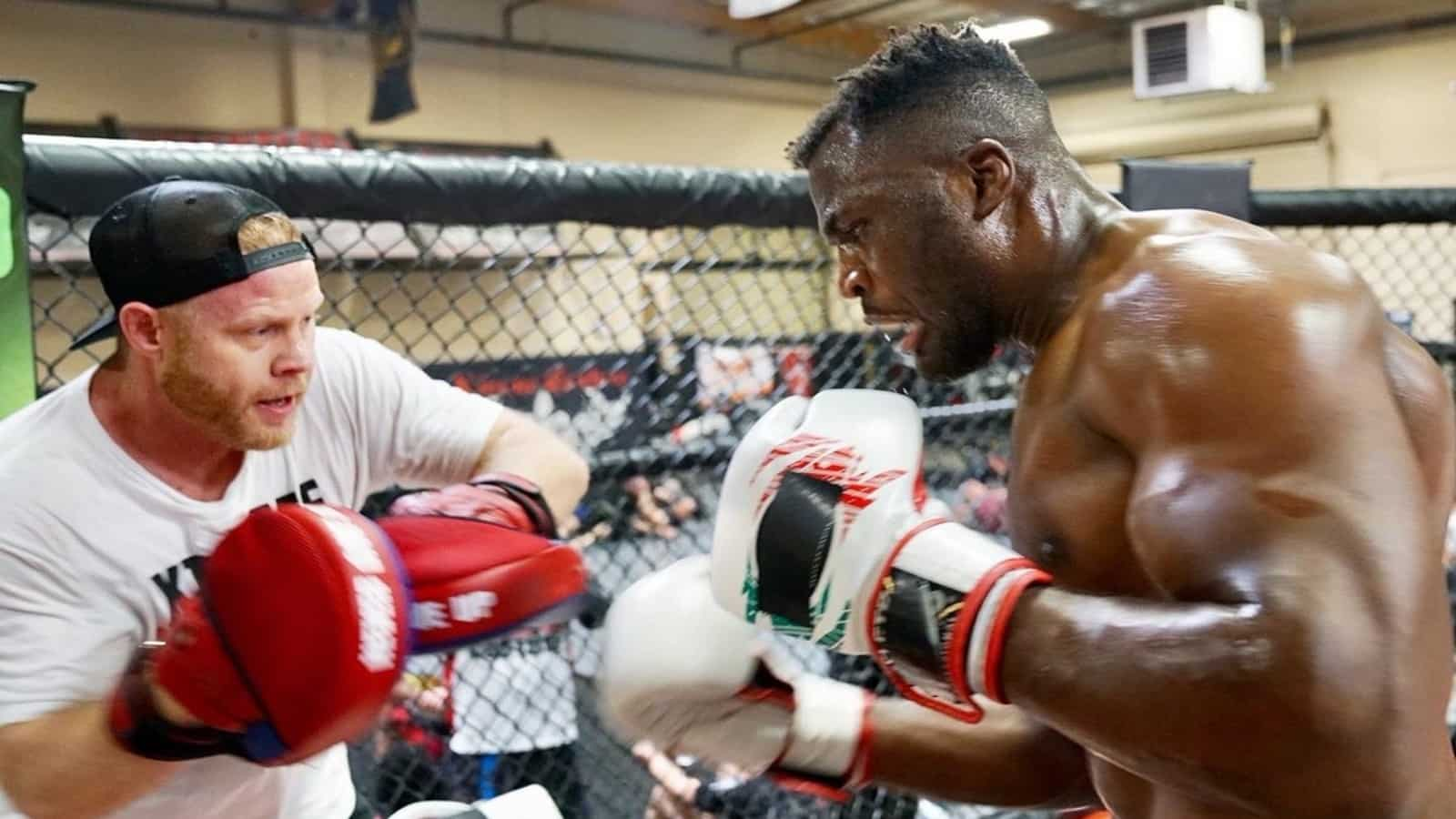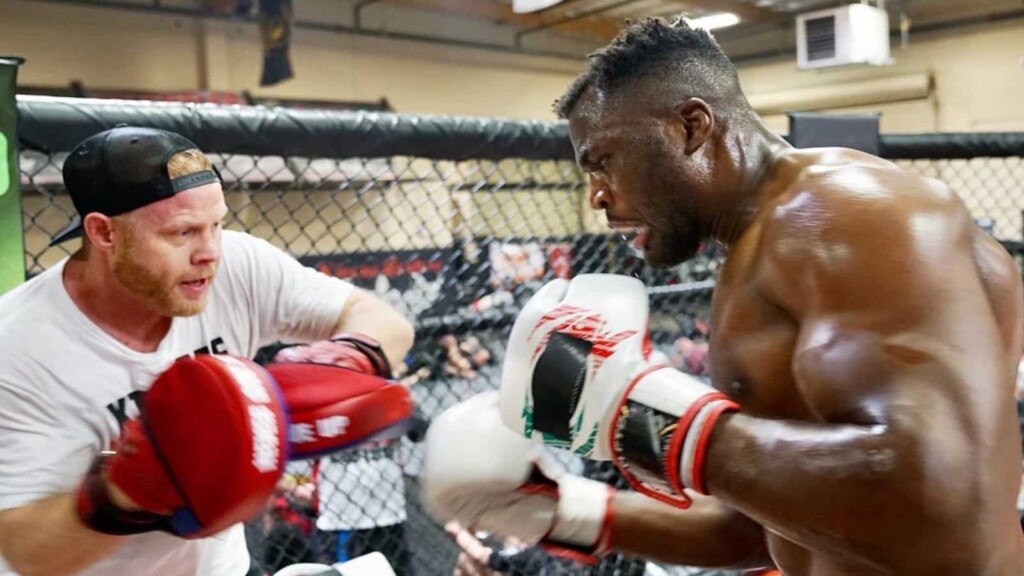 Heading into the fight, Ngannou was battling not one but multiple adversities, having an MCL and ACL tear was one of them. Yet, it attributes to Ngannou's heart that he was able to deal with it while fighting Gane and keep the show going. Ngannou's coach Eric Nicksick however reveals if Ngannou had the option of backing out from UFC 270 since the knee injury was diagnosed in the UFC Performance Institute.
"They knew about it," said Nicksick. "No, they aren't going to do any favours bro," he continued laughing.
It's rather suspicious for Nicksick to say that the UFC wouldn't do for anything in need considering Ngannou was still a UFC fighter going into the fight despite all the back and forth for the Ngannou's future deal, however, it also seems rather surprising from the UFC's side as to why they would allow for Ngannou to go if they knew about it. What do you think of this instance? Are Ngannou and UFC officially each other's foes, just like an individual vs a cooperate beef?
Also, what do you think is next for Ngannou, another MMA bout or a debut in professional boxing now? The hottest contender as an opponent in discussion for Ngannou's boxing career is boxing's heavyweight champion Tyson Fury, do you think that fight will happen without the UFC's backing?
Also Read: "His knee buckled funny," Francis Ngannou's head coach describes the circumstances of his brutal knee injury prior to UFC 270