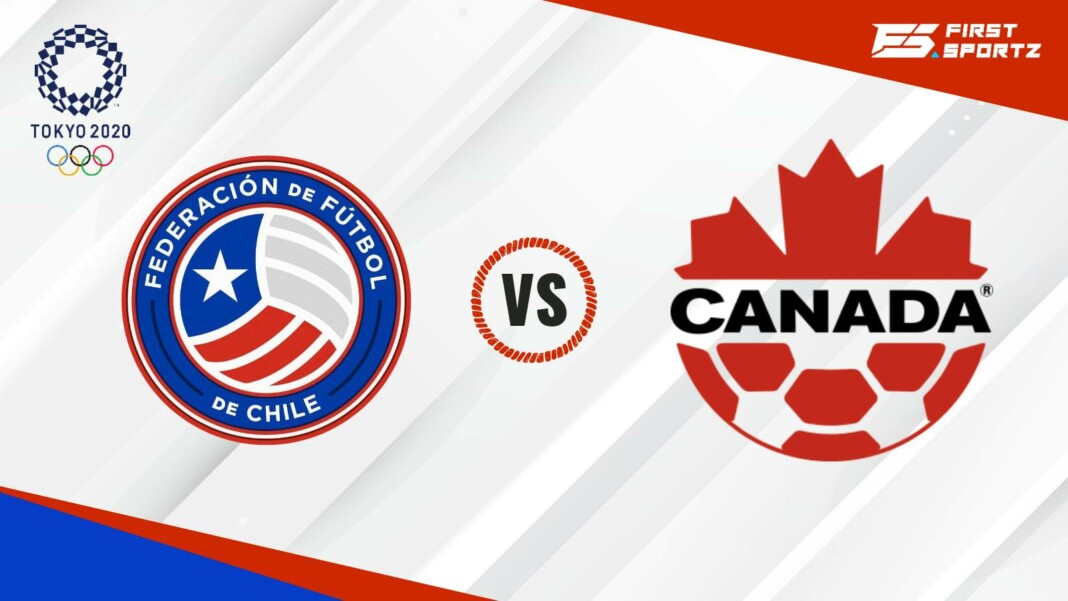 Chile Women will take on Canada Women in the Group E match of the Tokyo Olympics on 24th July at the Sapporo Dome.
Team Preview
Chile Women
Chile struggled to generate impetus against Great Britain in the opening match of this summer's Olympics, losing 2-0 and sliding to the bottom of Group E. Hege Riise's team dominated Chile throughout the encounter, claiming a significant percentage of possession and limiting Chile to only one shot on target.
Chile would like to learn from this setback and overcome such challenges in the future.
Canada Women
Canada gained one point after drawing 1-1 with hosts Japan in the first match. With the draw, Canada has stretched its undefeated streak to five games, including friendly matches, stretching back to the beginning of April.
Canada are expected to consider this match against Chile as a golden opportunity to win their first game in Tokyo Olympics.
Head-to-Head
Chile Women and Canada Women have met only on one occasion i.e in 2013 where Canada came out on top with a 1-0 victory.
Recent Form
Chile Women: WDLDL
Canada Women: WWDDD
Match Details
Match Name: Chile Women vs Canada Women
Date: 24th July
Timings: 1:00 pm IST
Venue: Sapporo Dome
Squads to choose from
Chile Women
Christiane Endler, Natalia Campos, Antonia Canales, Carla Guerrero, Camila Saez, Daniela Pardo, Javiera Toro, Valentina Diaz, Fernanda Ramirez, Francisca Lara, Yanara Aedo, Karen Araya, Yessenia Lopez, Francisca Mardones, Nayadet Lopez, Yastin Jimenez, Daniela Zamora, Maria Jose Urrutia, Fernanda Pinilla, Rosario Balmaceda, Javiera Grez, Yenny Acuna
Canada Women
Stephanie Labbe, Kailen Sheridan, Erin McLeod, Kadeisha Buchanan, Vanessa Gilles, Shelina Zadorski, Allysha Chapman, Ashley Lawrence, Jayde Riviere, Gabrielle Carle, Jessie Fleming, Julia Grosso, Quinn, Desiree Scott, Sophie Schmidt, Janine Beckie, Adriana Leon, Nichelle Prince, Deanne Rose, Christine Sinclair, Evelyne Viens, Jordyn Huitema
Probable Playing XI
Chile Women
Endler, Saez, Guerrero, Pardo, Lopez, Lara, Araya, Lopez, Aedo, Urrutia, Zamora
Canada Women
Sheridan, Chapman, Zadorsky, Buchanan, Lawrence, Quinn, Scott; Beckie, Fleming, Prince, Sinclair
Chile Women vs Canada Women Dream11 Key Players
Chile Women: Araya, Lopez, Pardo
Canada Women: Sinclair, Buchanan, Quinn
Chile Women vs Canada Women Dream11 Team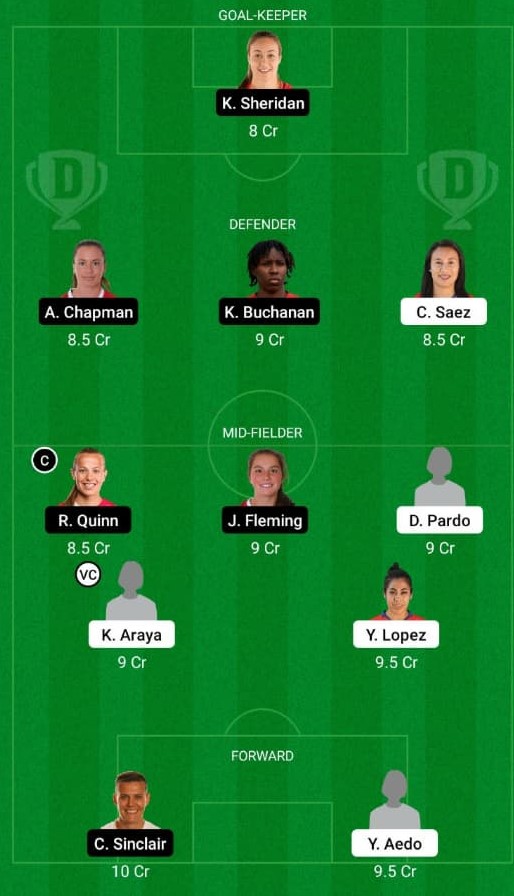 Sheridan, Chapman, Buchanan, Saez, Quinn (C), Fleming, Pardo, Araya (VC), Lopez, Sinclair, Aedo
Final Prediction
Canada Women are anticipated to win this match due to their squad's composition. They have a resilient team that will get them across the finish line in this match against Chile Women.
Please Note
The aforementioned CHI-W vs CN-W Dream 11 Prediction, CHI-W vs CN-W Final Prediction, CHI-W vs CN-W Top Picks are based on our in-house analysis. However, this does not guarantee a positive result.
Also Read | Athletics at Tokyo Olympics: Top 5 on-track rivalries to watch out for