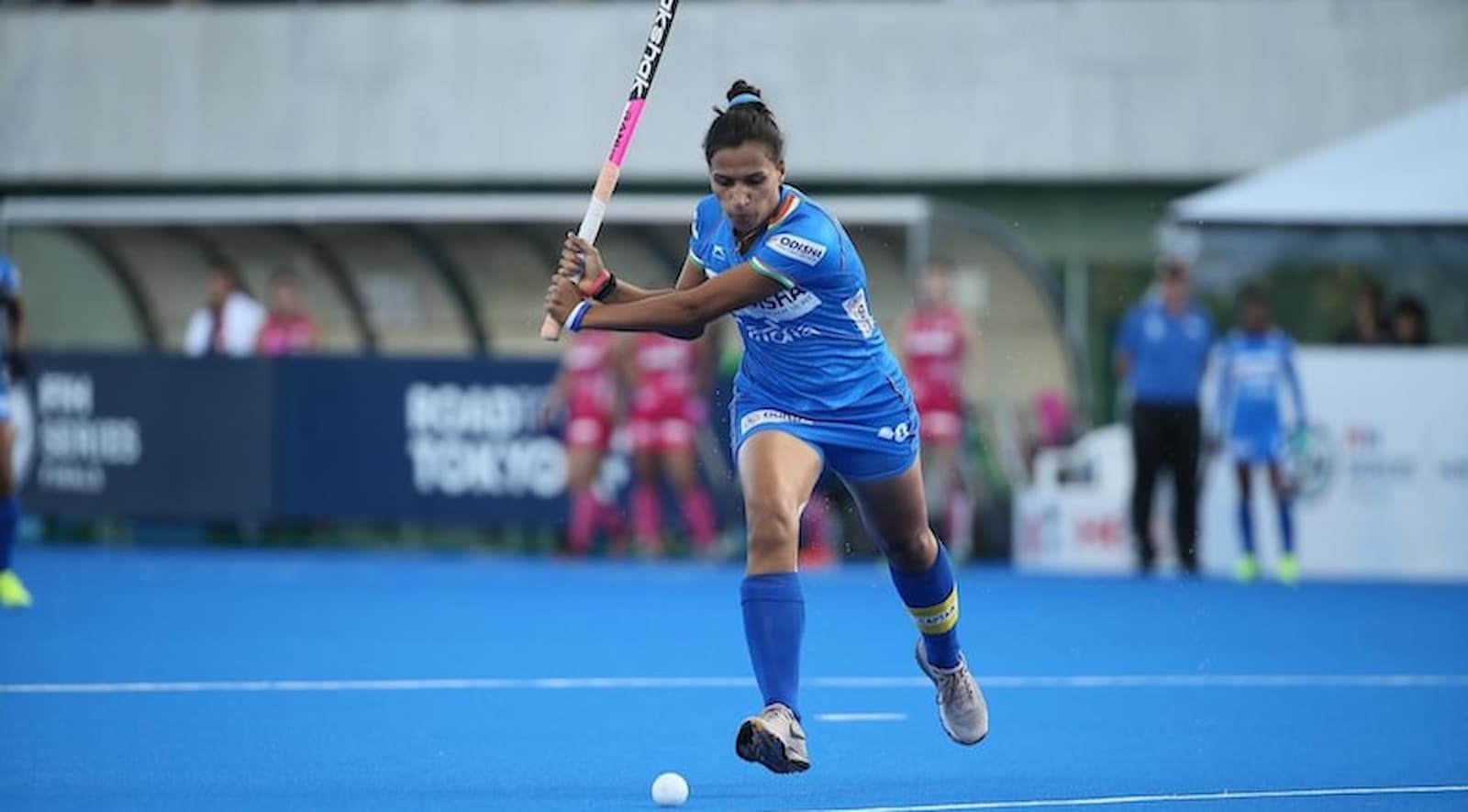 The Indian women's hockey team is scripting history at the Tokyo Olympics. While the credit for it goes to many, the first name on the list is that of captain Rani Rampal. It was her decisive goal in the Olympic qualifiers that put India on the plane to Tokyo and the rest as we are witnessing has been historic.
But the path to the pinnacle has not been easy for Rani, who is the youngest player to feature in the Indian team making her debut at the tender age of 14. The charismatic skipper took interest in hockey as an escape from the hardships of her day-to-day life, little did she know that she will be the one inspiring generations to watch and take up the sport.
"I wanted an escape from my life; from the electricity shortages to the mosquitoes buzzing in our ear, from barely having 2 meals to seeing our home getting flooded. There was only so much my parents could do. Papa was a cart puller & Maa was a maid.
There was a hockey academy nearby, so I'd spend hours watching the players, I really wanted to play," Rani shares.
Rani Rampal went from being just a malnourished girl peppering her coach for a chance to lead the Indian team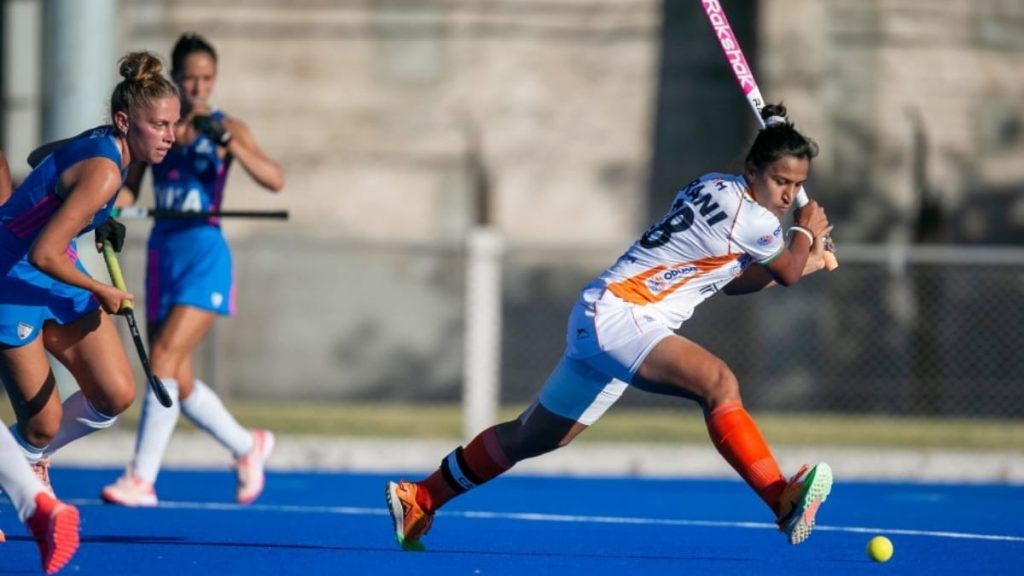 Rani Rampal went from watching hockey to admiring and craving the sport but her family's financial condition was in no shape to support it. Yet she didn't lose hope and started her practice with a broken hockey stick she salvaged. It took a lot to convince her coach to give a malnourished Rani chance but when it came, she was quick to seize it.
"Papa would earn Rs.80 a day & couldn't afford to buy me a stick. Every day, I'd ask the coach to teach me. He'd reject me saying, 'You aren't strong enough to pull through a practice session.' So, I began practicing with a broken hockey stick, I used to run around in a salwar kameez. But I was determined. Maine bahut mushkil se convince kiya coach ko! (I convinced the coach after much difficulties)"
"But my family said, 'Hum tumhe skirt pehen kar khelne nahi denge.' (We won't let our girl play in a skirt). I'd plead, 'Please mujhe jaane do. (Let me play) If I fail, I'll do whatever you want.' And my family gave in. My coach supported me. He'd buy me hockey kits & shoes. He even took care of my dietary needs. I wouldn't miss a single day of practice," she was quoted by Humans of Bombay.
Rani's first winning was Rs 500 and as she gave her first earning to her father she made a promise. The Indian skipper had promised of buying her family home and fulfilled it in 2017. "I remember I won Rs.500 at a tournament & gave the money to Papa. He hadn't ever held so much money in his hands. I promised my family, 'One day, we'll have our own home'; I did everything in my power to work towards that. After representing my state, I finally got a national call up at 15!"
"With my family's support, I eventually became captain of the Indian hockey team! Soon after, papa's friend visited us. He brought along his granddaughter & told me, 'She's inspired by you & wants to become a hockey player!' I was so happy!" Rani adds.
Ahead of the Tokyo Olympics knockouts, Rani Rampal revealed that her aim in her second Olympic appearance is to payback her coach and her family for all their unconditional support. and she plans do so with an Olympic gold medal. "And then in 2017, I fulfilled the promise I made to my family & bought a home. We cried & held each other tightly! And I'm not done yet. This year, I'm determined to repay them & coach with something they've always dreamed of–a gold medal from Tokyo."
Also read: Tokyo Olympics Hockey: India books maiden Olympic semifinal berth with a scintillating performance against Australia