Manika Batra shined for India on Day Three of Tokyo Olympics, as the Indian paddler defeated a higher ranked opponent to progress into the third round of Women's Singles. Manika defeated 20th seed, Margaryta Pesotska in a seven-game thriller that went all the way down to the wire.
Manika Batra started off the match in poor form, as she was outplayed in the first two games. Batra was defeated by a score-line of 11-4, 11-4 in the opening games, and it felt it was only a matter of time before she would bow out. However, she won the next two games, before the Ukrainian won the fifth game. Manika sealed the match by winning the 6th and 7th games, to book a spot in the third round.
Manika Batra's Twitter handle which is handled by her Public Relations Agency created confusion, as they tweeted that the star paddler was just one step away from an Olympic Medal. The reality is that Manika will have to win atleast three more matches to contend for a medal in Tokyo.
Manika Batra is 'not' one step away from an Olympic medal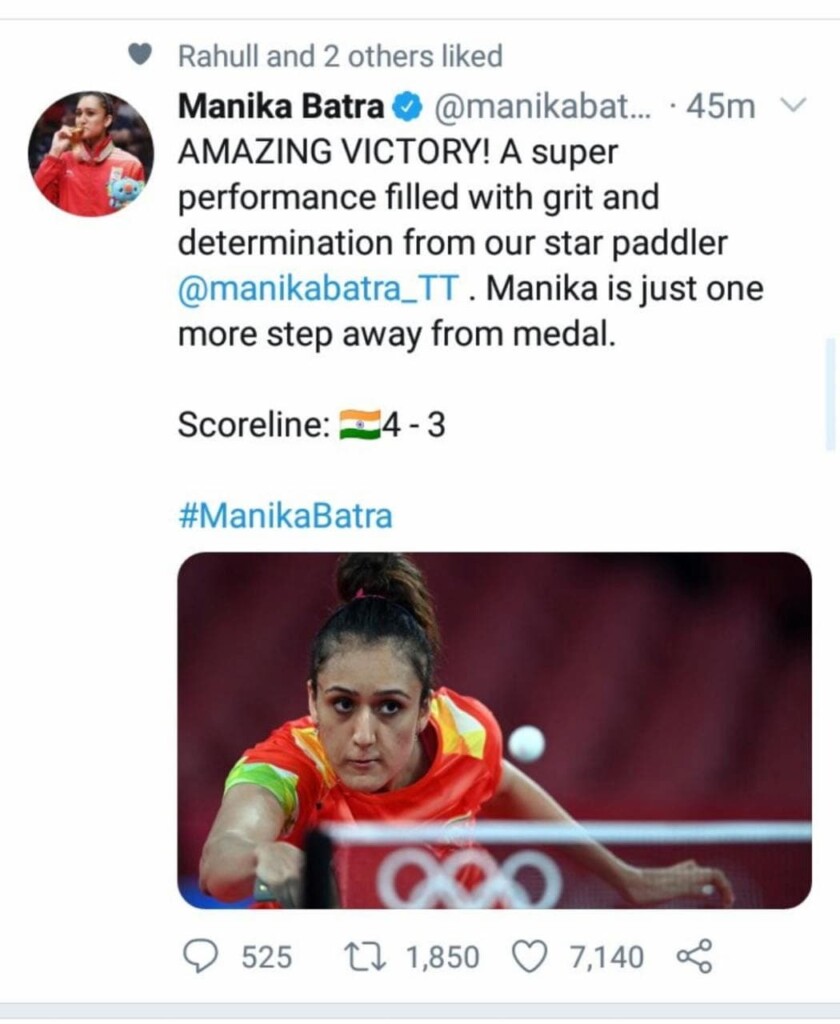 Manika Batra will play her third round match at Olympics on Monday, to book a spot in the last 16. She will be up against the Austrian, Sofia Polcanova which will be a massive challenge for the Indian.
Many Indian stars poured out their wishes to Manika Batra and believed the fact that she was just one step away from a medal. Virender Sehwag, former Indian cricketer congratulated the paddler on Twitter, and stated that she was just one step away from a medal, which is not the case.
Also Read: Boxing at Tokyo Olympics 2020: Manish Kaushik crashes in the first round out on Olympic debut