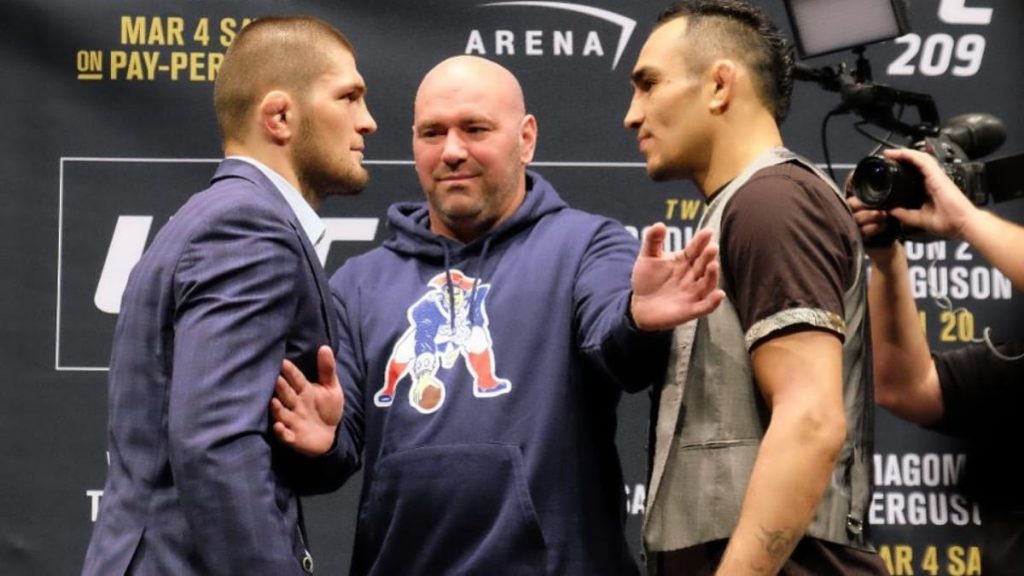 It has been 3 days since Khabib Nurmagomedov hung up his gloves. On October 24, Khabib Nurmagomedov faced Justin Gaethje in a lightweight championship unification bout. The Russian overcame Justin with ease, make him tap to a triangle choke. The win saw Khabib finish his career undefeated, taking a place in people's mind as the GOAT. The 29-0 fighter from Dagestan definitely will never step into the octagon again after promising his mother that he wouldn't fight without his late father Abdulmanap Nurmagomedov.
Elsewhere, 'El Cucuy' Tony Ferguson is worried that Khabib's retirement would mean that he and Khabib would never fight again. The two have had fights scheduled a staggering 5 times and not even a single fight came to fruition. So, a distraught Tony Ferguson took to social media to vent his frustration.
Tony reminisces, posting a video of UFC 223 promo
A nostalgic and frustrated Tony took to twitter to post a video of the UFC 223 bout promo between himself and Khabib Nurmagomedov, which like every other fight was cancelled. Although, this fight was cancelled because Tony had to undergo a surgery. This is just one of the five fights to have been cancelled. Khabib and Tony fight is something like a parallel line. (Although they are close, they never meet!)
It is to be noted that Tony Ferguson faced Justin Gaethje after Tony's match with Khabib at UFC 249 was cancelled due to the coronavirus pandemic. Tony Ferguson went on to lose the match, which snapped his massive win streak of 12 wins! Do you think Tony will be able to defeat Khabib if he ever faces him? Although, it now seems a distant dream as there is almost no possibility of Khabib coming out of retirement, who do you think Tony should face next?
Also Read:Stipe Miocic vs Francis Ngannou rematch soon!