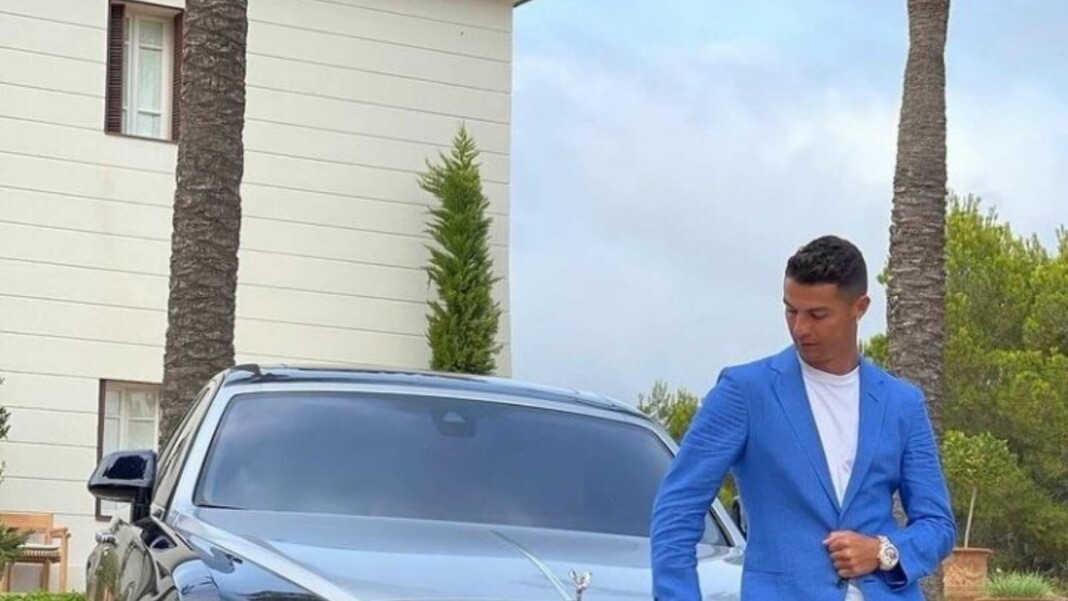 On 19th July 2021, Cristiano Ronaldo posted a cryptic message with a Rolls Royce. He was on a break after Portugal's early exit from Euro 2020. Portugal failed to keep their run going beyond the Round of 16 and were knocked out by Belgium in the pre-quarterfinals. The former Manchester United and Real Madrid ace was on a holiday with his family before the start of the pre-season with Juventus. Despite the early exit, Cristiano Ronaldo was awarded the Golden Boot as the player had scored most goals and assists in Euro 2020. He eased past Patrick Schick to take the Golden Boot away.

We all know Cristiano Ronaldo's hunger for racing cars as well as luxury cars. He has always bought the prized assets on special occasions. He showed off his new Rolls Royce in a blue suit. He also teased his fans with a cryptic caption "Decision Day". The player is heavily touted to leave the Serie A outfit if the potential suitors arrive with a suitable bid. However, if that is to happen, the Portuguese international has to take a huge pay cut.
Keeping those matters aside, in this article, we will look at the top-10 costliest cars owned by Cristiano Ronaldo:
1) Bugatti La Voiture Noire – $13.4 million
One of the costliest cars across Europe, Bugatti La Voiture Noire, is owned by Cristiano Ronaldo. The player paid up to 75 crore INR to secure the car. It is also known as Centidioci and only ten pieces were produced. According to reports, the player bought this car on his 36th birthday while he was in Italy. The car can go from 0-100 kmph in 2.4 seconds and has a top speed of 380 kmph.
2) Bugatti Chiron –  $3 million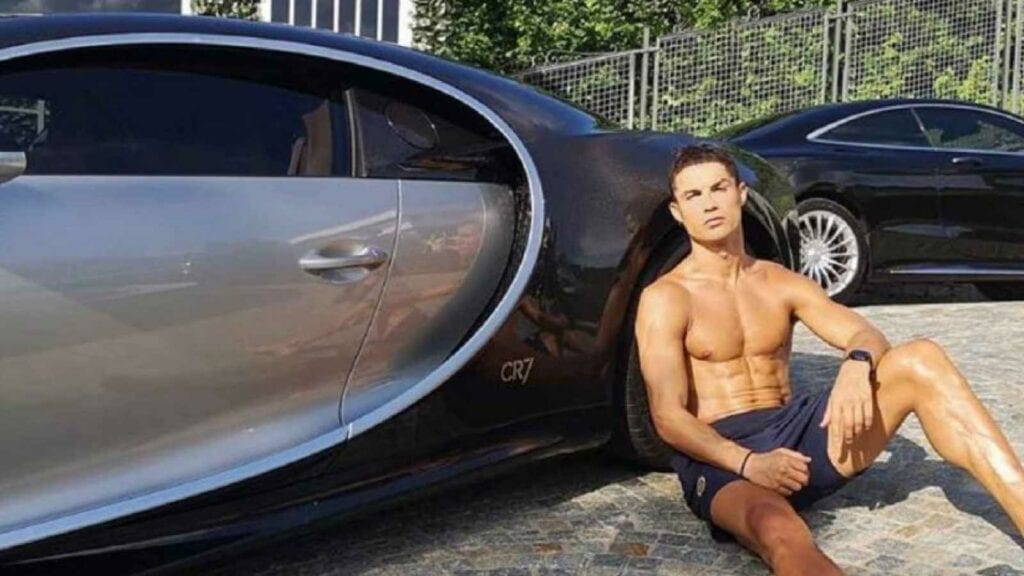 One of the prized possessions of Cristiano Ronaldo, the player bought this car in 2017. Bugatti Chiron is known for its speed and so is Ronaldo. He has engraved "CR7" in the customised model. The car generates 1479 BHP power and 1500 N-m torque.
3) Bugatti Veyron – $1.7 million
After an incredible final against Liverpool in the Champions League in 2018, Cristiano gifted himself one of the costliest cars across the globe. The car is also known as Veyron Grand Sport Vitesse. This car produces 1250 N-m peak torque along with 1000 BHP power.
4) McLaren Senna – $1.43 million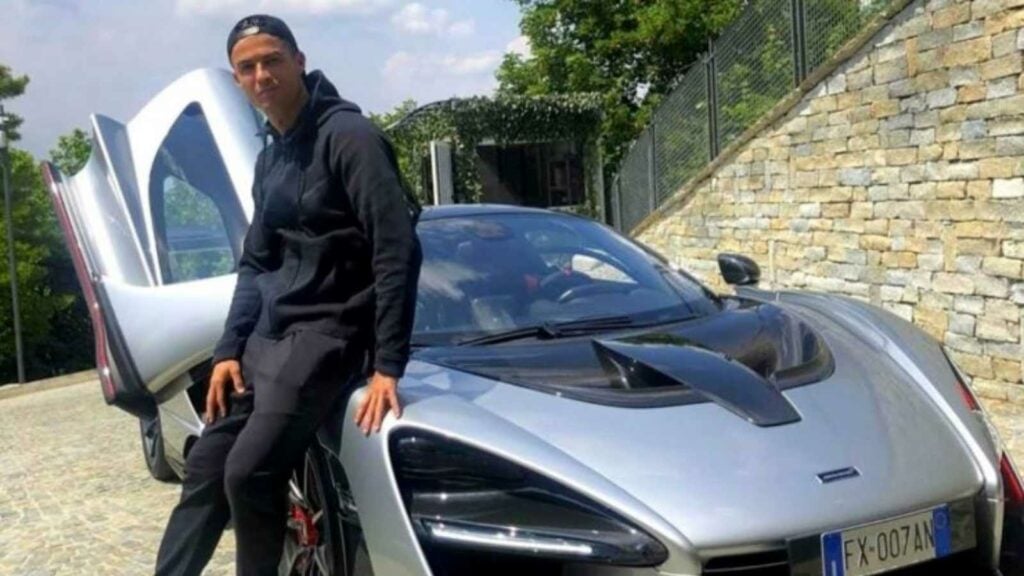 One of the recent additions to his garage, Cristiano Ronaldo bought a McLaren Senna car in 2019 and it cost him $1.43 million. Only 500 cars were produced and Ronaldo laid his hands on one of those. The car was a tribute to the late Formula one racer, Arton Senna. The car can produce 790 BHP power and 800 N-m torque.
5) Rolls Royce Phantom – $450,000
No one can deny the fact that Rolls Royce is known for both class as well as speed. It has a different luxury and Cristiano Ronaldo owns two Rolls Royce cars. He bought Phantom for a reported price of $400,000. The car generates the power up to 563 BHP.
6) Ferrari 599 GTO – $410,000
Cristiano Ronaldo's garage consists of two more Ferrari vehicles, 599 GTO and F430. 599 GTO is a monster with a top speed of 208 miles per hour and needs only 3.35 seconds to reach 100 kmph from zero.
7) Lamborghini Aventador LP 700-4– $340,000
The Portuguese superstar likes to drive super speed engines and his garage consists of cars with high speeds. He bought Lamborghini Aventador which has the top speed of 350 kmph and can go from 0-100 in 2.9 seconds. He bought the car at a fee of $340,000.
8) Rolls Royce Cullinan – $330,000
One of the favourite cars of Cristiano Ronaldo, Rolls Royce Cullinan can go from 0 to 96 miles per hour in just five seconds. It is also his favourite car to drive. In an interview, the player publicly admitted his love towards the vehicle by telling:
[It does] not hurt my back. It's perfect. 
9) 599 GTB Fiorano – $280,000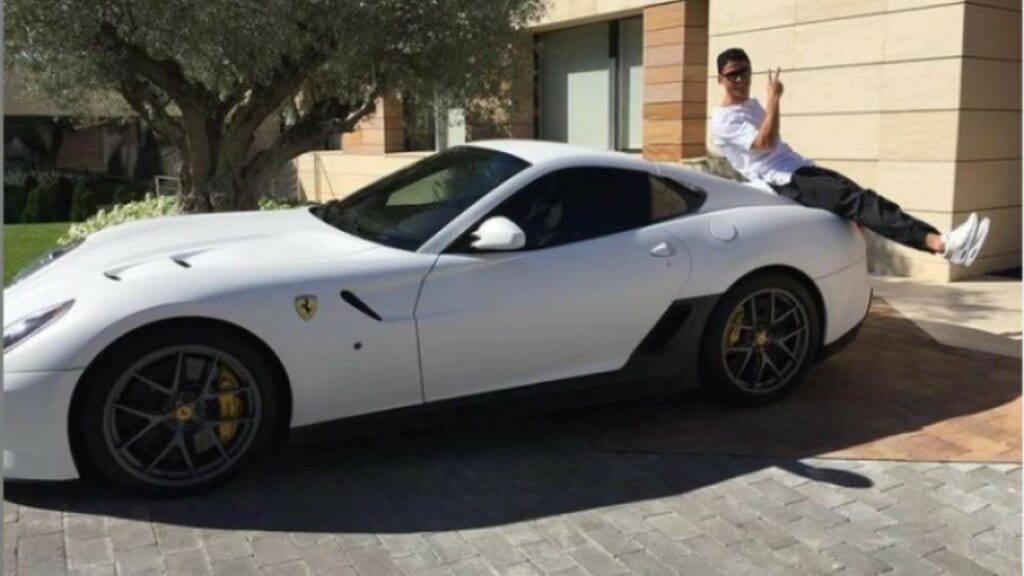 When the player was in Spain, after his transfer from Manchester United, he bought 599 GTB Fiorano. The player was driving at a top speed and turned to a wreckage after an accident. Ronaldo escaped unhurt but the car was completely broken. He sold the car for a sum of $40,000 after the incident.
10) Ferrari F430 – $274,000
On the other hand, F430 is designed based on Formula One cars and can reach 0-100 kmph in 4 seconds. F430 has a V-8 engine and can generate 500 BHP.
Also Read: AIFF extends Igor Stimac's contract till September 2022