The latest episode of WWE Smackdown feature some really powerful moments. From the Universal Champion himself challenging an opponent to the Intercontinental Championship match. Overall, it was an exciting episode setting the tone for WWE Wrestlemania Backlash.
While few segments were repetitive, most of the show managed to deliver high quality content.
Here is our list of Top 5 wwe stories from the Blue brand:
#5 Aleister Black returns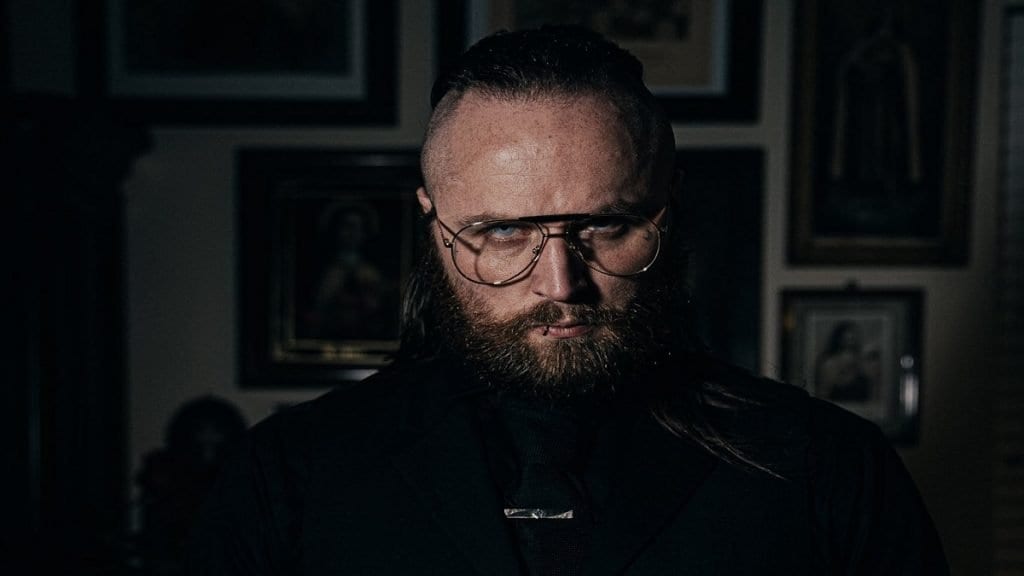 Black's return to WWE, through a vignette was perfectly built up by Pat McAfee's enthusiastic commentary. Black sat down holding a book titled "Tales of the Dark Father." He narrated the first chapter of the book – The Dragon.
But his promo soon turned into a rant against the fans, hinting that he will be continuing his Heel character. His previous onscreen persona also possessed a dark side, but that character never reached its potential, as he was taken off TV.
The new character looks promising and we hope that this time Black achieves a lot of success with the new character.
#4 Daniel Bryan puts his career on the line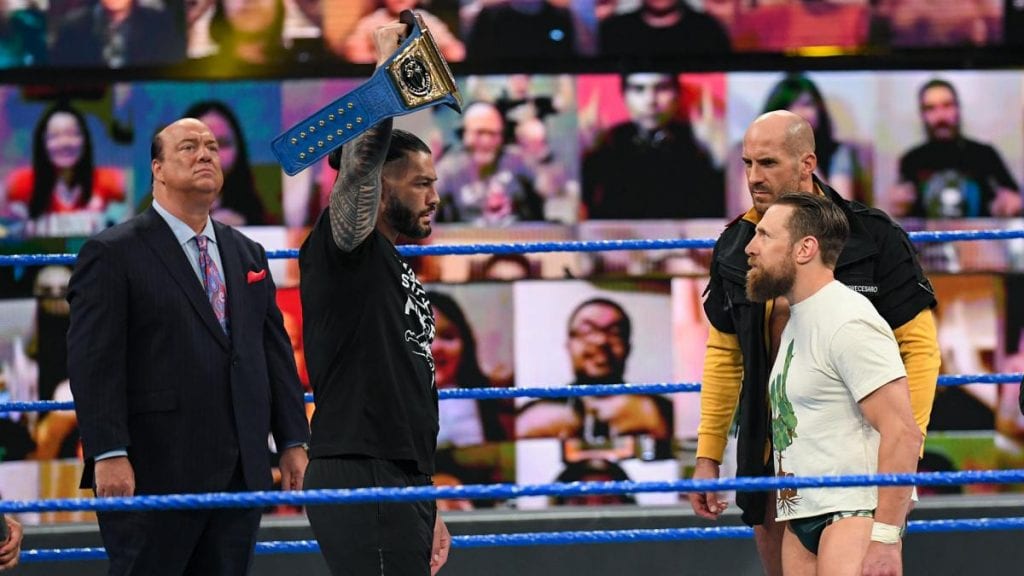 Daniel Bryan and Cesaro appeared throughout the Smackdown episode. Bryan wanted Cesaro to finally get a shot at the Universal title, as he deserved it. They tried to get Roman Reigns to agree to the challenge.
But Reigns surprised the WWE Universe, with his decision. He challenged Daniel Bryan, instead of Cesaro. But there was a condition too. If Daniel Bryan loses the match, he will be banished from WWE Smackdown.
#3 The uninspiring rivalry between Nia Jax and Tamina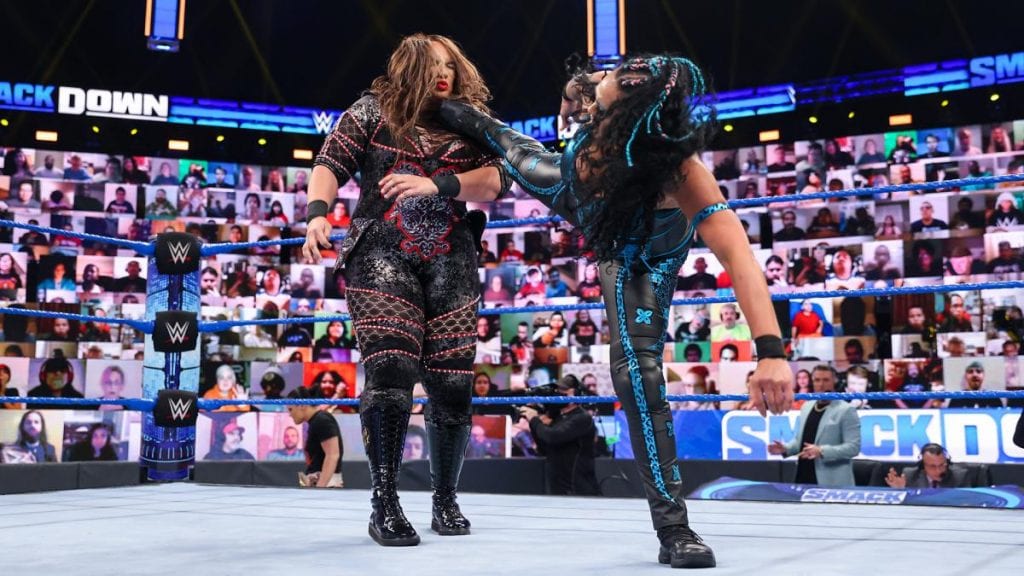 The WWE women's tag team division has been struggling since Wrestlemania 37. None of the teams have been booked as legitimate challenge to Nia Jax and Shayna Baszler.
Natalya and Tamina have risen to the occasion, but the matches between them have become repetitive. Even on the latest episode, Tamina managed to pick up the win due to interruptions from Baszler and Reginald.
#2 Bayley vs. Bianca Belair at Wrestlemania Backlash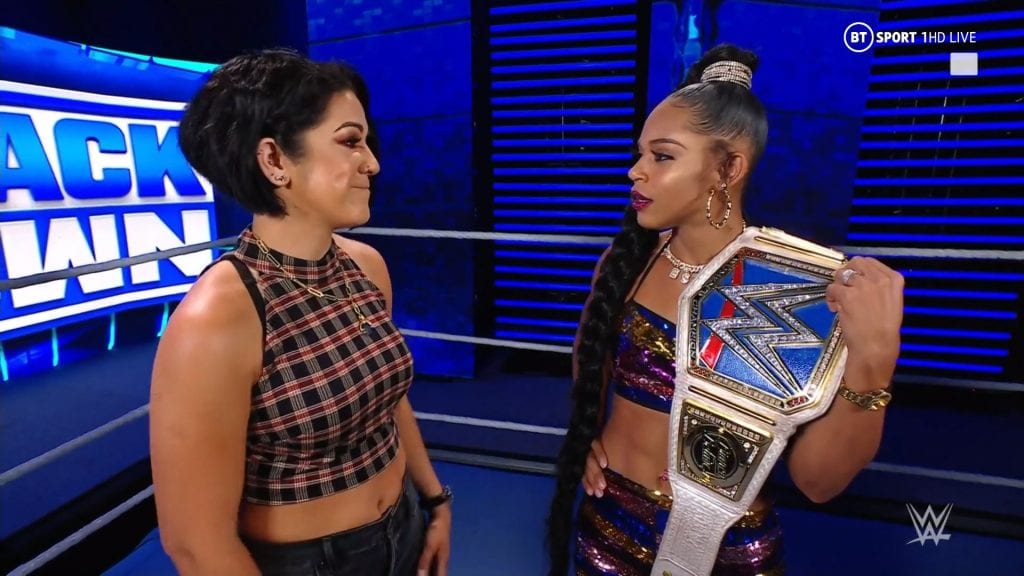 On this week's episode, Bayley broke a backstage conversation between The Dirty Dawgs and The Street Profits. She took the credit for helping Belair on the Road to Wrestlemania. She called Belair spoilt and selfish, while vowing to win the title from her.
When Bayley and Belair came face to face it led to a comical moment. Bayley extensively praised her WrestleMania Backlash opponent and walked away, only to come back and laugh in front of a confused Belair.
The chemistry between Belair and Bayley is already looking to be more interesting than Banks and Belair. We could see many more such interesting segments before they face off at Wrestlemania Backlash.
#1 Two Wrestlemania feuds continue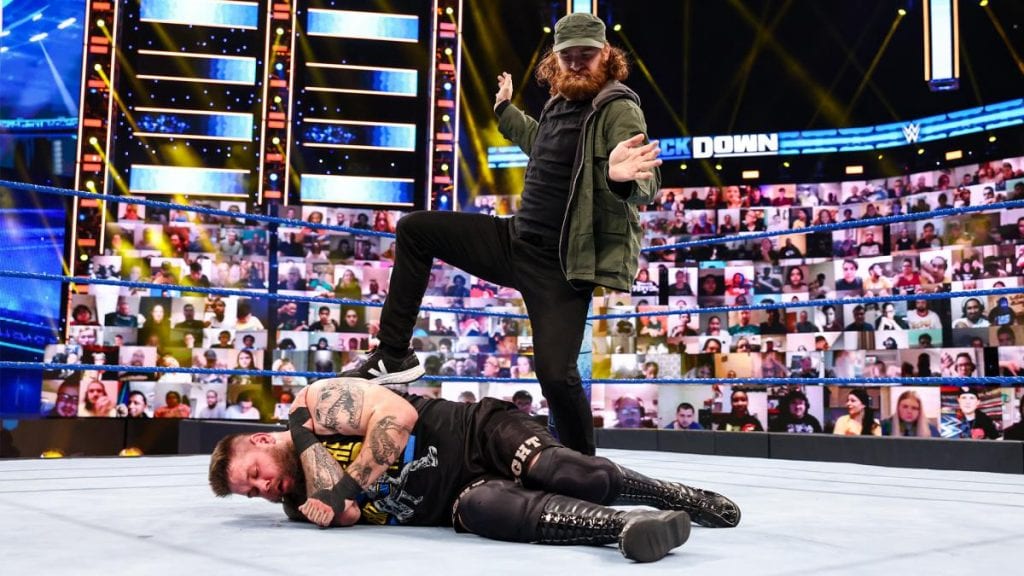 Most of the Wrestlemania feuds have reached their conclusion. But we saw on Smackdown that there are 2 feuds that will be continuing – Kevin Owens & Sami Zayn and Apollo Crews & Big E.
Big E made it clear in a backstage segment that he wasn't happy about Owens getting a shot at the title before him. He even attacked Crews backstage.
On the other hand, Sami Zayn joined commentary during Owens' match and even danced around when Owens lost the match due to Azeez's interruption.
Also Read: Aleister Black returns to WWE in a new vignette