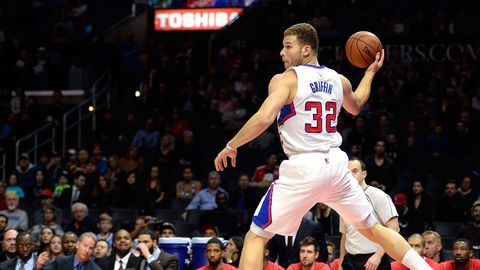 The Brooklyn Nets have become a super power in the Eastern Conference. After acquiring James Harden, they have become invincible. With Kyrie Irving and Kevin Durant already, addition of James Harden has definitely been the cherry on top. They have been dominating the league ever since. The Brooklyn Nets are on very consistent with their victory. However, ahead of the trade and the buyout deadline, the franchise is willing to add more players to roster. Blake Griffin is already on the radar for the same.
The mid-season buyout phase will close down soon. However, not many players are getting out with free agency. But the biggest possible trade option available is Blake Griffin. Reports confirmed that Griffin was negotiating a possible buyout. NBA insider, Adrian Wojnarowski, confirmed the news that Blake signed deal with Detroit Pistons and now has become officially a free agent. According to Adrian, "Six-time All-Star forward Blake Griffin has agreed to a contract buyout with the Detroit Pistons and will become an unrestricted free agent".
Shams Charania clarifies Brooklyn Nets position; favorites to acquire Blake Griffin
After Adrian Wojnarowski's tweet, analyst Shams Charania cleared the Brooklynn Nets' position regarding acquiring Blake. According to Shams, "The Brooklyn Nets are believed to be leaders to sign six-time All-Star Blake Griffin, sources tell me. Rival teams with interest are expecting Griffin to choose Nets as a title favourite for chance to win a championship." It is very obvious that the Brooklyn Nets are a fire power in the East and very ambitious for the title this year. Blake Griffin will also be looking to be a part of the winning roster.
The Detroit Pistons forward has been little low this season. His presence has not been impactful. He is a secondary shot creator. He can be helpful grabbing tough rebounds and putting up paint work on low shooting nights for the Brooklyn team.
Also Read: "Him and Kobe Bryant going back and forth": Zach LaVine picks…